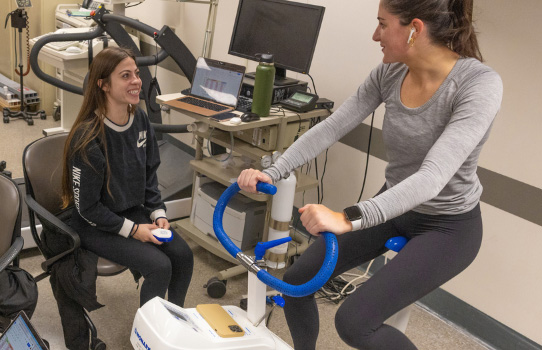 Admission
Undergraduate Admission
Visit Admission and Aid to learn the application requirements for Miami University.
Graduate Admission
Each graduate program in KNH has a unique admission process.
Please review the program's pages for descriptions, curriculum, and admission requirements.
Master of Science in Kinesiology, Nutrition, and Health:
Financial Opportunities
The College of Education Health and Society (EHS) offers many financial opportunities for students through scholarships and Assistantships.
What Our Students Say
Alaina Barrett
Kinesiology major
Pre-Physicians Associate co-major
Nutrition minor

"The best thing about my major is how hands on it is. I am constantly using real life movement to fuel my learning, and I have access to amazing resources."
Here are a few more facts about me:
Involved with the student organization Exercise is Medicine-On Campus
Member of MEDlife and Pre-PA club
I am super excited to study abroad in Luxembourg Fall of 2023
I'm an Education, Health, and Society Ambassador and an Honors Ambassador
My favorite space on campus is the amphitheater on Western Campus
Emmanuel Caster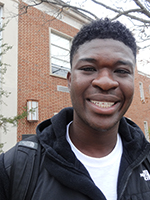 Kinesiology major
"Coming into Miami I had no idea what kinesiology was. After doing some research on the major, I realized that it was just right for me...
"I love learning about the biomechanics of the human body and this major allows me to learn and experience it through many different--and exciting--classes. After I graduate, I've got my sights set on becoming a physician's assistant."
Annmarie Jones
Kinesiology major
Disability Studies minor

"I chose Miami because I appreciated the balance between athletics, social life, and academics that Miami offered. I knew that Miami had very successful academics, and also had the resources to provide me opportunities that I would not get elsewhere. I also knew they had a good reputation in my field, so I knew my degree would carry some weight."
"I love the hands-on nature of Kinesiology, and the resources/devices that Miami is able to provide really enhance that. Kinesiology is definitely an interesting path of study and can be helpful for a variety of different career paths, but it does take a bit of work so make sure you have the time and dedication to put into it!"
Student Organizations and Activities:
Marching Band
Band Board
Delta Epsilon Mu
Honors College
Alexandra Bagg
Kinesiology major
Pre-Medical Studies co-major
Nutrition minor

"One of the best aspects of my Kinesiology major is how applicable it is to information I will need to know for medical school. The professors in the Kinesiology department are also amazing. You can see the passion that all of the professor's have for what they are teaching and how much they care about their students well-being as well as what they are learning."
"My first semester I joined a pre-health fraternity called Delta Epsilon Mu and I have been apart of the organization since. It is a great academic as well as social organization that has provided with me with great friends and a group of like-minded individuals who were able to help guide me as an undergraduate pre-medical student. I also joined a social sorority my second semester freshman year, Gamma Phi Beta. Through Gamma Phi I have met my lifelong best friends. I have grown to be so close with so many of the women in this organization and I would not have had as good of an experience at Miami if it was not for Gamma Phi and the amazing women I have met and love."
Aishah Newson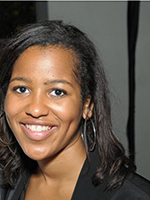 Health Promotion major
"I chose to be a health promotion major because I have always had a passion for the field of health and fitness. I felt that Health Promotion would be a great compliment to this, and it has turned out to be such a great experience for me…
"The KNH department has provided me with the knowledge that I need to be able to go out into the field and gain some real world experience. Now that it is my last year here at Miami, I wouldn't change anything about choosing to be a Health Promotion Major. I absolutely love it!"
Here are a few more facts about me:
Group Fitness Instructor at Miami Rec & on Lead Staff
Volunteer Youth Basketball Coach
Study Abroad in Australia with Dr. Massie. In addition to my studies, I also went sky-diving in Australia!
Interning at the YMCA in Hamilton with the Executive Director of Healthy Living & Marketing
Cami Gilman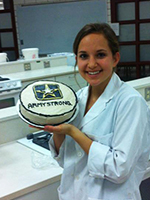 Nutrition major
"I love dietetics! I couldn't dream up a major that fits me better. I'm really into fitness and health, but even more than that I just love food! Working in the food lab, we get to make delicious treats that are good for you too…
Then in our other classes we learn about how and why they are good for you. There are so many job opportunities for Dietetics majors - from being a Registered Dietician to working in culinary arts. Right now, I'm looking to go to culinary school after graduation."
Athletic Training Admission
***As nationally mandated by the Commission on Accreditation of Athletic Training Education (CAATE), the professional athletic training program at Miami University transitioned from the Bachelor's level to the Master's level. Students wishing to pursue athletic training should enroll in the Bachelor of Science in Kinesiology program with the intention of applying to the Master of Athletic Training program during their junior year.***
To enter the Athletic Training major, students must apply to and be accepted by the faculty of the Athletic Training Education Program (ATEP). Admission to the ATEP is limited due to accreditation enrollment restrictions.
The pre-professional phase of the program occurs for one semester during the first year in KNH 182 where the student will be rotated through clinical experiences in Intercollegiate Athletics. They will observe and assist the staff Athletic Trainers and athletic training students in a variety of athletic training facilities with several different teams and athletes*.
All pre-professional athletic training students are required to complete an application to the program during Spring semester.
The following criteria must be met to be considered for admission:
Documentation of signed Technical Standards in Athletic Training.
Completion of at least 24 total credit hours including a minimum of 12 Miami Plan hours.
Minimum grade point average of 2.5 in Miami Plan and required courses.
Completion of KNH 182.
Minimum grade of "B" in KNH 182.
Have successful evaluations from the supervising athletic trainers.
Documented Hepatitis B vaccine series (or waiver).
Successful writing sample.
Interview with Athletic Training Education Program Director.
Completed admission application and supplemental materials.
Acceptance to the program is very competitive. Completion of the above items does not guarantee admission to the program. Upon acceptance to the program, you will be assigned to clinical sites at Miami University and designated affiliate clinical sites and be required to attend your clinical assignments on a daily basis (practices and events; mornings, afternoons, or evenings, and weekends) as per that particular clinical site. Your academic schedule will be the only limiting factor to your clinical assignments. Please note that employment and academic/athletic scholarship requirements will not waive your clinical obligations. Students are responsible for expenses of the above and transportation to and from all clinical agencies.
To retain enrollment in the Academic Program, athletic training students must maintain a 2.50 or better cumulative grade point average for all coursework and show satisfactory completion of appropriate clinical proficiencies.
*Attention Athletic Training Majors: Regardless of which Miami Campus you attend, you MUST take KNH 182: Introduction to Athletic Training during your FIRST year. This is the introductory course for the major and is only offered on the OXFORD Campus.
Contact Us
Department of Kinesiology, Nutrition, and Health
204 Phillips Hall
Oxford, OH 45056