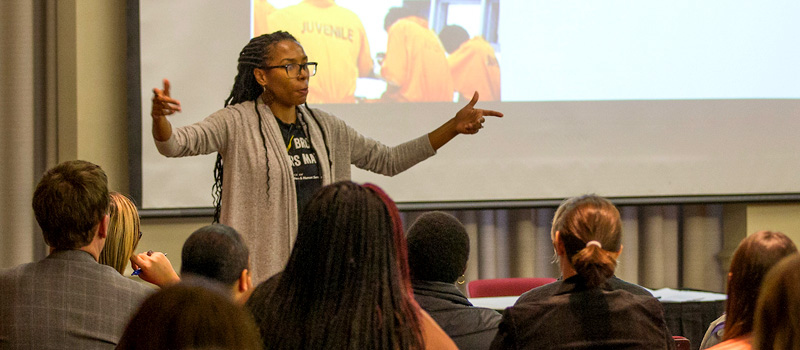 Master of Education in School Leadership, M.Ed. (Principal Licensure)
Program Overview
The School Leadership Program (SLP) leads to an M.Ed. degree and is designed for educators with a minimum of three years of K-12 teaching experience who wish to become school principals or administrators. The 33- hour program structure allows teachers to complete their masters and licensure requirements in two years of part-time enrollment while working full time. Most SLP courses are taught by full-time Miami faculty; some are taught by current school leaders, and some courses are offered in a hybrid format—a blend of traditional class sessions and online components.
A distinctive feature of the School Leadership program is the cohort system. Students are accepted in cohorts, reflecting the department's vision of educational leadership as a collaborative process. Under the cohort system, a selected group of individuals who aspire to build leadership roles progress together through a designed program, creating networks and mutually supportive practices as they advance through their coursework.
Curriculum
This program is designed for educators with a minimum of three years of K-12 teaching experience who wish to become school principals or administrators.
Internship
A one-year internship is integral to the program. Each student identifies a school principal mentor to observe and test the application of theory to a field site. The internship provides professional networks as well as leadership mentors.
Contact Us
Dr. Kathy Mecoli at mecolik@MiamiOH.edu or Program Coordinator, Dr. Molly Moorhead at moorhemh@MiamiOH.edu.
Admission Requirements
Admission is limited to no more than 20 students each year. The admissions process is competitive, resulting in a select group of highly motivated, capable students. This provides opportunities for close interaction between students and faculty and enhanced placement opportunities.
Candidates must apply and be accepted by both the Graduate School and the Department of Educational Leadership. The Graduate School requires an applicant to have a minimum cumulative G.P.A. of 2.75 (or 3.0 in the last 60 hours).
Other minimum entrance requirements:
Completion of an undergraduate degree
Possession of a professional teacher licensure
Three years of teaching experience in early or middle childhood (for elementary/middle school principal) or young adult (for middle school/high school principal)
Written essay application and interview
Scores from either the Miller Analogies Test or the Graduate Record Examination.
Steps to Apply
Submit a Graduate School Application form online. 
$50 non-refundable application fee. This includes sending transcripts from all undergraduate and graduate coursework to:

The Graduate School 
102 Roudebush Hall 
Miami University 
Oxford, Ohio 45056

Submit two references from colleagues, teachers, or peers who can attest to your professional work, potential for successful graduate study, and potential for making a positive contribution as a school leader. The two recommendations along with a personal statement can be uploaded when you apply online through the Graduate School.
The Miller Analogies Test (preferred) or Graduate Record Examination General Test score is required for admission to the SLP program. You may take the MAT at a college or university testing center near you. 

Information about the Graduate Record Examination can be obtained Educational Testing Service,

 

Graduate Record Examination. 
Wherever you take the MAT or Graduate Record Examination General Test, you must request that your score sent to the Director of Graduate Studies, Department of Educational Leadership, 304 McGuffey Hall, Oxford, Ohio 45056. If you have your scores at the time of admission you may upload them with the admission paperwork.

Interviews of prospective candidates will be conducted about three months before a cohort is scheduled to begin coursework.
The deadline for applications is on a rolling basis.
Additional Opportunities
The Teacher Education Access at Miami (TEAM) Scholarship provides a discount on graduate tuition and fees for Ohio PreK-12 Educators.
Contact Us
Department of Educational Leadership
304 McGuffey Hall
Oxford, OH 45056