On November 6,
learn from and engage with 9 Miami alumni from these industry areas through a career panel and breakout sessions.
Agenda
5:30 – 6:45 p.m.
Panel Discussion at 152 Shideler Hall
7 – 8 p.m.
Round Table at 32 Shideler Hall. Meet directly with panelists. Light refreshments provided.
Geology & Environmental Earth Science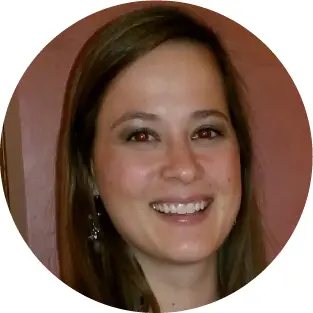 Mindy Thomas
Mindy Thomas has worked several varying geology positions since graduating with her degrees; including working as a Paleontologist for the National Park Service in Utah, four years working as a Petroleum Geologist in Oklahoma City for Devon Energy, and currently she works for the state of Ohio, Division of Geological Survey as a geologist.
Her primary projects for the state include mapping the extensive erosion along the Lake Erie coastline; subsurface mapping of geologic formations for enhanced oil recovery (EOR) and carbon capture, utilization, and storage (CCUS) as we strive to move into a more environmentally sustainable future.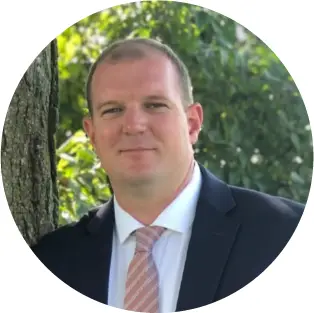 Matt Barnes
Matt Barnes earned his B.A in Geology from Miami in 2015 and upon graduating started a career in the water resources industry. Matt is passionate about helping develop innovative ways to manage and preserve such a critical resource and the infrastructure that accompanies it that is essential for daily life.Matt currently serves as the Operations Manager for National Water Services, LLC's (NWS) Ohio Service Division and is based in Dayton, Ohio.
He oversees drilling operations, service crews, fleet equipment, business development, design build projects, and large contract projects. Project experiences include high-capacity water well design/construction, pumping equipment design/maintenance, pipeline installation, water filtration system maintenance, water treatment plant improvements, environmental drilling, and non-metallic ore mining.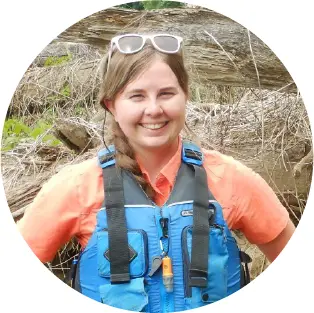 Christina Tenison
Christina received both her B.A. in Environmental Earth Science ('17) and M.S. in Geology ('22) from Miami University. During her undergraduate, she spent a summer interning with the U.S. Environmental Protection Agency Western Ecology Division in Newport, OR studying the impacts of nutrient loading on estuary ecosystems.
She later spent a year as an intern at Cuyahoga Valley National Park (Ohio) helping to assist the park with their future goal of getting the Cuyahoga River within the park designated as a National Wild and Scenic River. Christina is now employed with the U.S. Geological Survey's Central Midwest Water Science Center in Urbana, IL doing primarily surface water-quality work involving nutrient and sediment interactions.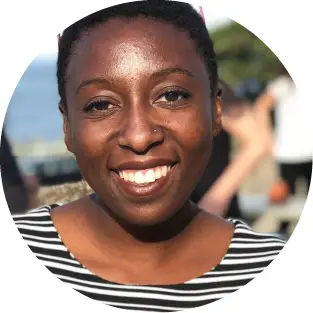 Tamaliyapo Mphande
Tamaliyapo Mphande (she/her) is the Director of Development at Zora's House, a community space and leadership incubator for women of color in Columbus. With a decade of nonprofit experience, she has supported and worked for several organizations, including the Ohio Environmental Council, Ethiopian Tewahedo Social Services, and Peace Corps Costa Rica.
Tamaliyapo centers her work on redesigning philanthropy to be more inclusive. Her role involves forging partnerships, building relationships, amplifying voices, and advocating to help create a stronger community. At Miami, she studied Geography with a minor in Communications and spent her free time producing musicals with Stage Left.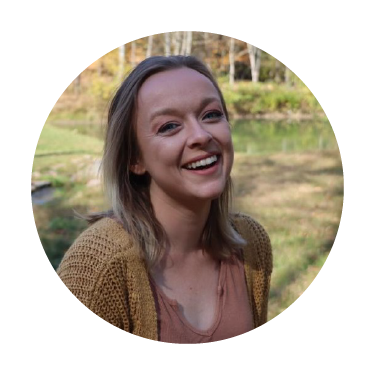 Meghan Jones
GIS Analyst
Meghan received a B.A in Geography and GIS Certification in 2017 then her M.A. in Geography in 2019. She is currently a GIS Analyst II for the City of Dayton's Water Department with previous experience in the private-consulting and non-profit sectors. She specializes in utility management and application/website development utilizing Esri technology while also being a licensed FAA UAS Pilot.
More specifically, Meghan conducts spatial analyses in ArcGIS Pro, uses ArcGIS Online to create Web App Builder, Experience Builder, and Hub Sites, and also focuses on high-accuracy, GPS data collection within Field Maps and Survey123 mobile applications.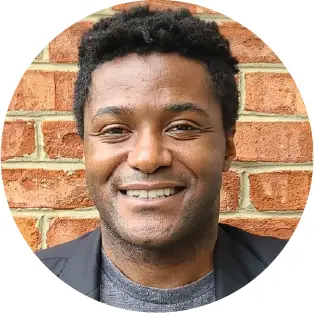 Cedric Diakabana
Cedric is the Manager of Community Impact Strategies at Enterprise Community Partners in Washington D.C.. He has over 12 years of experience in government affairs, partnership, community engagement and operations; with half of that time served working for a U.S. Senator.Cedric earned his B.A. in Urban Regional Planning from Miami University in 2009.
While at Miami, Cedric participated in the following campus and extracurricular activities: Resident Assistant with the Office of Residence Life, Miami University Men's Varsity Track and Field Team, and Miami University African Students' Union (MUASU).
Institute for the Environment and Sustainability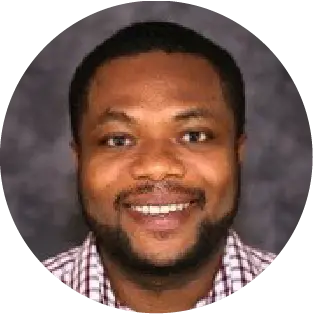 Cecil Okotah
Cecil graduated from Miami with a Master's degree in Environmental Science in 2020 and holds a Bachelor's degree in Environmental Policy and Decision Making from The Ohio State University.
He serves as the Environmental Sustainability Specialist for Ohio State's Department of Athletics and Business Advancement, where he works towards aligning their operations with the sustainability objectives of the university. He also aids in the creation and maintenance of programs and initiatives that contribute towards the university's sustainability goals.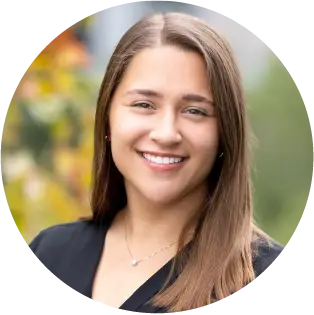 Allison South
Allison received her B.A. in Political Science, Energy, and Sustainability  and her Master's of Environmental Science from Miami in 2021. She is passionate about the relationship between sustainability, business, and policy, specifically how renewable energy and water factor into the equation. She is currently an Associate with Coho Climate Advisors, engaging with and supporting various types of clients in their transition to renewable energy and water resiliency solutions.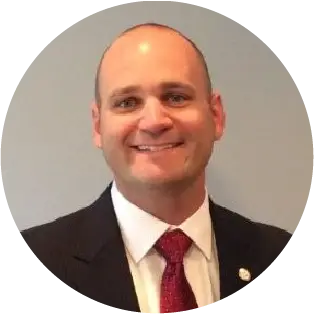 Adam M. Sackenheim
Adam graduated Summa Cum Laude from Miami with a BA in 2001 and a Masters of Environmental Science in 2004.  He is now a Public Utilities Director for the City of Fairfield, OH and is responsible for management and direction of the City of Fairfield's Public Utilities Department including drinking water supply and distribution, and wastewater collection and treatment.
The City of Fairfield's Public Utilities Department provides water and sanitary sewer services to a population of over 44,000 - including residential, commercial and industrial customers. The Department is proactively managed with the primary goals of protecting human health and the environment, and providing exceptional customer service.
---
Student Organization — MEPA
The Miami Environmental Professionals Association (MEPA) is a professional student organization that is geared toward helping students and young environmental professionals gain confidence in themselves and their future career.