The Farmer School of Business is one of the top business schools in the country, nationally recognized for its undergraduate teaching focus, strong faculty/student engagement and providing an undergraduate education similar to many top MBA programs. In short, our students' success is our top priority. It's where we invest our time, talent and funding.
Our faculty come here with the interest of being true teacher-scholars that are experts in their disciplines as well as masters in the classroom. 100% percent of our classes are taught by full-time faculty with graduate degrees and most having professional experience.
That dedication, the outstanding student outcomes the Farmer School achieves and the supportive environment of the university and Oxford community are the main reasons I chose to accept the position of dean.
The Farmer School offers a wide range of classroom experiences, leveraged by many co-curricular activities that are integral to student learning. These out-of-class experiences allow our students to develop leadership and communication skills that employers value highly. In addition to the variety of majors, co-majors and minors, we offer numerous experiential learning experiences, student research collaborations with faculty members, internship opportunities and off-campus domestic and global programs that contribute to students' understanding of the business environment.
Every student in the FSB class of 2019 had multiple hands-on learning experiences, working with real clients on real business issues, and, almost 80 percent of them had at least one internship opportunity. More than 60 percent of these students had a study-away learning experience. The Farmer School also offers more than 30 student organizations where students can pursue their interests, work with other students, and further improve their teamwork and communication skills. That's why more than 400 top employers vied for our graduates, and six months after graduation, 93% of graduates seeking employment were employed.
Our graduates have become leaders in industry, professional service firms, finance, government and non-profit organizations. As a matter of fact, Fortune magazine recently ranked us as one of the top 10 colleges for alumni who become Fortune 500 CEOs, and Poets & Quants named us as one of the Top 25 undergraduate business schools in the country for return on investment. Hundreds of these alumni connect with our students every year to network, participate in class projects and mentor current students.
All of these activities take place in a state of the art building located on one of the most beautiful campuses in the country. Oxford has been ranked as one of the most beautiful college towns in the country, and rightfully so. It combines small-town charm with easy access to Cincinnati, Dayton, Columbus, Lexington, Louisville, Indianapolis and Chicago.
We welcome you to visit Oxford and the Farmer School. Let me know if I can answer any of your questions or assist you in getting to know us better. Contact me at deanofbusiness@miamioh.edu.
Love and Honor,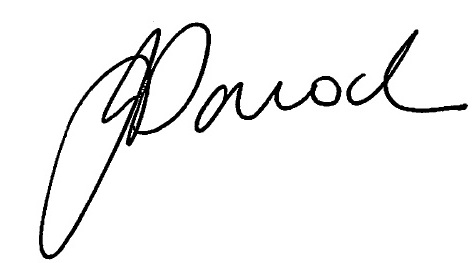 Jenny Darroch
Dean and Mitchell P. Rales Chair in Business Leadership
Jenny Darroch
Dean and Mitchell P. Rales Chair in Business Leadership