Thanks so much for your interest in Miami University and the Farmer School of Business! We are committed to ensuring graduates are dynamic leaders, great communicators, skilled collaborators, and bold visionaries. Click here to learn more about the Farmer School of Business Difference.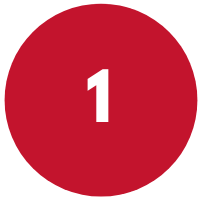 30 graded credit hours of post-high school college or university transfer work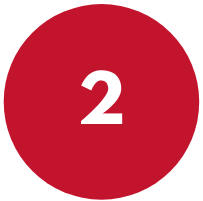 3.5 GPA in all graded credit hours of post-high school college or university transfer work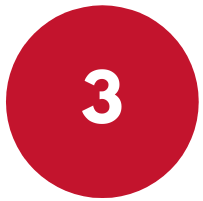 Completion of MTH 141 or MTH 151, and ECO 201 equivalents (via AP, post-secondary, or university courses)
FSB Major and Career Information
The Farmer School of Business offers eight majors from a variety of business focal areas. We are pleased to present the most recent major and career placement data for the class of 2021.
To hear from faculty, staff, and students from each of our majors please see the videos below. The skills gained by pursuing each major, typical job titles upon graduation, and the top recruiters of each major can be viewed by clicking on the title of each major.
Accountancy
Business Analytics
Business Economics
Entrepreneurship
Finance
Human Capital Management and Leadership
Information Systems
Marketing
Supply Chain and Operations Management
Learn About the FSB Difference
What is the First-Year Integrated Core (FYIC)?
The FYIC curriculum builds a strong foundation for Farmer School students. Business is searching for new hires who can think critically, creatively, and conceptually, can understand coding and computational work, and can thrive in a constantly changing environment. Employers believe that college graduates are not adequately prepared in:
Ethical Decision-Making

Analytical and Research Skills

Written and Oral Communication

Adaptability

Working with Diverse Groups
We reviewed academic and practitioner literature and talked with our valued business partners. Then we researched the other top 50 business schools to see how they were helping students develop these key skills within their curriculum.
We learned that while some schools might work with students on an "as-needed" basis, no other school has an integrated core curriculum in the first year that is specifically designed to build the skills needed for student success in the workplace.
The eight credit-hour integrated core, which consists of four courses - Foundations of Business; Foundations of Business Communication; Creativity, Innovation and Entrepreneurship; and Introduction to Computational Thinking for Business - is required for all Farmer School first year students. Students move through these classes in teams, working together from the beginning of the semester to the end, culminating with a final client project.
The integrated core allows students to individually build critical skills and to work collaboratively for a real client while working with real data. Students learn skills, apply knowledge, and present their creative, computational, and analytic findings to senior executives.
What Student Organizations are in the Farmer School of Business?
Define your Farmer experience! Today's global and competitive job market demands that schools of business prepare their students to be dynamic leaders, great communicators, skilled collaborators, and bold visionaries. Active and engaged learning starts in the classroom but students must continuously sharpen and practice these skills.
In the Farmer School, student organizations provide the perfect place where students can lead teams, communicate with members, and problem-solve. FSB challenges our students to actively participate in one of our 25 organizations and 5 honorary societies. Employers expect students to be actively engaged in student organizations and extra-curricular activities. In fact, many organizations host employer functions and activities specifically for and with our clubs!
We believe that we gain valuable life skills learning, living, and working with people with different cultures, viewpoints, and lifestyles. As our students graduate and join an increasingly global workforce, this appreciation for individuals as individuals will better equip them to succeed and will create new communities that celebrate diversity.
How Diverse is the Farmer School?
We realize that top students have many options when selecting a business school. We want to make the choice to attend the Farmer School even easier by offering competitive scholarships, pipeline programs, and robust recruiting and retention initiatives to highly talented, motivated diverse students.
We have created several new scholarships aimed at attracting and retaining talented students of color and first-generation students. In addition to scholarships, we offer summer bridge programs and camps designed to attract students from a variety of backgrounds. Recently, the Farmer School has:
Established an FSB recruiting network comprised of alumni, current students, student organization leaders, and faculty to act as ambassadors to high school students. Target elite college prep programs in key geographic areas.

Established formal mentoring programs for underrepresented students.

Engaged corporate partners to assist with job shadowing and career placement opportunities.

Expanded academic advising, career development, and tutoring support.

Offered networking and support through the Multicultural Business Association (MBA).

Collaborated with veteran-friendly companies.
How are Farmer Students Equipped to Engage in a Diverse Workforce?
The Farmer School of Business is committed to ensuring its graduates are "BEYOND READY" for their lives and careers. The world is becoming increasingly diverse and complex. Within this environment, effective use of diversity within the workforce has proven to impact positively on both organizational and individual performance. According to the latest McKinsey report on Diversity and Inclusion. embracing different cultures and viewpoints drives innovation, improves decision-making, increases employee productivity and retention, and leads to higher profitability.
However, when working in culturally diverse organizations, most people struggle to communicate and work effectively. The key to being BEYOND READY to adapt to rapidly-changing and diverse environments is Cultural Intelligence [CQ].
The Farmer School of Business is developing students who are BEYOND READY for the complex business environment that awaits them in the workplace, marketplace, and society. The BEYOND READY CQ program is designed to provide students with a unified strategy and skill set for how to relate and work across cultural differences at home and abroad. All components of the program will be available as curricular offerings to Farmer School of Business students.
This form is used for any students who would like to transfer into Miami University and the Farmer School of Business from another institution. Please fill out this interest form and one of our transfer advisors will reach out to you.
If you are a current Miami student, please see our current student admission page for more information on joining the Farmer School of Business.
How can I get in contact with an FSB Academic Advisor?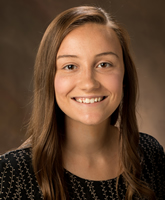 Virginia Agee Deaton
(513) 529-4153
Joy Usner
(513) 529-3633
Cory Duchesneau
(513) 529-2715
Course Planning Resources
If you are admitted to business at the end of your first year, you can still graduate on time. We have sample plans below for each major or course of study that outline the recommended courses, semester-by-semester. Please review this prior to meeting with a business advisor during drop in advising. 
These are sample plans only. Students should regularly meet with an FSB Academic Advisor to plan their courses needed for degree completion.
Frequently Asked Questions
How do I get my Transfer Credits Evaluated?
Can I Study Abroad and Graduate on Time as an FSB Student?
What Honors Opportunities are Available at Miami University?