Course Code: GES197
Course Hours: 300
Allotted Time to Complete Course: 12 Months
Prerequisites: None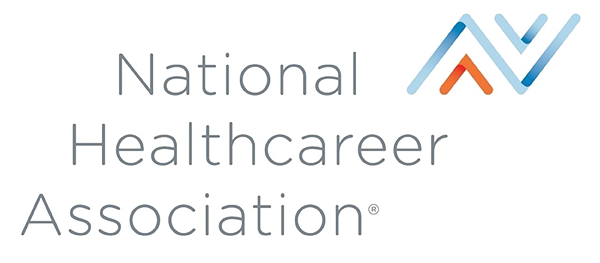 Why should you become a Patient Care Technician?
Patient care technicians play a critical role at healthcare facilities, assisting with inpatient treatment and helping provide quality of life. The 100% online course will prepare you to work as a patient care technician.
Job Outlook for Patient Care Technicians
The US Bureau of Labor Statistics (BLS) reported that patient care professionals, including nursing assistants and orderlies, earn a median annual salary of $28,000.
The BLS also estimates that job opportunities in the patient care field will grow by 8% by 2028.
Patient Care Technician FAQ
What does a Patient Care Technician do?
According to NHA, certified clinical medical assistants serve in a variety of functions that combine office operations and patient procedures. CCMA's may coordinate patient scheduling, facilitate office visits and manage patient records, including Electronic Health Records (EHR). They may also assist with exams and procedures such as EKG, phlebotomy, and laboratory procedures.
Are Patient Care Technicians the same as Certified Nursing Aids?
While CCMAs may serve in a variety of roles in the healthcare setting, including office processes, clinical procedures and patient management, Certified Nurses Assistants (CNAs) work full-time with patients and may help with basic care activities such as dressing, bathing, and moving patients while they are under medical care.
Course Objectives
Introduction to patient care, legal issues in healthcare, standard precautions and infection control
Medical terminology, physical examination, patient positioning, bed mobility, range of motion
Therapeutic exercises, gait, assistive devices, orthosis and prosthesis, transfer techniques
Wound care and pressure sores, wheelchair management, patient care competency, special topics
Course Curriculum
Introduction to Patient Care
Infection Control & Standard Precaution
Legal Issues in Healthcare
Introduction to Anatomy & Physiology
Medical Terminology
Physical Assessment & Examination
Patient Positioning and Bed Mobility Techniques
Range of Motion
Therapeutic Exercises
Gait
Assistive Devices
Orthosis and Prosthesis
Transfer Techniques
Wound Care and Pressure Sores
Wheelchair Management
Patient Care Competency
Special Topics
Instructor
Jacqueline Garcia is a Certified Postsecondary Professional Instructor (CPPI), specializing in patient care education. Beyond actively training future patient care technicians, she develops academic content and curriculum for a number of programs.
Registration and Enrollment
This course is 100% online. Start anytime.