A Luxembourg Semester Leads to a Travel Milestone
After completing a recent trip to Antarctica, Assistant Director of Miami in Luxembourg Kimberly Miller can say she has been to all seven continents—and it all started with studying abroad.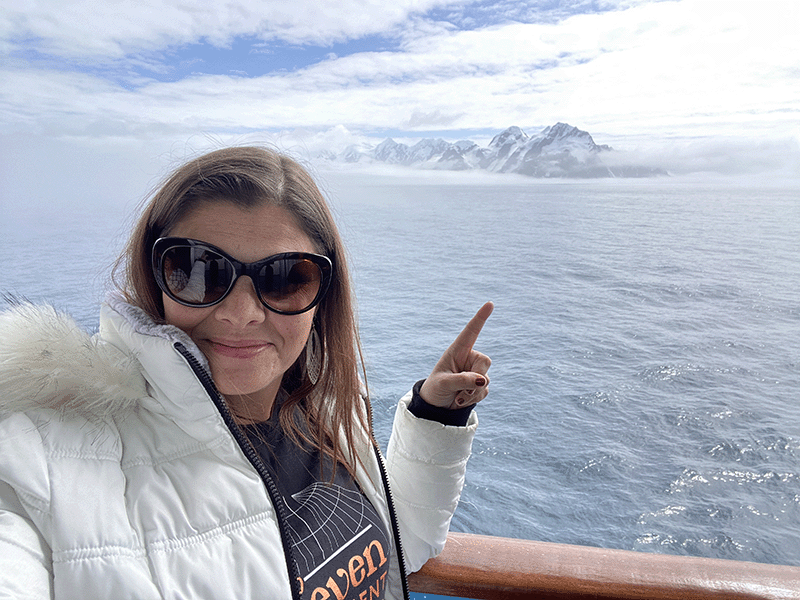 A Luxembourg Semester Leads to a Travel Milestone
A Luxembourg semester is often described by students as a life-changing experience. Kimberly Miller would be the first to agree.
Miller, the assistant director of Miami in Luxembourg and MUDEC alumna, made it to all 50 states by the age of 21. And then she set a more amibitious goal: to visit all seven continents.
She achieved that goal last month when she embarked on a 17-day cruise to Antarctica. And at 70 countries and counting, she's not done yet.
Local Roots
An only child, Miller grew up in West Chester, Ohio. "Since there was only one child, my family was able to travel extensively around the United States as I grew up, which fueled my love of travel from an early age," she said.
After high school in Cincinnati, she attended Miami, double-majoring in Mass Communications and History. When she heard about the Miami University John E. Dolibois Center (MUDEC) in Luxembourg, she applied and was accepted for the spring semester of her sophomore year. "It was then that I realized the world was a much bigger place that I wanted to explore, so I set out to travel to as many places—and continents—as I could," she said.
Thanks to a study tour and weekend travel experiences, Miller's time at MUDEC helped rapidly increase her country count. "It goes without saying that my semester abroad at MUDEC was the most memorable, collective memory of my life," she said. "It is what opened my eyes to the world and instilled that desire in me to keep traveling, meeting new people, and experiencing new ways of life."
A Family of Travelers
Although Miller has traveled independently many times since then, her favorite travel companions are always close by. Her parents, husband, and two sons (ages seven and nine) frequently accompany her on her travels—including to Antarctica.
Miller's husband is from England, although she met him here in the U.S. They immediately connected over their love of travel. Their honeymoon was spent traveling all around China.
The Millers' desire to keep exploring has already been passed on to their children. "The boys have always traveled, starting at six months old when we've taken them to England. They've now been to six continents each. They are pros and are effortless to take on trips," she said.
Summer in Antarctica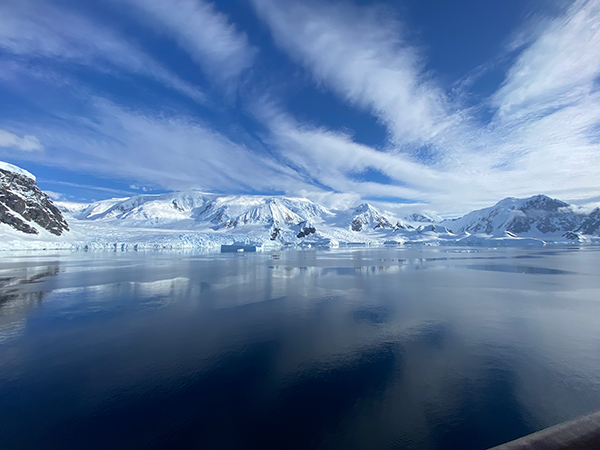 Although it is currently winter in Ohio, it is summer in the Southern Hemisphere. The weather is relatively mild, with an average December temperature around 34 degrees Fahrenheit. And daylight lasts approximately 23 hours a day—a perfect time for the Millers to visit.
"Because most leisure travel is banned to the continent, a cruise was the best way to get there," she said. But they decided to extend their travel a bit so they could see more of South America. "Our itinerary had us depart from a port town in Chile and return to Buenos Aires, Argentina. We spent 3 days on each side of the trip exploring Chile—the beach, vineyards, a Chilean rodeo, and the Andes Mountains—as well as the city of Buenos Aires which I absolutely loved. I will be returning to Argentina some day," she said.
Miller marveled at the contrasts of the region. The South American stops on the way to and from Antarctica were characterized by temperatures upwards of 90 degrees, making it blazing hot at the swimming pool one day, and then an entire ship iced over and full of snow the next.
Miller describes Antarctica as "vast, majestic, pristine, serene, and yet remote and volatile." The family could sit outside and hear the whales or watch the penguins swimming between icebergs. The bright summer sun reflected off the untouched white icebergs and mountains, and the incredible shades of blue in the water and the ice were impossible to capture by camera.
The cruise ship spent about a week in the waters around the continent. "I'd wake up at 2 a.m. and it was as if it was noon. It was nice if the weather cooperated, but the weather could change immediately to low visibility, gale force winds, and upwards of 40-foot swells, which made it unpredictable at times," she said. 
The Millers were told that since Antarctica's founding, roughly two hundred years ago, only 300,000+ people have visited the continent, putting them in a very small club of roughly .001% of the current world population. "We all recognized the enormity of this trip and how incredible it really is," she said.
---
A Look at the Other Six Continents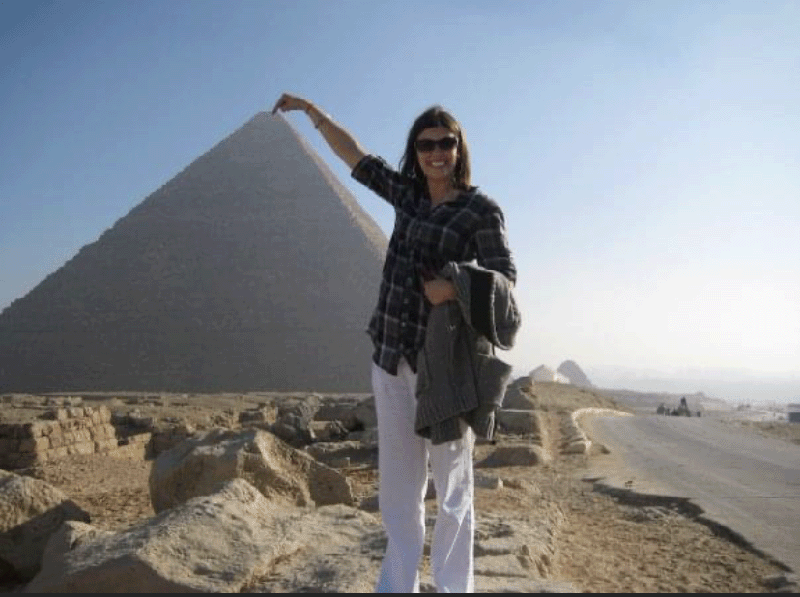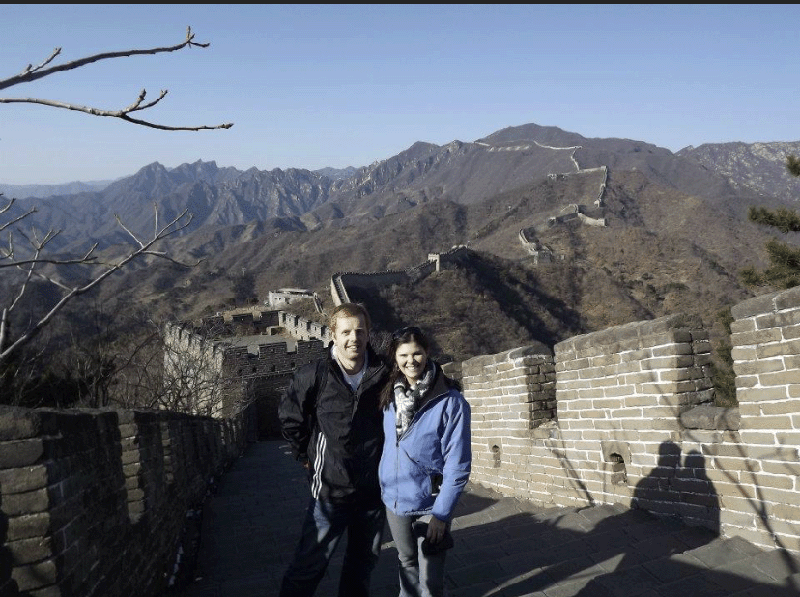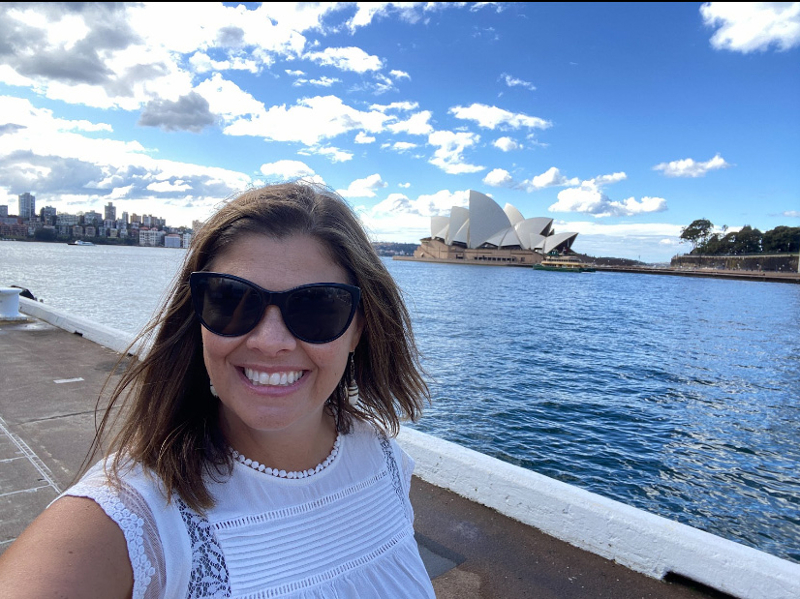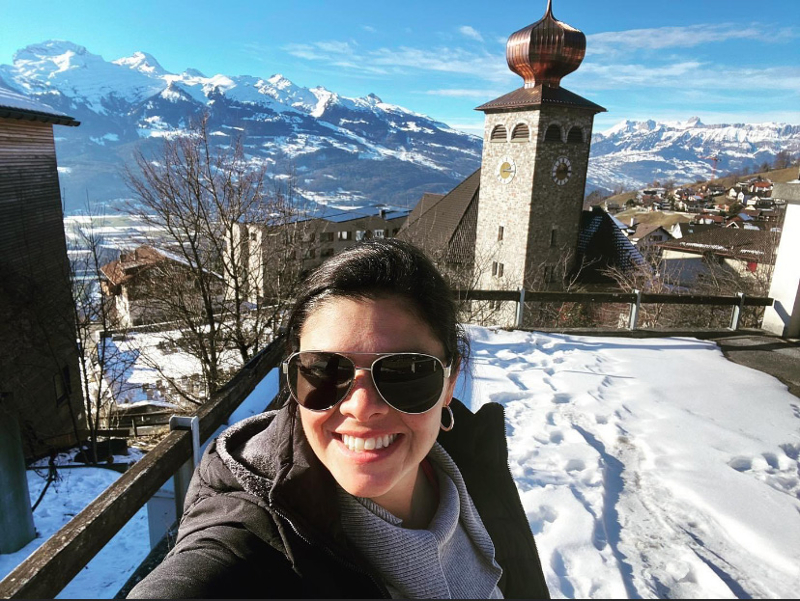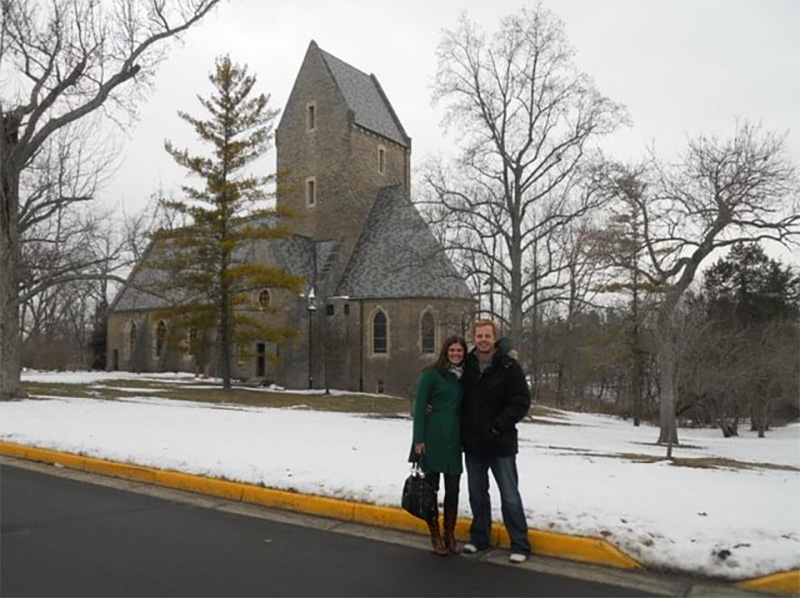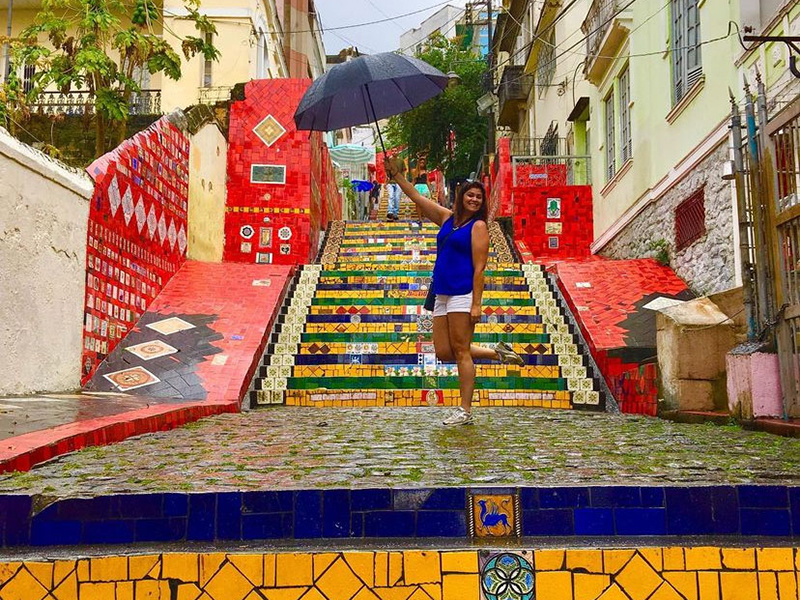 What's Next?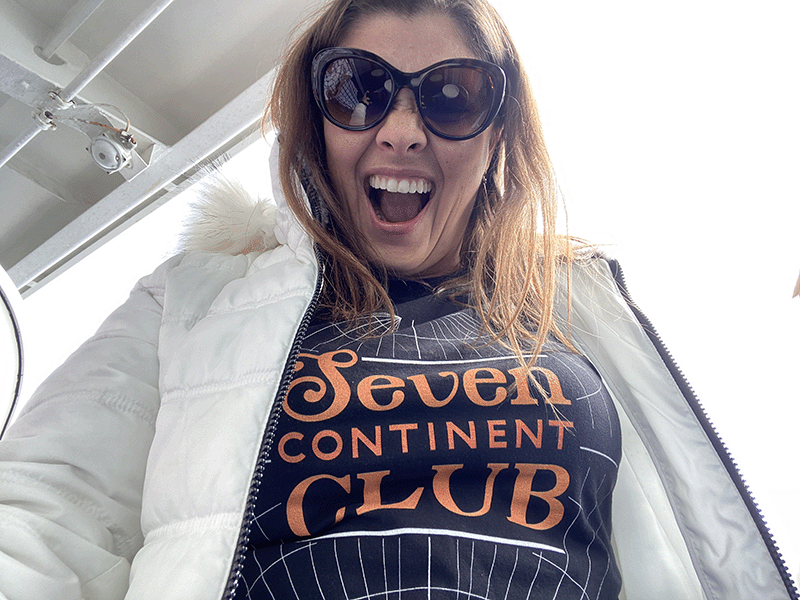 Now that she has joined the "Seven Continent Club," Miller expects a low-key travel year for 2023. She will be traveling to Europe (her most-visited continent) for business in Luxembourg, and looks forward to seeing colleagues and the students she has worked with.
But it won't be long before she begins planning for 2024. "I completed a Miami course on Tanzania, so I'd love for that journey to come full-circle. Also, Japan has been very high on my list for quite some time, as well as visiting Machu Picchu in Peru. So much of the world to see and so little time!" she said.
"Roadtripping throughout the U.S. with my boys, walking inside the Grand Pyramid in Egypt, riding camels in Abu Dhabi...I have been so fortunate to explore this incredible planet and it goes back to that confidence and desire that began to bloom in Luxembourg over 20 years ago," she said.