A daughter's decision advances her mother's dream
Mother and daughter Hanaa and Atheer Alghamdi are simultaneously pursuing master's degrees at Miami.
Hanaa Alghamdi, of Riyadh, Saudi Arabia, had earned an undergraduate degree in English language. She led a meaningful and satisfying life, yet something was missing.
"My dream has always been to complete higher education; it has never stopped chasing me," she said.
She always had faith that the opportunity would come. And it did, thanks to her daughter, Atheer.
When Atheer made the decision to pursue her master's degree abroad in the United States, Hanaa was ready to make her move as well.
In Fall 2022, the Alghamdis traveled from their home in Riyadh, Saudi Arabia to begin their graduate studies at Miami. Hanaa is studying for her master's in Management, while Atheer is earning a master's in Speech-Language Pathology.
Making a home together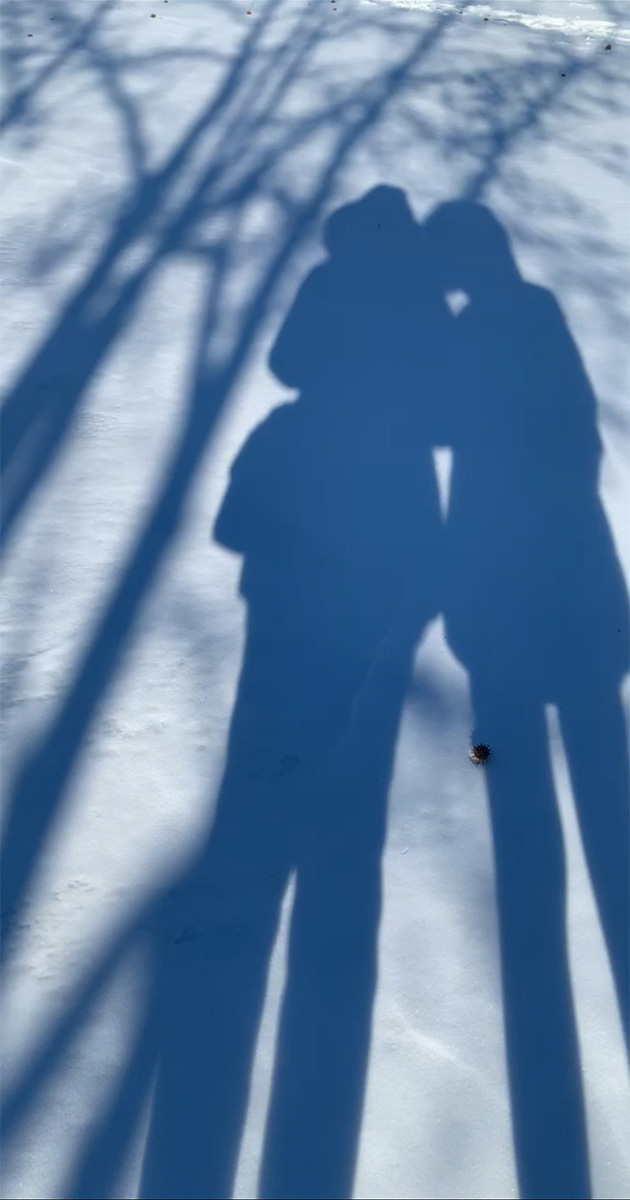 Coming to the United States was in some ways an easy decision. Atheer said, "The culture in the United States is totally different from Saudi Arabia, but we had traveled here many times before, including Washington, Dec, New York City, Los Angeles, Atlanta, and Chicago." They even spent time in the Nashville area and toured the Smoky Mountains.
However, it may seem surprising that Atheer chose a university in a smaller midwestern city. Of course, at the time she made her decision, she didn't know that she was choosing a school for her mother as well.
After earning her bachelor's degree in Saudi Arabia, Atheer had been working as a speech language therapist in a hospital. When the hospital offered her a scholarship to further her education, she knew that she wanted to study abroad in the United States. She was accepted to many universities, but Miami was her top choice because she preferred to live in a college town.
Although the decision to pursue her master's degree was a personal goal, Hanaa credits her daughter's decision to study abroad as the impetus for her own career move. "Coming to the USA was a great opportunity to achieve my dream. I quit my job and left my family, children, friends, and my whole life to fulfill my life goal," she said.
"I have deep faith that I will reach my goal regardless of all the challenges and difficulties. I have the passion and willingness to work hard," she said.
Life in Ohio
As you might expect, the Alghamdis are housemates. As housemates, they do homework and hang out at the coffee shop together. They keep in touch with family and friends back home via video chat and text. They enjoy traveling, trying new foods, and experiencing so many "firsts" together.
Both of them found autumn in Ohio particularly enjoyable. Saudi Arabian seasons consist of summer, winter, and a very short spring, so experiencing all four seasons was new. "We loved the pumpkins, and we love snow!" said Hanaa.
As they celebrated their first Thanksgiving at the home of Miami faculty, they experienced a sense of familiarity with family celebrations back in Riyadh. Hanaa said, "In Saudi Arabia we have Eid al-Fitr and the preparation for it. All family members respect, participate, and enjoy this occasion, much like Thanksgiving in the U.S."
Atheer says that Hanaa is not only her mother, but also the "mom to all my classmates". For her part, Hanaa has found it a bit harder to be an older student, but she has not found it hard to make friends. "In class we help each other. Learning has no age," she said. "I truly believe that we can learn anything at any age in any circumstances. All we need is resilience and determination, diligence, and patience."
Although the Alghamdis are pursuing different degrees, the timing worked out so that they will graduate together in 2024. After graduation, both of them want to go back to Saudi Arabia, but they have not ruled out future educational opportunities. As Hanaa said, "Anyone can change their life. Be brave. You may be thinking of how hard it is to leave your job, friends, and family, or how much it will cost...but the outcome is worth it."
---
The Alghamdis are not the first family to study together at Miami, but they may be the first international mother and daughter duo to pursue their master's degrees simultaneously. They expressed appreciation for the support from their professors, the flexibility of the educational system, and the facilities available to them.
The value of studying abroad hasn't been lost on either of the Alghamdi women either. "It changes your perceptions," said Atheer. "And I've learned from my mom to take the opportunities that present themselves."
As the United States prepares to celebrate Mother's Day, Hanaa has advice for other moms. "Even if you are a mother with grown children, there is no reason to stop learning. Don't let that or money stop you. You can still improve yourself," she said.
And then she turned to her daughter and paused. "You made my dream come true. Without you, I don't think I'd do it."