Three ways Miami's Center for Career Exploration and Success helps students entering the job market
More than 1,000 headshots have been taken since the Professional Headshot Booth arrived in the fall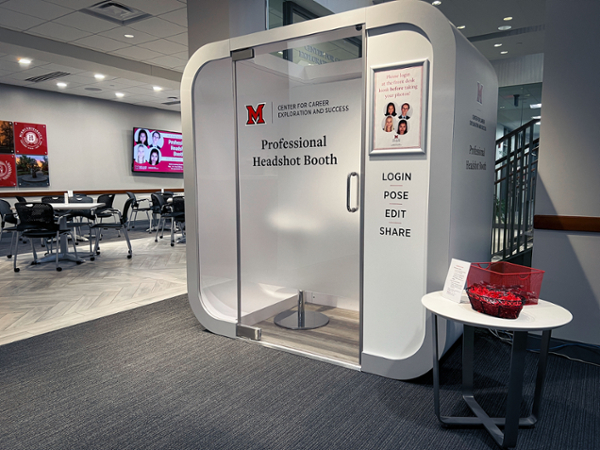 Three ways Miami's Center for Career Exploration and Success helps students entering the job market
Interview by Margo Kissell, University Communications and Marketing
Jennifer Benz, assistant vice president of the Center for Career Exploration and Success (CCES), explains three ways students can make the most of some new resources the center offers. The center is designed to empower undergraduate and graduates students to engage in career exploration, professional development, and experiential learning to optimize their personal and career potential.
Professional Headshot Booth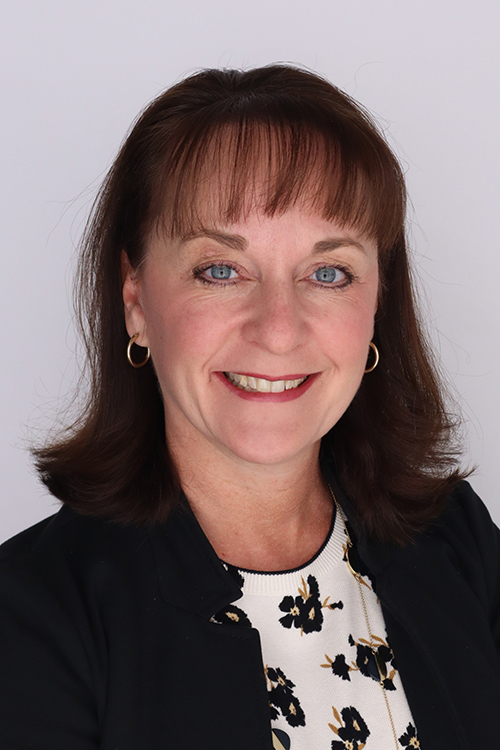 Since we brought the booth to campus last fall, it has become very popular with students. By mid-April, the booth had taken its 1,000th headshot of a Miami student. We attribute this to the quality of the images and the ease of use. Students, faculty, staff, alumni, and community members can use the booth on a drop-in basis during our normal business hours and receive their photos immediately in their email. (Benz, pictured at left, had this headshot taken in the Professional Headshot Booth.)
The headshot booth is self-service and utilizes software that crops, removes blemishes, whitens teeth, and applies filters.
Many college students looking for internships or entering the job market do not own professional-quality headshots. In addition, some students are unable to pay for this service on their own, so CCES considers this service as a way to level the playing field for all. 
Resume Printing (up to 20 free copies!)
CCES wants to remove as many barriers as possible for students to participate in networking events, including career and internship fairs. Therefore, we launched a free resume printing service this spring. Students can fill out this form and pick up their free printed copies in CCES within one business day.  
This also enables CCES staff to review resumes of students submitted for printing services and advise them on potential changes they may want to make. We may even refer students to our Peer Career Coaching team, available via appointment and on a drop-in basis during the academic year to offer resume and other professional advice.
Resume Review  
Students can get feedback on their resumes any time of day or day of the week by exploring VMOCK, a SMART Resume platform that employs artificial intelligence to help Miami students design and create a powerful resume suitable for their experience level and desired career. 
CCES is located in 0045 Armstrong Student Center and open Monday through Friday from 8 a.m. - 5 p.m. (7:30 a.m. - 4:30 p.m. during the summer).