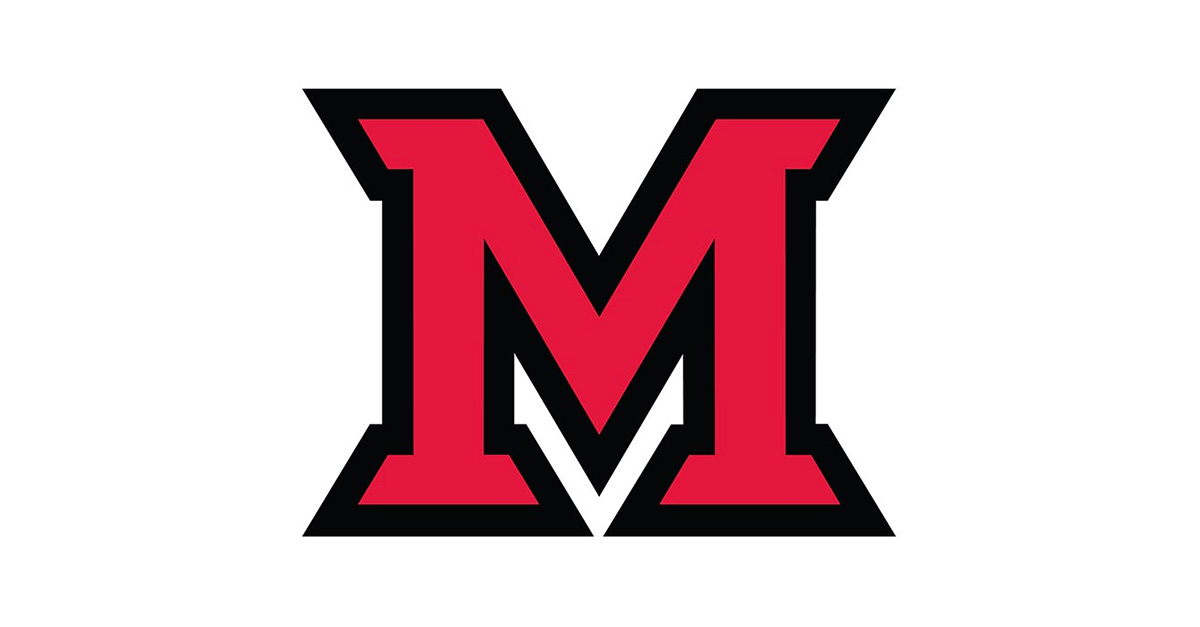 Aug 26, 2013
Miami contributes to regional workforce development

Cincinnati USA Partnership (Partnership) has a better idea of how Miami University can contribute to regional workforce development following a July 30 visit with Miami administrators, deans, directors and faculty members. The Partnership is the economic development arm of the Cincinnati USA Regional Chamber of Commerce, which represents a 15-county region, including Butler County.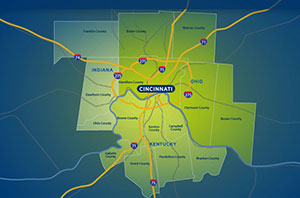 A 15-county tri-state view of Greater Cincinnati including interstates, rail and river systems.
David Hodge, Miami president, and Bobby Gempesaw, provost and executive vice president, were among the group who met with Partnership representatives. State Representative Tim Derickson (Miami '84), chairman of the Ohio House Workforce Development Task Force, and Alan Kyger (Miami '81), City of Oxford economic development director, also provided critical insight.
During the visit, Miami and members of the partnership discussed working together on some of the region's challenges.  Partnership members were excited to hear about Miami's experiential and cross-disciplinary learning, as well as the exciting research that is occurring at the university.
A member from the partnership joined Miami seniors Emily Hertel and Greg Dick to get an up-close look at several Miami private-public partnership programs in the Greater Cincinnati region. They toured Ohio Eminent Scholar Michael Kennedy's High Field Magnetic Resonance Laboratory to discuss his research on pancreatic cancer and his involvement with doctors at Cincinnati Children's Hospital Medical Center.
They visited the Institute for Entrepreneurship and spoke with Brian Bergman, assistant director with the Center for Social Entrepreneurship, to learn about their work with Cincinnati-based clients The Brandery, CincyTech, Queen City Angels, Cohen, Fifth Third Bank and CityLink Center. The final stop was at the Smale Visualization Center, housed in the Armstrong Institute of Interactive Media Studies (AIMS). They met with Eric Hodgson, director of the Center and AIMS instructor. There, they wore a pair of special goggles and stepped into an immersive display system surrounded by three, 3-D back-projected walls and a projected 3-D floor – a truly immersive visual experience.
In line with the Partnership's initiatives, Miami is making efforts to collaborate with other universities in the region, including University of Cincinnati, Cincinnati State Technical and Community College, and Sinclair Community College. On Oct. 31, Miami will join these schools at the 6th Annual Life Science Collaborative meeting in Blue Ash to discuss how the BioHealth Industry assists with educational programs. More than 150 healthcare companies are expected to be attend.
Miami University cultivates a strong work force and has numerous opportunities with its centers and research to help market the Cincinnati area, officials said. By partnering with each other and the universities in the region we can work together to attract new businesses, investments, and job opportunities to the region on a national and international scope.
Read more about the Cincinnati USA Partnership in the 2012-2013 Annual Report – The Time is Now.
To learn more about Miami's collaborations with the Partnership, please contact Lisa Dankovich, director of university external relations at 529-7590 or email her dankovl@MiamiOH.edu.
Written by Emily Hartel, student intern for university external relations