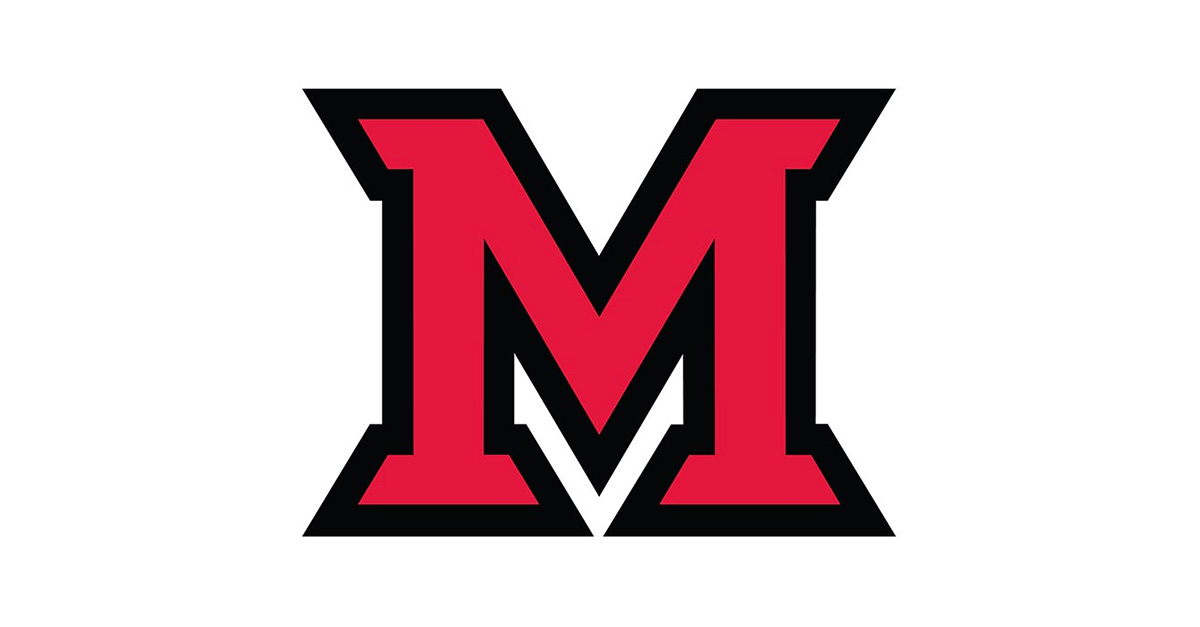 Sep 22, 2014
Fans donate 25,908 meals to food banks during first MU vs. UC Food Race
Written by Margo Kissell, university news and communications, kisselm@miamioh.edu
Fans of Miami University and the University of Cincinnati donated a combined 25,908 meals to two area food banks during a football "food race" tied to Saturday's game.
The weeklong food race was powered by NomNom Nation, an app created by Miami alumni and students to give people the ability to donate to local food banks with the click of a button.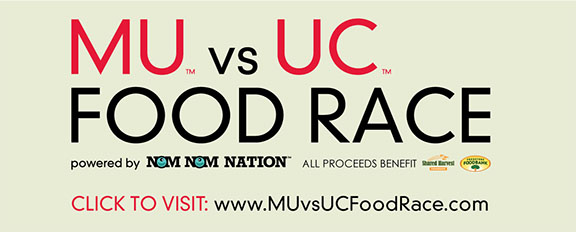 Fans of the UC Bearcats donated 17,382 meals to the Freestore Foodbank in Cincinnati, while Miami RedHawks' supporters donated 8,526 meals to Shared Harvest Foodbank, according to Brent Bielinski (Miami '13), chief executive officer and co-founder of NomNom Nation LLC.
The goal was to raise 30,000 meals in this friendly competition that concluded during the game at Paul Brown Stadium, where volunteers also collected cash and food donations near the entrances. Many others gave online.
"I think NomNom Nation presented an amazing opportunity and captured people who may have not gone to the game itself but wanted to support the food race," said Tina Osso, executive director of the Shared Harvest Foodbank in Fairfield. 
Osso said the online app is helping them broaden their reach to a younger generation of donors.
She credited Bielinski and his NomNom Nation team for "the foresight to see that this is something that could really be a game changer in how we battle hunger right here at home."
UC and the Freestore won the food race, but Miami and Shared Harvest won the "Game Day Challenge" because Miami fans donated 293 more meals online between 11 a.m. and the 7 p.m. kickoff — 893 meals compared to 600.
For this food race, NomNom Nation, a for-profit business, waived its normal service charge of a flat 5 percent of the amount of donations raised, Bielinski said.
"For a first-year event, it was outstanding," said Kurt Reiber, president and chief executive officer of the Freestore Foodbank. He and Osso said there is already talk about doing another food race next year.
MU vs. UC Food Race breakdown
Total Meals: 25,908           
UC + Freestore Foodbank:  17,382                               
Miami + Shared Harvest FB: 8,526            
At game donations, total cash: $4,609.94                  
UC fans:       $3,388.91                  
Miami fans:   $1,221.03                      
App donations, total cash:  $3,966.00                     
 UC fans:      $2,349.00                     
 Miami fans:  $1,617.00