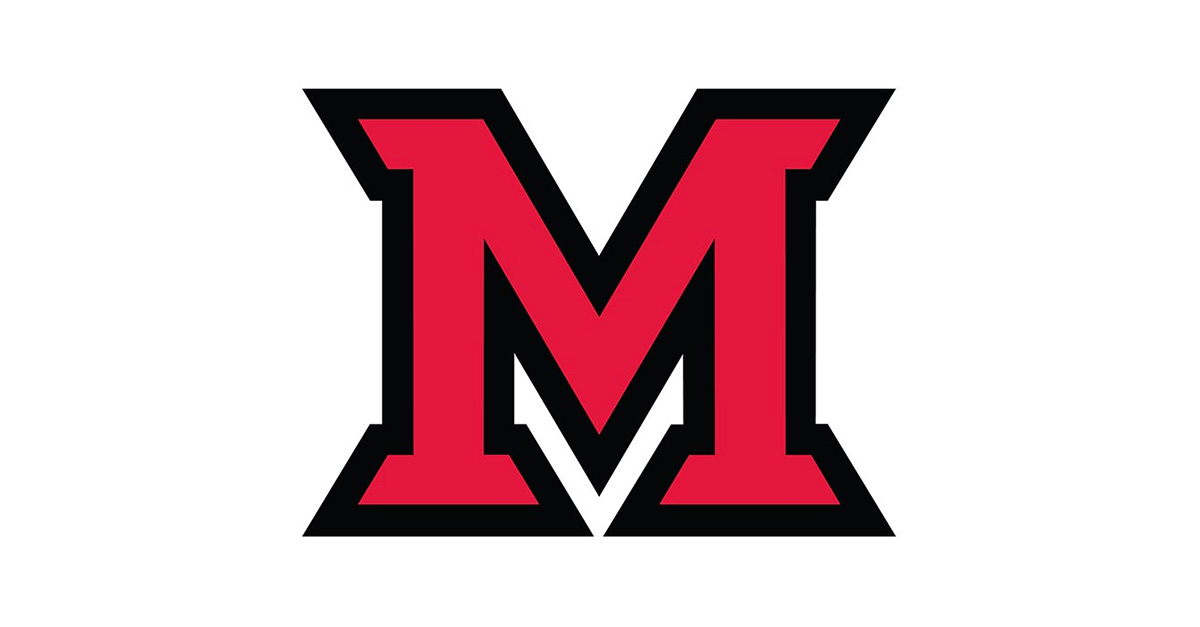 May 01, 2014
Miami University students develop app to help fight hunger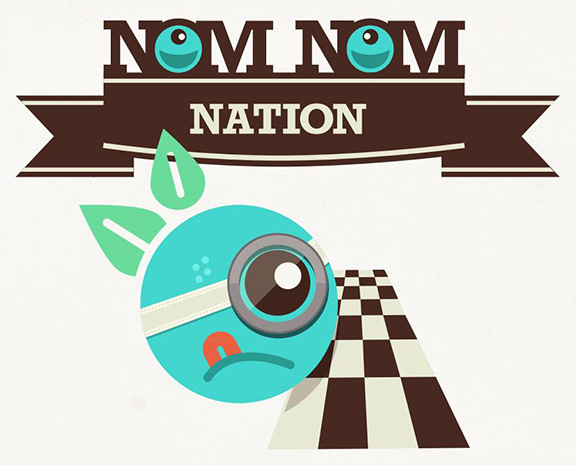 written by Margo Kissell, university news and communications, kisselm@miamioh.edu
A new smartphone app — developed by Miami University students hoping to revolutionize the way people donate to food banks — was rolled out to the public today.
Brent Bielinski (Miami '13), chief executive officer and co-founder of NomNom Nation LLC, said they launched the Android version of NomNom Nation Thursday, May 1. They hope to have an iOS (Apple) version ready by June 1. Both would be free to download.
The app was created to fight hunger in local communities by giving smartphone users the ability to contribute to local food banks with the click of a button.
The name is a playful reference to the phrase "nom nom" or "nomming," which Bielinski described as the sound a person makes when they're eating food.
Coinciding with the launch will be a friendly, monthlong "food race" competition to see which church in the city of Oxford can generate the most donations for the Shared Harvest Foodbank in Fairfield, which serves Butler (including Oxford) and four other counties.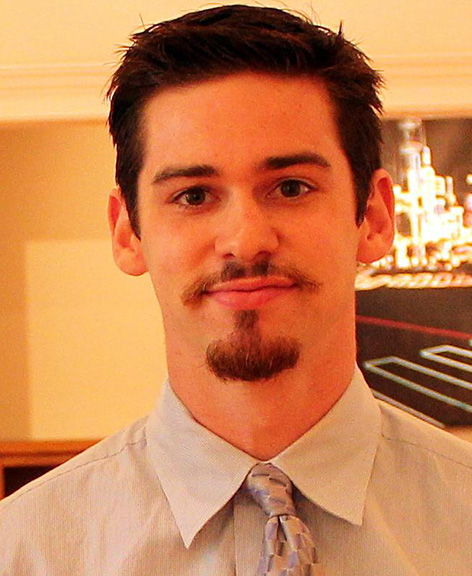 Brent Bielinski (Miami '13), co-founder of NomNom Nation
The business also is partnering with the Ohio Association of Foodbanks, which recently became its first investor. Officials wrote a $5,000 check after they received a demonstration of the app.
Tina Osso, executive director of the Shared Harvest Foodbank, said NomNom Nation would offer them the opportunity to "engage a completely different demographic" — people in their 20s and 30s.
"Our donor base is graying," Osso said. "You have to meet people where they are."
Osso said they've sent about 300 postcards to Shared Harvest supporters in Oxford's 45056 ZIP code informing them of the app and the first food race. Bielinski said the goal is to get valuable feedback from the app users on what they like or don't like about the process. They plan to hold monthly food races and would like to grow the number of app-users throughout Ohio and eventually across the nation.
Finding success at Startup Weekend
Bielinski is thrilled to see the app reach this point after two years in development. The app's concept won Miami's first Startup Weekend in 2012 for budding entrepreneurs. The judges were from CincyTech, southwestern Ohio's largest Venture Capital fund, and The Brandery, a top 10 startup accelerator out of Cincinnati.
Bielinski and the four other co-founders began participating the very next week in Startup Boot Camp offered through Miami's entrepreneurship program, where they earned two credit hours while hammering out a business plan.
They have been able to raise $2,700 to develop the iOS version by posting a video about the app on IndieGoGo, a crowd funding site.
Bielinski has continued to spearhead the effort since he and the other co-founders graduated from Miami: Joseph Haydon and Ryan Schulze in 2012 and Amy Lewin and Chelsea Nauman in 2013. Nauman is now NomNom Nation's chief creative officer.
Bielinski, who majored in entrepreneurship with a co-major in environmental principles and practices, said student turnover during the development phase made things challenging at times.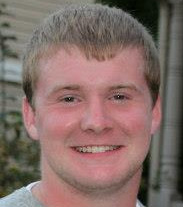 Junior Garrett Emrick, NomNom Nation's chief technology officer
"Seeing team members come and go has been difficult," he said, "but I guess in the same breath I can also say that by losing some teammates, I've also gained other teammates who have been just as valuable."
Two Miami students are now actively involved in the launch process.
Garrett Emrick, a junior majoring in software engineering and the company's chief technology officer (CTO), developed the Android version.
Graduating senior Harrison Mullins, majoring in software engineering with a minor in digital games, is under contract to code the iOS version.
Emrick never imagined he'd be a CTO while still in college.
"I have met a lot of great people and have gotten to learn a lot of cool technologies and solve problems I wouldn't ordinarily face inside the classroom," he said.
Collaboration between departments
After Startup Weekend, the founders reached out to the department of computer science and software engineering, which made it a senior capstone project to develop a prototype of the NomNom app by spring 2013.
"What I especially like is that it actually has a service aspect to it because they are trying to serve foodbanks," department chair James Kiper said. "It's been quite an interesting project — a good learning experience for our students but also, I think, a good thing for society."
Bielinski took the prototype to the design firm Kaleidoscope in Cincinnati, which, at no charge, helped them restructure the user's experience by improving the layout of the app's various screens as well as the design.
Brett Smith, director of Miami's Institute for Entrepreneurship, (ranked as the best program in social entrepreneurship at the undergraduate level) applauded the efforts of Bielinski and the others for getting the app to the launch phase.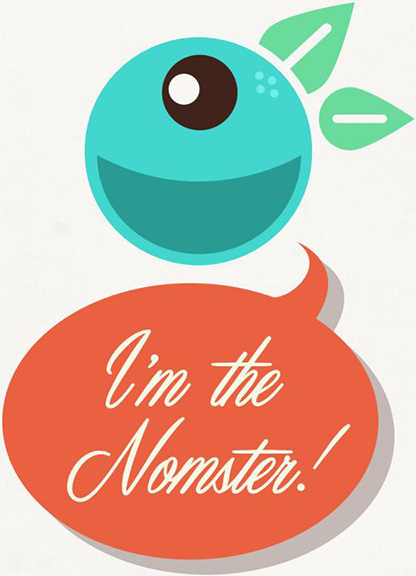 "I think the whole logo behind what we do in entrepreneurship is to live it," Smith said. "They've taken it from what was an idea and they continued to build on it, continued to talk to funders, continued to validate it and get it up and running."
Bielinski said his entrepreneurship classes at Miami prepared him well for launching this business, which is currently a for-profit company but they're in the early stages of exploring whether to become a nonprofit.
Lisa Hamler-Fugitt, executive director of the Ohio Association of Foodbanks, which has 12 member foodbanks, said she's seen many pitches about fundraising opportunities and mechanisms through the years.
This one stood out, she said, because of Bielinski's and Emrick's impressive presentation, their thorough business plan and the app itself.
"We think the application is a phenomenal application," she said. "It really is the innovation we're looking for to get more people involved in our hunger relief activities."
This week's rollout will give her association and the Second Harvest Foodbank a chance to evaluate the app and see how well it works in mobilizing individuals to donate to help feed the hungry.
"We will assess how this first food race goes," she said, "and look at how we will then deploy it throughout the rest of the state."