Missoula Children's Theatre 2020 Announcement
The Performing Arts Series has decided not to offer Missoula Children's Theatre Drama Camp in August 2020 due to the potential risk to the health of our participants, staff, performers and their loved ones.
Please know how proud we are to have presented the camp for 10 years and look forward to bringing this beloved program back once we feel it is again safe to do so.
Special Thanks to Event Sponsors
Bothast-Revalee Family
Talawanda-Miami Partnership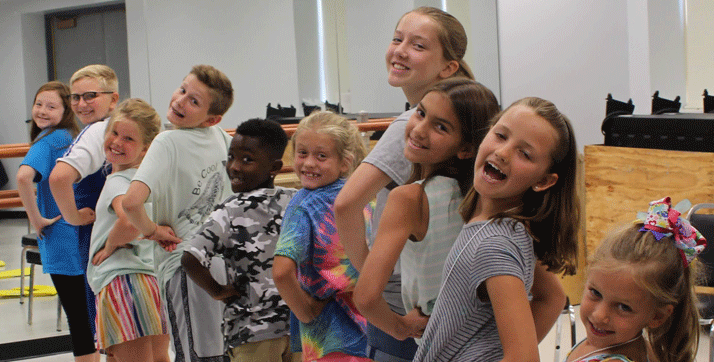 Missoula Children's Theatre holds a special place in our hearts as well as the hearts of the hundreds of participants and their parents who have taken part. The program, offering K-12 students lessons not only in performance but in life skills of teamwork, creativity and self-esteem, has had an incalculable impact on the Oxford community over the years.
We can't wait until we can meet again! 
The Performing Arts Series office in Hall Auditorium is closed due to COVID-19. The PAS team can still be reached through email PerformingArtsSeries@MiamiOH.edu.