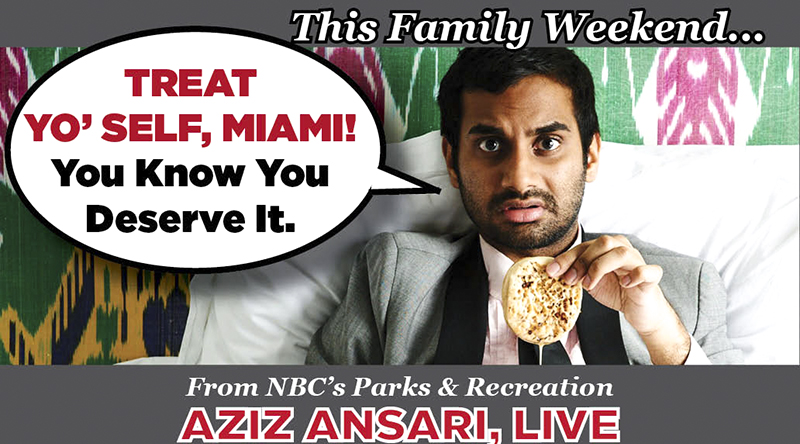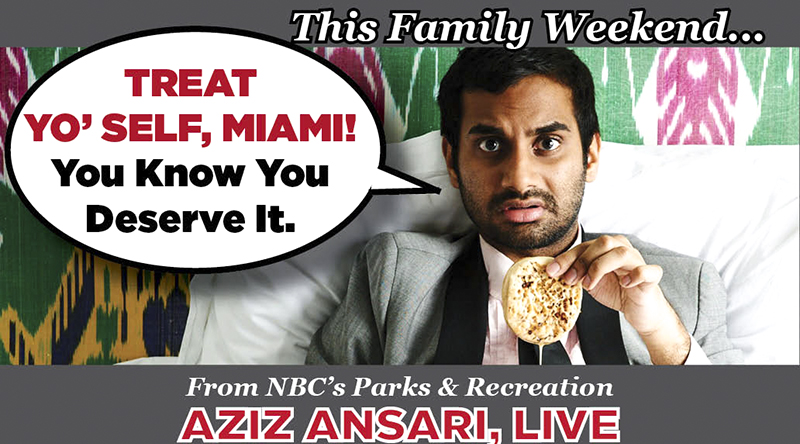 Oct 17, 2014
Family Weekend 2014 events include comedy, music, football and fun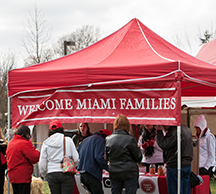 Tailgate Town, Family Weekend 2013 (photo by Stefania Culafic).
Miami University welcomes families and friends to campus on Oct. 24-26 for Family Weekend 2014.
Families can visit a welcome center in the new Armstrong Student Center's Shade Family Room.  Guests may pick up information on the weekend's events in addition to enjoying free refreshments such as Tuffy's Toasted Rolls.
The welcome center will be open at 3 p.m. Friday, Oct. 24, and 8 a.m.-noon Saturday, Oct. 25.
Also Friday, Full Force Family activities will take place at 7 p.m. on central quad. There will be family friendly games, activities, face painters and a showing of the summer hit "Guardians of the Galaxy."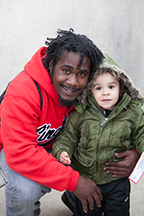 A RedHawk visits with a fan during Tailgate Town, Family Weekend 2013 (photo by Stefania Culafic).
Entertainment for the weekend includes Friday and Saturday performances by Global Rhythms. Read about Friday's show, "Voyages of the Soul," and Saturday's show, "We Are Together," here.
The Miami Men's Glee Club and Collegiate Chorale will perform at 7:30 p.m. Friday, Oct. 24, in Hall Auditorium.
Miami's football team plays Kent State at 2:30 p.m. Saturday at Yager Stadium. Fans can receive a special ticket package for $60, which includes four tickets, four John Morrell hot dogs, four Pepsi soft drinks and four Miami baseball caps. You can purchase tickets online.
Famous for his performance on NBC's "Parks and Recreation" and acclaimed stand-up specials on Netflix and Comedy Central, comedian Aziz Ansari will perform at 8:30 p.m. on Saturday in Millett Hall. Tickets are available at the Miami University box office, 529-3200.
For more information and tickets, visit Family Weekend 2014 online.