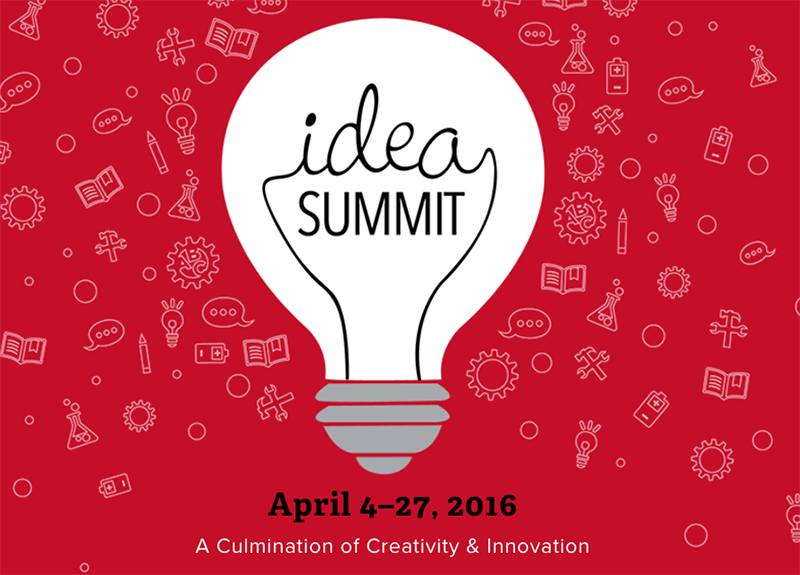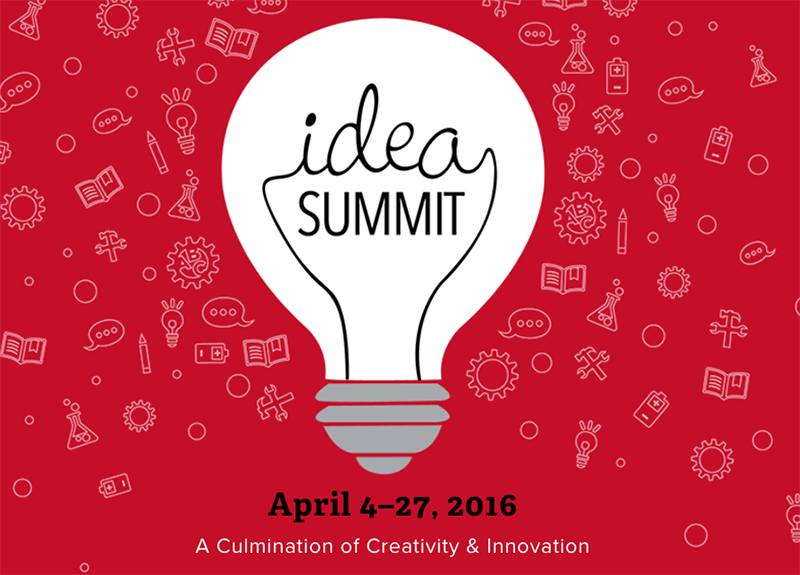 A month of events culminates the Year of Creativity and Innovation
Mar 31, 2016
Monthlong Idea Summit celebrates Year of Creativity and Innovation
by Carole Johnson, university news and communications
The Year of Creativity and Innovation began with improvised spontaneity. It ends with in-depth planning that includes activities for the entire Miami community.
Daily events begin Friday, April 1, showcasing Miamians at their best. The summit also challenges faculty, students and staff to think and explore inside and outside of the box.
Rather than tie the entire year together in a one- or two-day summit, the Miamideas committee decided that an April Idea Summit is, well, more creative. Everyone can participate when and how they want.
"This is spotlighting the efforts of an entire year of Miamians working to create a remarkable collection of incredible opportunities that celebrate and encourage innovation," said Peg Faimon, co-chair of the Year of Creativity and Innovation.
Events that normally occur during the year used the creative theme to give them even more depth and breadth. For example, the Miami University Art Museum included the theme in its student exhibition, and the Performing Arts Series created a year of themed shows.
This year's juried exhibition at the art museum, "Student Response to Creativity and Innovation," is in response to the Year of Creativity and Innovation.
Performing Arts Series welcomes Cirque Mechanics Pedal Punk. Join them for a performance and a workshop.
Other activities are brand new and created specifically to celebrate the year. Employees developed workshops and students engineered interactive activities.
Join in on a workshop based on the film, "Design Thinking and Maker Movement".
Listen in as Miamians talk about their own creative ideas at Listen4Insight — a compilation of podcasts on creativity, innovation and leadership. These podcasts are conducted by the Lockheed Martin Leadership Institute engineering students at Miami.
Variety describes the many lectures, performances, workshops, festivals and more. Organizers took into account different learning styles to encourage new kinds of experiences, Faimon added.
Events culminate with the May 14 commencement featuring keynote speaker Sir Ken Robinson, acclaimed expert on creativity. "Sir Ken advocates for advancing a life of constant curiosity, creativity and innovation," said Hodge.
A complete list of events can be found online at Idea Summit. To add an event to the list, contact Jason Walters at jason.walters@miamioh.edu or Sherry Krazl at krazlsa@miamioh.edu, members of the Miamideas committee.
Follow daily events in the Miami Wire and also on Facebook and Twitter, @Miamideas.