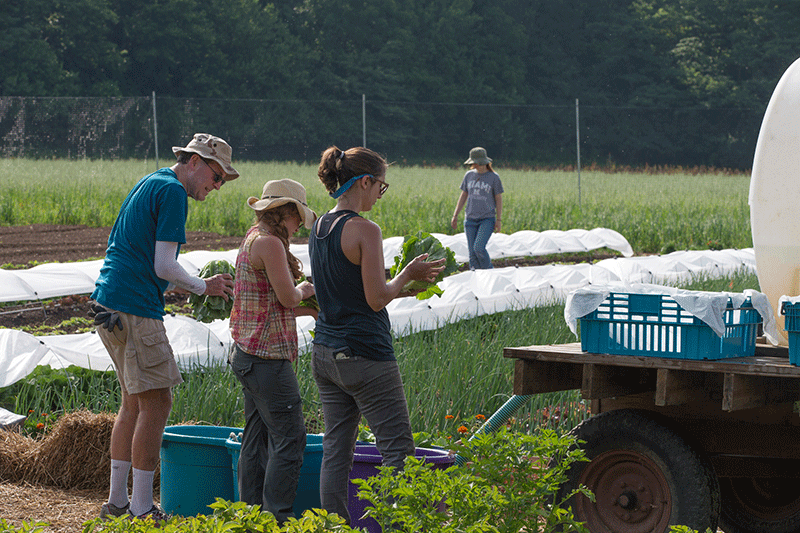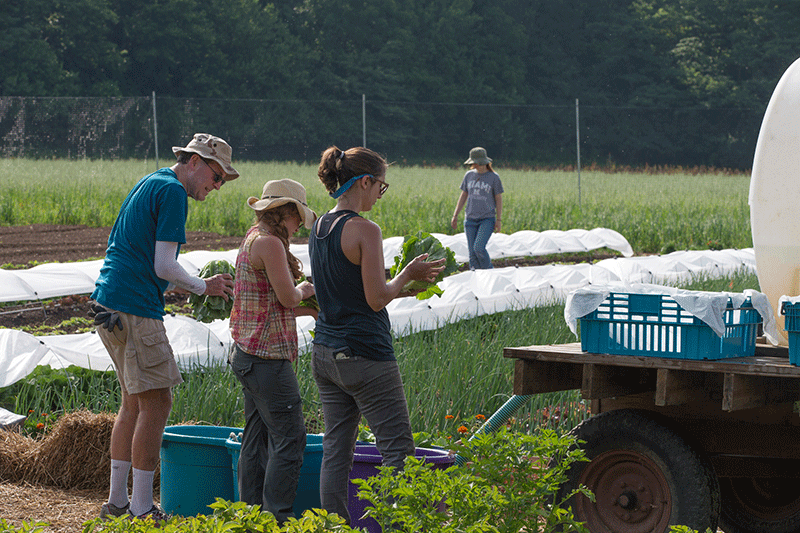 Students help harvest food from the Institute of Food farm. Some of the harvest is donated to the Oxford Community Choice Pantry.
Nov 22, 2016
Miami student volunteers, Institute for Food farm produce help local pantry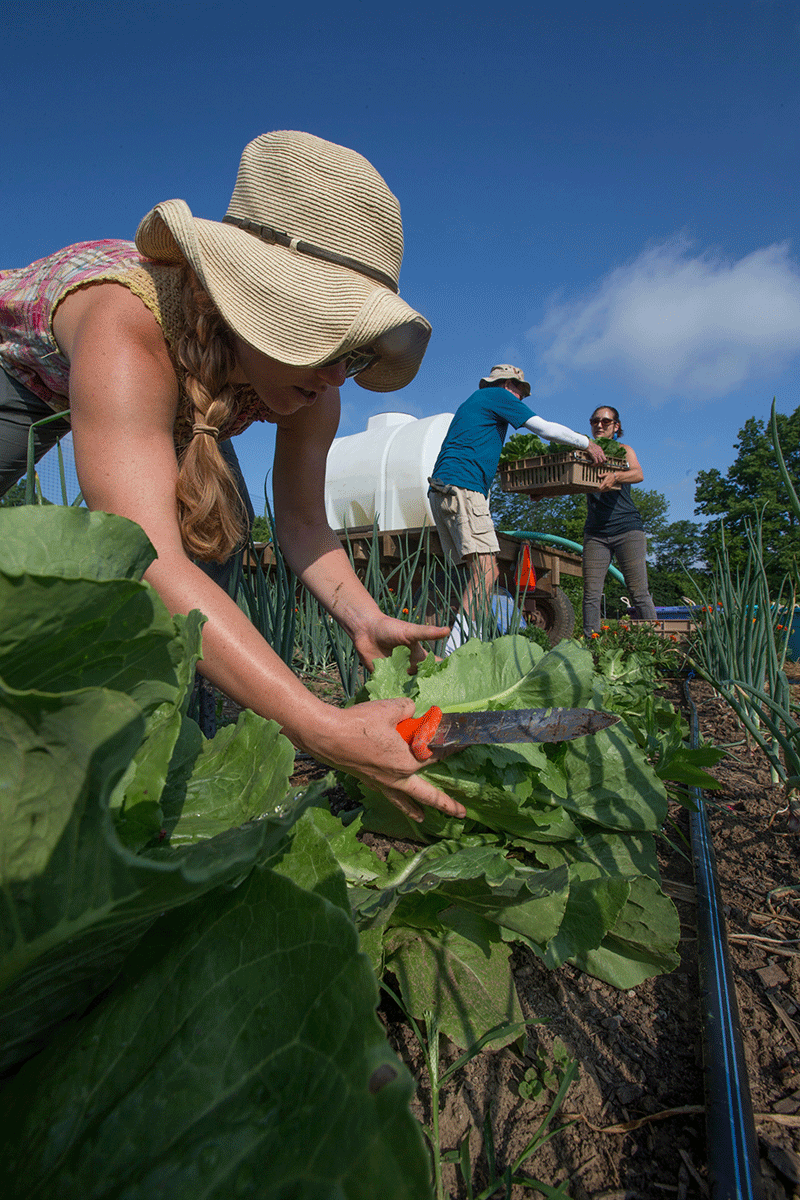 Volunteers harvest crops at the Food for Institute this year.
By Margo Kissell, university news and communications
Miami's Institute for Food recently delivered fresh produce to the Oxford Community Choice Pantry to supplement its Thanksgiving meals program.
"It's always a pleasure to share our produce with the community in that way, especially when we have so many pounds to spare," said Amy Harmon, a graduate student in the Institute for the Environment and Sustainability who is an apprentice to the manager of the Institute for Food farm.
They recently delivered to the pantry about 170 pounds of produce, including broccoli, peppers and spinach.
Bob Ratterman, director of the pantry at 440 W. Withrow St., noted the "humongous" carrots and how all of the locally grown produce disappeared quickly from the shelves.
"There are four words in our name: Oxford Community Choice Pantry, and I like to say that if one's more important than the other, it's community," Ratterman said. "We couldn't survive without the campus and the regular Oxford community because of the money, the food and the volunteer hours."
Miami students and staff began harvesting the first crops from the Institute for Food farm in the summer and have been donating produce to the pantry since then.
The pantry serves about 576 households, whose residents visit at least once a year. Many come more regularly.
About 60-75 Miami students typically volunteer at the pantry, he said.
Some students may be seeking 10 hours of community service credit for a class; others pitch in throughout the school year.
"A lot of them are as regular as clockwork," Ratterman said.
Just this week, members of Circle K International, a student organization dedicated to community, leadership and development, were there helping out.
The pantry's main mission is to provide food to people, "but our second mission is to give them good nutrition and ways to achieve that," Ratterman said.
"We have a number of volunteer shopping assistants, many of whom are Miami nutrition students who can make suggestions about how to prepare" some of the food visitors to the pantry receive, so they can create healthy meals, he added.
Miami raised $429, the equivalent of 66 meals, for Pledge-a-Meal, with all proceeds benefiting the Oxford Community Choice Pantry and the Oxford Homeless Coalition. This year, students could use MUlaa, a declining balance account they can have added to their Miami ID. It is used for nonfood purchases and vending on campus.