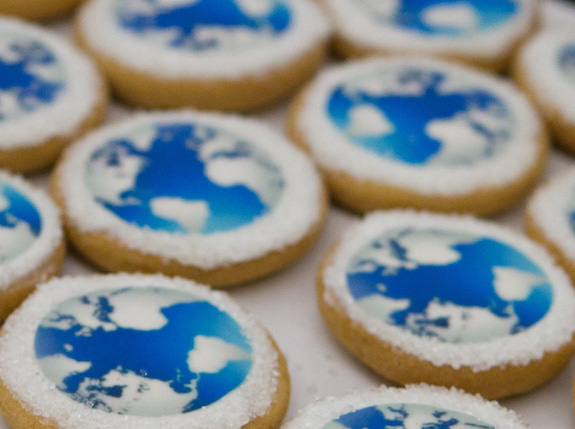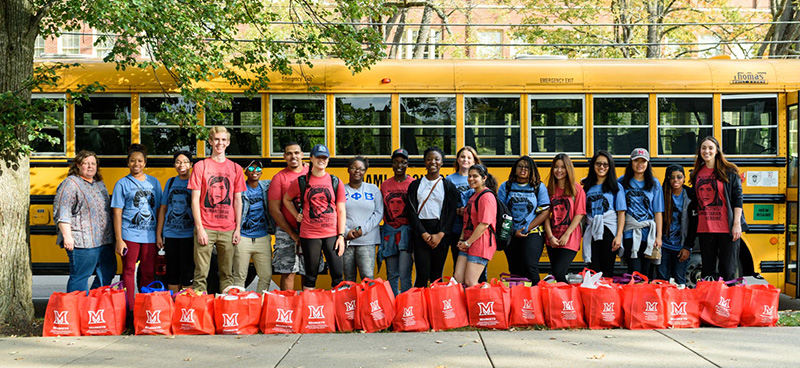 Students donate time for hurricane relief.
Oct 12, 2017
Miamians pitch in with expertise and passion in Hurricane relief efforts
Donations for Texidor Relief Fund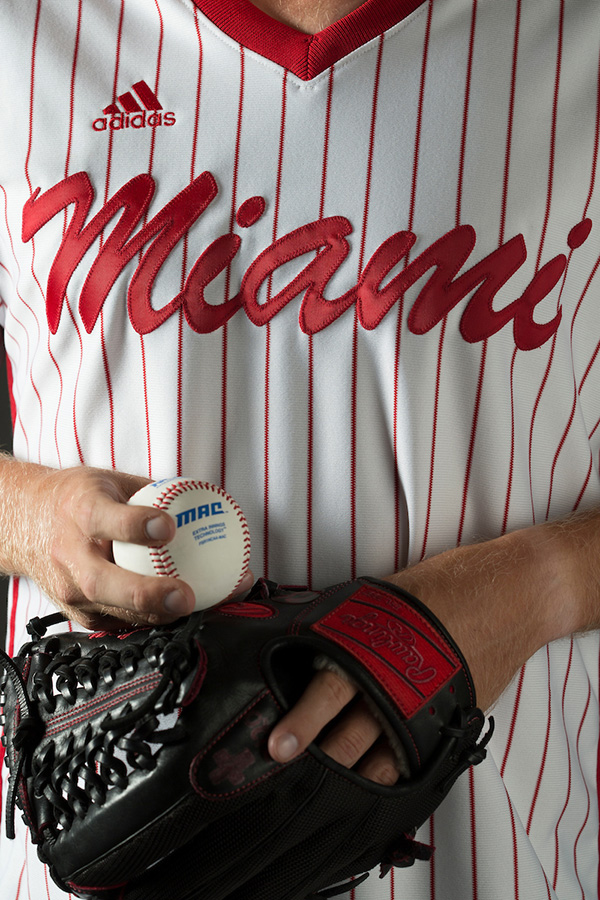 All donations for the Texidor Relief Fund should be sent to the Jay Hayden Baseball Center at 550 E. Withrow Street. NCAA regulations prohibit financial donations, but the fund requests the following items:
Canned goods (and can opener)
Water
Batteries 
Flashlights
Clothing 
Bed sheets
Disposable diapers 
Wipes
First-aid kits
Cookware 
Sanitary goods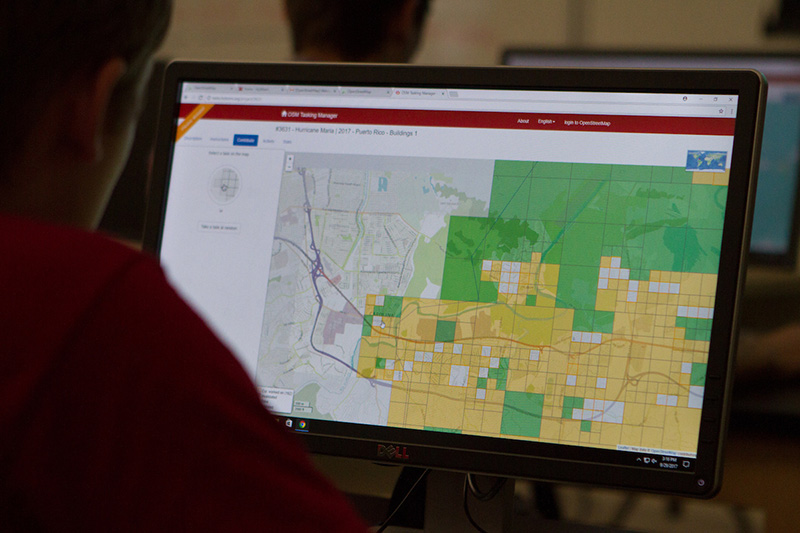 The mapathon drew in 121 volunteers to help with Peurto Rico relief efforts.
By Allison Pierce, university news and communications intern
From basic donations to detailed geospatial mapping, Miami University faculty, staff and students are helping with hurricane relief any way they can.
The baseball team is organizing the Texidor Relief Fund to donate items to Puerto Rican families affected by Hurricane Maria — including the family of its own Puerto Rican teammate Carlos Texidor.
Will Vogelgesang, a sophomore and baseball player who is organizing the relief effort, said "The relief fund has been extremely successful and it has been dumbfounding to see how many people have reached out, both alumni and current students."
He added, "So far donations have filled a room the size of a regulation elevator. There is no ground able to be seen, and this reaches up to six feet in height."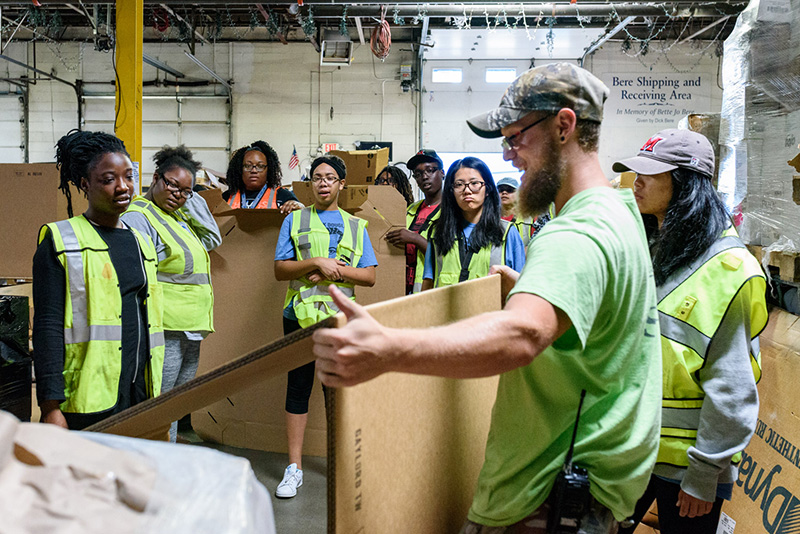 Miami students lend a hand at Matthew 25.
The geography department hosted a map-a-thon Friday, Sept. 29, where 121 volunteers worked on open source mapping projects for the American Red Cross. (See related story online.) Nine faculty and staff from the geography department planned and coordinated the event. (See story online.)
"I was overwhelmed by the immediate and strong interest in the map-a-thon," said Damon Scott, assistant professor of geography. "A number of participants revealed that they had family, friends or colleagues on the island. Several members of the baseball team participated in a gesture of solidarity with their teammate."
Hurricane Maria may be over, but places like Puerto Rico will be affected for a long time, said Scott.
"The aftermath is drawn out and riddled with lots of very consequential decisions that require thoughtful and deliberate attention," Scott explained. "These decisions have economic, political, financial, ecological and social dimensions that require us to engage with."
In addition to these relief efforts, the office of community engagement and service sponsored a hurricane relief trip to Matthew 25 Ministries where students sorted and packaged hurricane relief materials.
The office continues to accept donations at its Hanna House location. See a detailed list of needed items online.