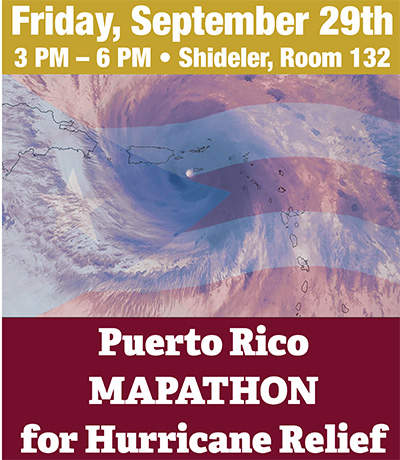 Sep 28, 2017
Miami faculty, students pitch in with geospatial mapping to help Puerto Rico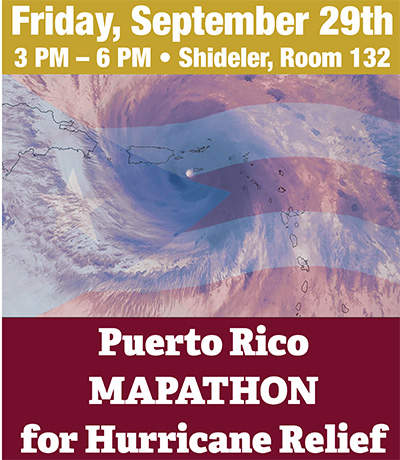 By Carole Johnson, university news and communications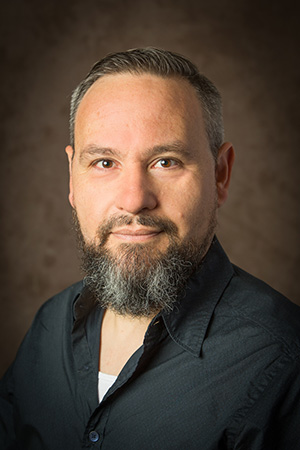 Damon Scott
Damon Scott couldn't ignore the dire stories from his family and friends as they rebuild their lives in the aftermath of Hurricane Maria's impact on Puerto Rico. Using his resources, he found a way to help.
Scott, assistant professor of geography, said the American Red Cross in Puerto Rico is asking volunteers from all over the world to help with mapping projects, and he and his colleagues jumped at the chance.
Miami's department of geography is hosting a Mapathon 3-6 p.m. Friday, Sept. 29, in 132 Shideler Hall in an effort to help with hurricane relief efforts on the ground in Puerto Rico. Student and faculty volunteers will work on open source mapping projects for the Red Cross.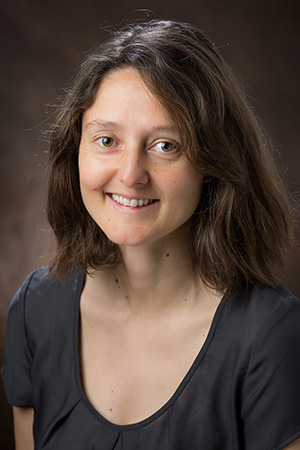 Amelie Davis
Along with Amelie Davis and Jessica McCarty-Kern (both assistant professors), Scott coordinated Friday's Mapathon by reaching out to the campus community. During the event, they will link up via the web with other universities (Michigan Tech and South Alabama) who took up the cause as well.
During the Mapathon, volunteers, using online open source geospatial tools, will trace outlines of buildings onto mapping grids to help those on the ground decipher where buildings once stood. Another project is looking at the damage sustained by hospitals and medical clinics.
No experience is required to volunteer. Faculty members will be on hand to train participants. To volunteer, contact Scott at scottd2@miamioh.edu.
"Hurricane Maria caused a catastrophe within Puerto Rico in its aftermath," Scott said.
His relatives describe their desperate need for clean water and safe food — basic survival items — critical in the short term. Scott also is concerned about long-term issues, such as the failure of the national electricity grid and the now critical need for reinvesting in the public sector infrastructure.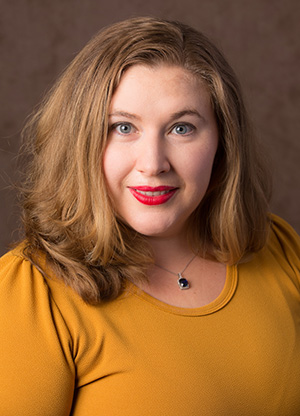 Jessica McCarty-Kern
"Mapping is what we can do now but isn't enough. This is my way to also help raise consciousness of what is happening. It's my way of doing something tangible that is of use."
With McCarty-Kern's experience with geospatial tools, helping efforts in Puerto Rico fits right into her wheel house of expertise. She teaches students how to use these tools and works internationally on many projects tracking the impacts from hurricanes and earthquakes. She, too, has personal connections. A former graduate student of hers from her previous institution is from the area and for days didn't know whether or not her parents were safe.
Davis, who teaches introduction courses in geospatial science and urban planning, specializes in natural resources. She is working through GIS Corps, a non profit organization that brings in GIS experts as volunteers. They are currently partnering with the organization, Direct Relief, to study Maria's effects on the health industry infrastructure in Puerto Rico using GIS software tools. She explained that they look at roads and highways as well to determine the damage, as well as the structural integrity of buildings.
Scott is glad to be able to pull together these experts who can lend their knowledge to help with this cause and to train students using these tools for a higher purpose.