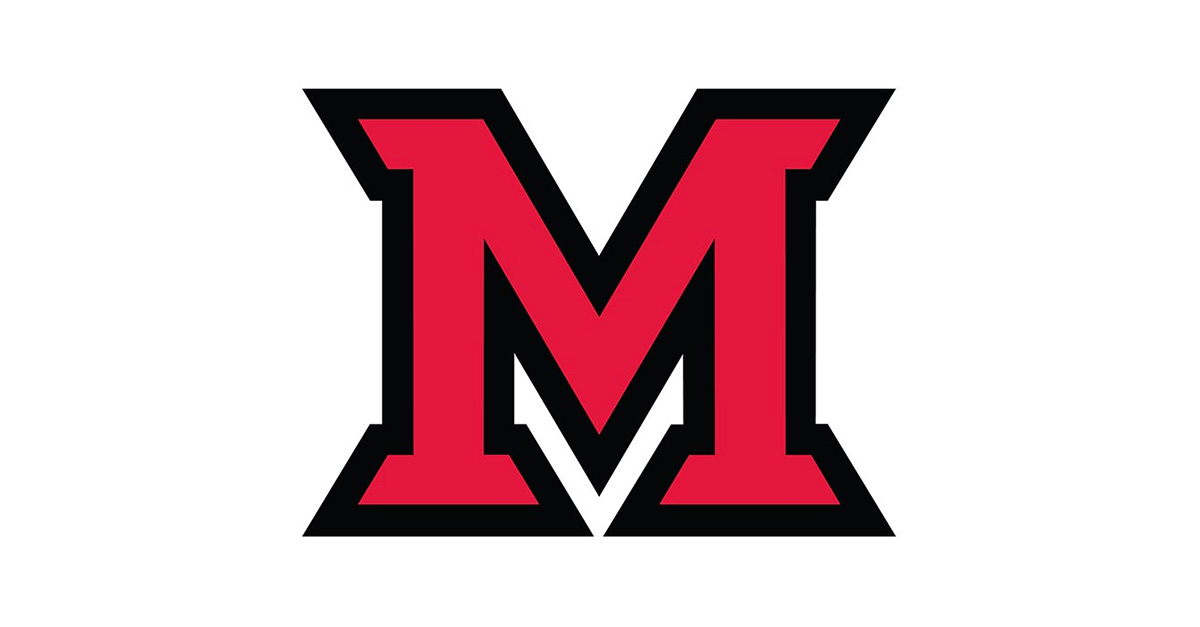 Jan 30, 2014
MFA student Nathan Foley receives NICHE Award
Nathan Foley, a master's of fine arts student in sculpture at Miami University, received the 2014 Student NICHE Award in the category mixed media and miscellaneous media. His work "F-105 Thunderchief" was selected from among nearly 2,000 entries by student and professional craft artists across America and Canada.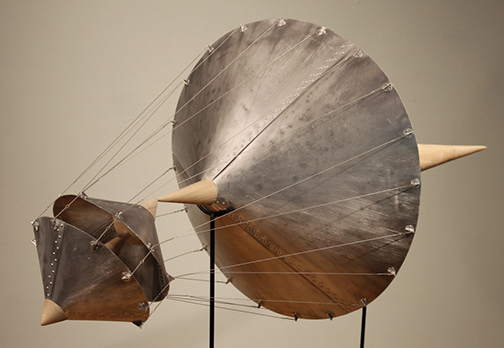 "F-105 Thunderchief" mixed media, by Miami master's of fine arts student Nathan Foley won the 2014 Student NICHE Award for the category mixed and miscellaneous media.
Sponsored by NICHE magazine, the NICHE Awards program began in 1989 to celebrate excellence and innovation in American and Canadian fine craft. Artists are recognized in both professional and student divisions.
A panel of judges is selected by the editors of NICHE magazine, including gallery owners, guild and museum directors, curators, craft industry experts and arts advocates. The top-scoring pieces — five in each category — become NICHE finalists. Out of these five, the highest-scoring piece in each category wins the NICHE award.
The NICHE Awards ceremony takes place each January during the American Made Show. The winners are revealed at the ceremony and each winning artist receives a trophy and a listing in NICHE magazine.
"The NICHE award is a prestigious honor — it represents virtuosity in craft and extends to progressive makers in the U.S. and Canada," said Rod Northcutt, assistant professor of sculpture and Foley's adviser.
"Like other great, but perhaps better known awards (Pulitzers, Oscars, etc.) it is also simply an honor to be a finalist. Mr. Foley's work is clearly sculpture, is conceptual at its core and lives happily in the realm of art," Northcutt said.  "It's so very skillfully made, however, that I am not surprised that the Niche jurors are interested. I am sure that the careful craft, combined with interesting content, really hit them where they live."
Using language from aviation to communicate the mysteries of flight
"Through my insatiable desire to make things with my hands and learn about the aviation industry, I delved deeper into processes of aircraft construction. By spending countless hours working on and talking about aircraft with my father, he passed on to me a strong passion for the field," Foley explained about his work.
Nathan Foley (right) making the rope border of the Great Seal.
"My research of the physics that occur during flight includes the investigation of airflow, air pressure, vapor clouds and sound waves. In my current work, I focus on creating conical aluminum forms integrated with turned wooden spires that are assembled using aircraft construction techniques. This body of work uses language from aviation to communicate the mysteries and phenomena surrounding flight."
He also contributed to Miami's Great Seal, installed in the recently opened Armstrong Student Center. He modified and refinished the stand for the globe within the seal; and he designed the pattern for how the rope surrounding the seal would be laid out and wrapped over a bent steel pipe.
Foley's work will be on display during his MFA thesis exhibition March 31 – April 8 at Hiestand Galleries. The public opening is 4-6 p.m. Friday, April 4.
Written by Susan Meikle, university news and communications, meiklesb@MiamiOH.edu.