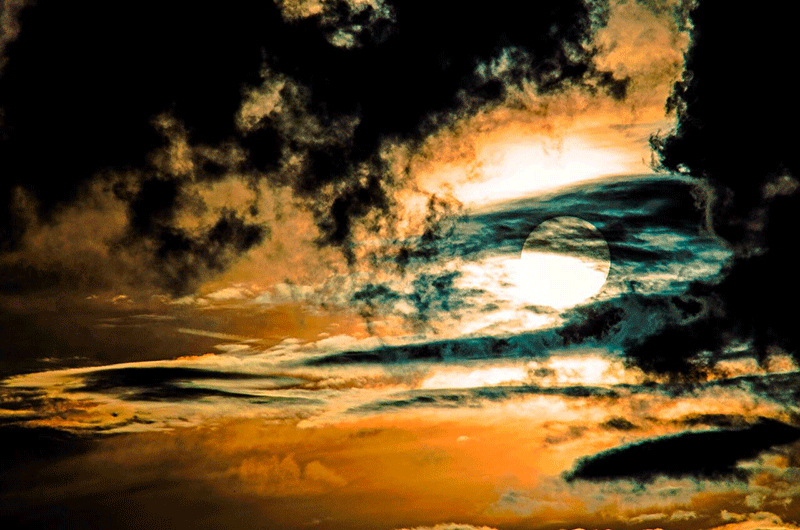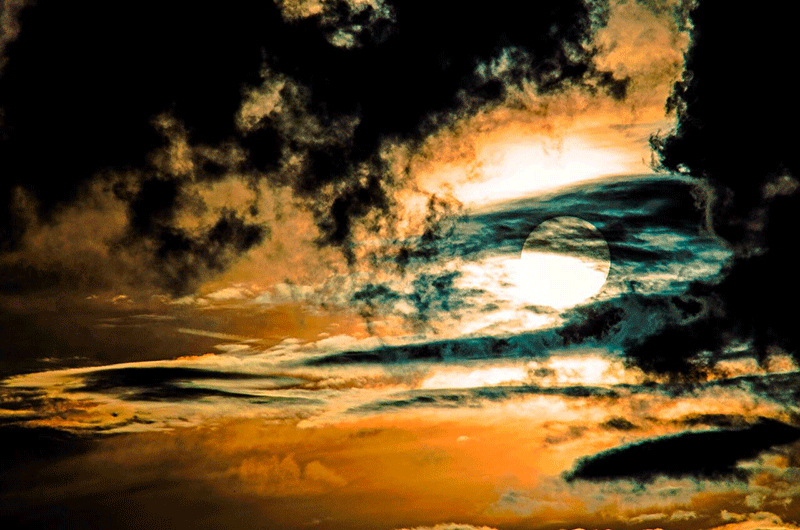 Rodney Coates says stormy skies make the best backdrops for sunset photos.
Photo: "Make It Plain III" by Rodney Coates
Jun 02, 2016
Loan debt and sunsets make meaningful art for professor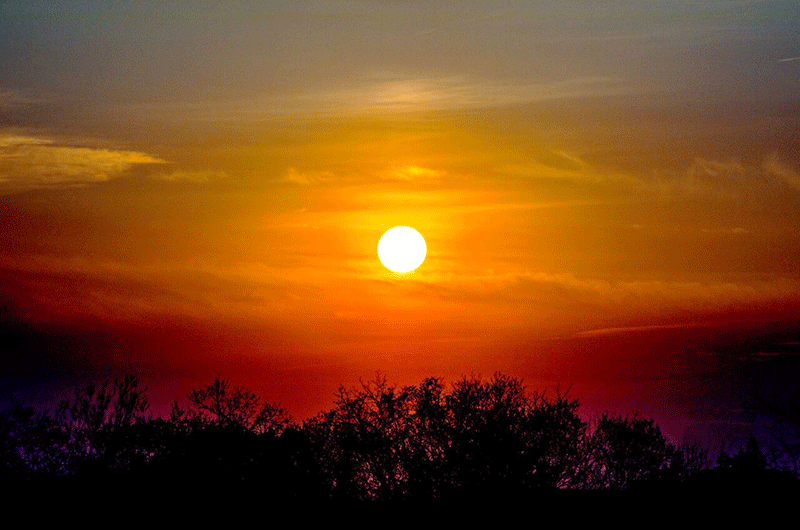 "I Believe" by Rodney Coates.
by Carole Johnson, university news and communications
A $63,000 debt and a desire to capture beauty turned a hobby into meaningful art for Rodney Coates.  
The Miami University professor of global and intercultural studies struggled financially during his undergraduate and post-graduate education. Numerous loans left him with a large debt and a resolve to help the next generation.
Coates, also the director of black world studies, has dedicated his career to young adults at Miami for 26 years and now finds his hobby can also help students.
He creates artistic photographs in his free time. Using his eye, the digital camera and Adobe Photoshop, Coates brings out the natural beauty of sunsets.
With encouragement from Liz Mullenix, dean of the College of Creative Arts, Coates began preparing for a showing.
"I'm always in the business of encouraging artists, whether professional or amateur," she said, impressed by his passion for photography and his dramatic landscapes.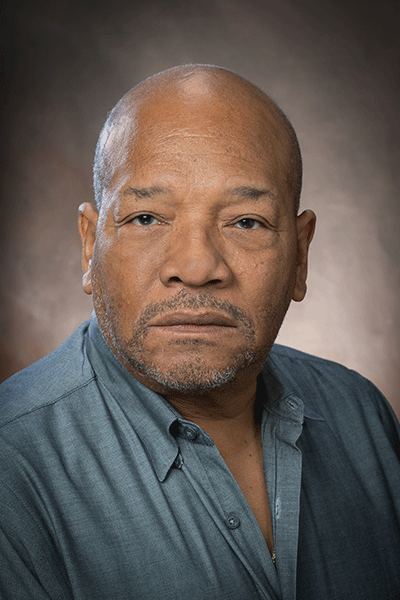 Rodney Coates
A former student then convinced him to collaborate with Miami's advancement team to tie his art to student aid. To date, sales of his exclusive digital photos have generated about $25,000 for Miami's Hope Scholarship. The funds go toward students of underrepresented populations.
Coates recalls that his fascination with photography began as a boy.  His father worked as a photographer, but in the 1940s, his earnings fell short for raising a family with three sons. He gave it up and became the first black police officer in East St. Louis, Illinois.
But his son, Rodney, continued to pursue it as an art form. This pursuit was greatly enhanced three years ago, when Coates purchased a professional digital camera with professional stipends from teaching awards. He received Miami's Global Teaching Award in 2013 from the office of liberal education. In, 2014, he received a University Distinguished Teaching Award.
His creativity kicked in. He took photos of trees, sidewalks — things that he felt connected to, like nature, especially sunsets.
"Sunsets speak to me in interesting ways," he said. "No matter what else is happening: Here is a moment of beauty."
He then started his search for the perfect sunset. The perfect place? His backyard. A December evening sunset caught his attention.
"The sky opened up and God said, 'Look.' I took 200 shots that day," he said.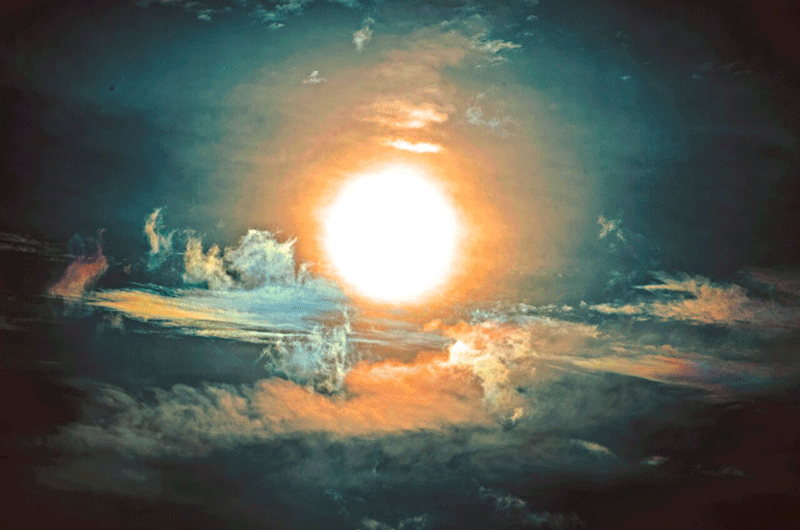 "Speechless" by Rodney Coates
A stormy-sky sunset leaves the best backdrop for optimal photos, Coates says. The dramatic cloud formations and colors give the photographer endless artistic material.
He also enjoys sunrises, but his love for sunsets began during his childhood, looking out over the Mississippi River, watching and wondering.  
Coates said that to him, "Art is when we take whatever is in nature, send it through our filters, and then wonder if people will appreciate it or not." 
An exhibit of photos from his Sunset Series will open during Miami's Alumni Weekend, June 9-12. All sales will go toward the Hope Scholarship. For more information, contact Evan C. Lichtenstein, senior director of development.
For Coates, one debt is paid in full, and his art pays it forward to the next generation.