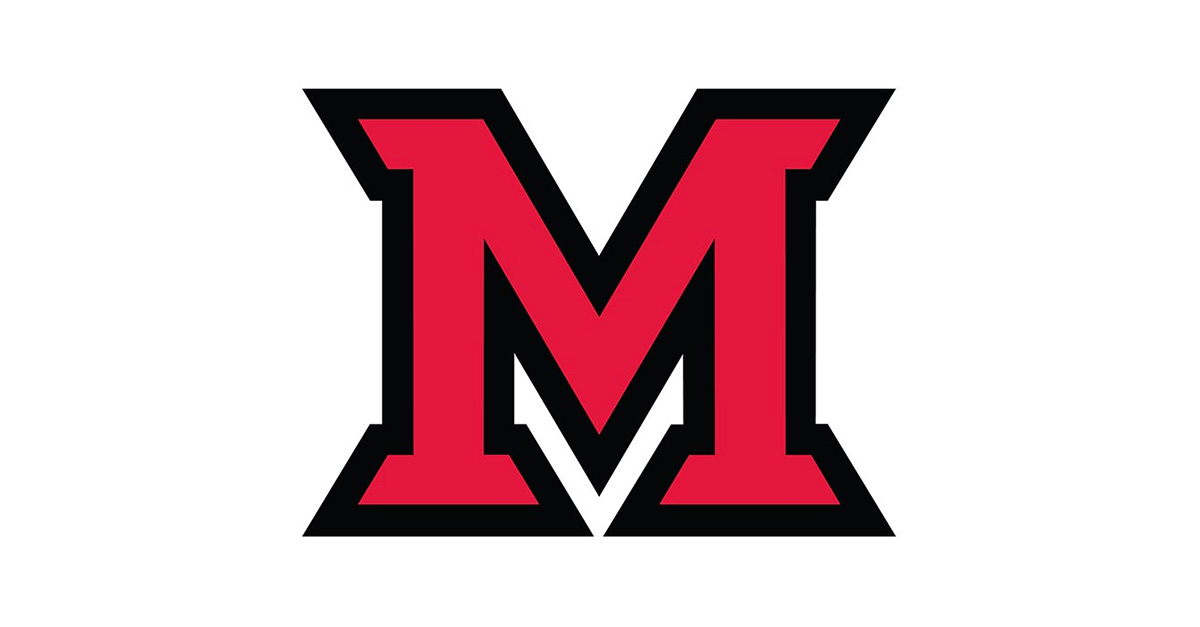 Sep 16, 2014
Distinguished Teaching Awards presented to four faculty
Written by Mekenna Sandstrom, university news and communications intern
Rodney Coates, Sergio Sanabria, Andrew Casper and Alysia Fischer each received the University Distinguished Teaching Award for their excellence.  

The University Distinguished Teaching Award is conferred upon faculty whose achievements unequivocally merit recognition for excellence in teaching. Up to four awards are given annually with up to one award for each rank: full professor; associate professor; assistant professor; and clinical, lecturer, and/or part-time faculty.

Awardees foster critical thinking and engagement of undergraduates along one or more of the following dimensions: (a) learning through inquiry, experimentation and discovery, (b) heightened awareness and appreciation of cultural diversity and the importance of global contexts or (c) active participation in experiential learning and community partnerships.

This year's awardees were recognized at the faculty assembly on Sept 16.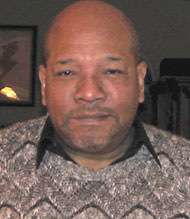 Rodney Coates
Professor - Rodney Coates, black world studies, sociology and gerontology
Since 1990, Rodney Coates has committed to the excellence of teaching through mentorship and serving as an inspiration for many students at Miami University.
He created the Globalization, Social Justice and Human Rights course that is taught simultaneously around the world, with students here electronically paired with partners in other countries.
Coates created and coordinated the Penny Lecture Series, a course that brings in guest speakers who address common themes such as war and remembrance and social justice.
Coates is involved in the Triangulation Program, connecting student-athletes, athletic coaches and Miami faculty. The program is designed to enhance college learning for student-athletes on campus. As a result, all 30 students who participated in 2012 met the minimum 2.0 GPA to maintain their student-athlete status and 15 percent of them made the dean's list.
When Coates challenged some of his students to create a project that would impact a particular community, one of them launched an organization of "brothers helping brothers." The organization was created to strengthen the number of black male students to maintain high GPAs. Today, the organization is known as Gentlemen of Distinguished Character (GDC) and is open to all males attending Miami who aspire to gain academic excellence and maximize their potential. Coates has been the adviser since the group's beginning and has seen more than 60 members advance to attend graduate school.
"Dr. Coates is a highly accomplished teacher-scholar in the best tradition of Miami University," a colleague said.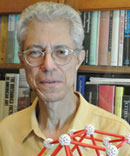 Sergio Sanabria
Associate Professor - Sergio Sanabria, architecture and interior design
Sergio Sanabria not only teaches but also challenges students to explore new ways of design thinking. His tough criticism often puts students to the test of standards and expectations. But at the end of the day, he wants his students to develop strong, personal design philosophies.
Through his time at Miami, Sanabria has taught a Gothic Acrobotics studio. This class challenged students to design by incorporating a historical analysis of Gothic architecture and robotics.
To demonstrate his teaching philosophy, Sanabria invited roboticist Jason Bannister to work with students. The studio learned how to effectively use robotics within a design while showing them how to think as both artists and scientists.
After basics were covered, Sanabria then challenges his class to think about the type of motions his students wanted to create and how they would demonstrate them.
"He has influenced my values, thoughts and beliefs not only as a student but also as a person," a former student said.  "His studio promoted growth in thought and provide me with the confidence to tackle difficult problems. I have learned how to use complexity, motion and details to create rich and meaningful architecture."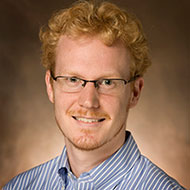 Andrew Casper
Assistant Professor - Andrew Casper, art
Andrew Casper uses the power of innovation to educate his art history students. With his drive and passion for art, Casper promotes the understanding of contexts while encouraging students to think critically about them at the same time.
Using an inverted classroom model, Casper effectively elicits participation and critical thinking from small to large class sizes.
A nominator who sits in on his classes said, "On the first day I attended his class I was literally shocked at the way Dr. Casper was able to elicit participation and critical thinking from a class of approximately 148 students meeting in a 150-seat lecture hall."
Casper values the opinions and thoughts of his students and finds them to be an important part of the educational experience in art history.
A nominator said, "Casper claimed, 'Not a day goes by when a student doesn't point out something I hadn't thought of; learning in my classroom is a collaborative endeavor'."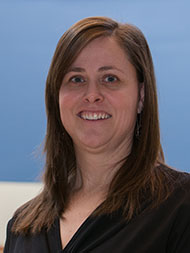 Alysia Fischer
Lecturer - Alysia Fischer, Center for American and World Cultures
Alysia Fischer is not simply a lecturer; she's what one nominator calls "a jewel in the Miami Plan crown."
Fischer has been a part of the Miami community since 2002. She has worked with the Center for American and World Cultures, the School for Interdisciplinary Studies-Western College Program and the department of anthropology.
She is known for her ability to effectively teach students through difficult courses, often confronting topics such as race, class, gender, sexual orientation, ethnicity, disabilities and religious differences in her classes.
More notably, Fischer worked to create a course on the Miami Tribe culture and history in partnership with the Myaamia Center. Prior to the course's development, she collaborated and cross-culturally negotiated with tribal members to serve their needs and interests while also tending to the academic needs of the university. As a result, Fischer was appointed as an affiliate of the Myaamia Center.  
Fischer's teaching accomplishments have also earned her a teaching commendation from CELTUA and the Outstanding Female Faculty award from Alpha Kappa Alpha sorority.
A student said, "Dr. Fischer is amazing. Her knowledge on every subject matter that she addresses is complete and nonbiased. She creates a fun and active learning environment. I look forward to coming to this class. By far my favorite. Dr. Fischer set the context for that.
"She provides real and authentic opportunities for all."