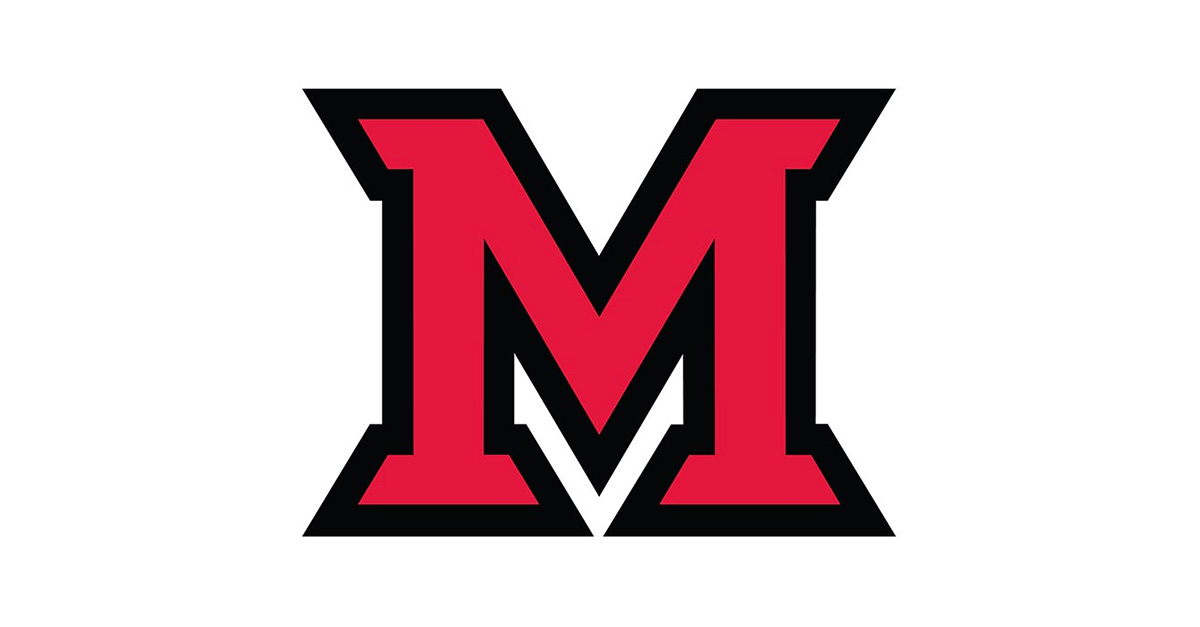 Nov 03, 2016
Universitywide effort pushes Miami to highest retention level in 25 years
By Claire Wagner, university news and communications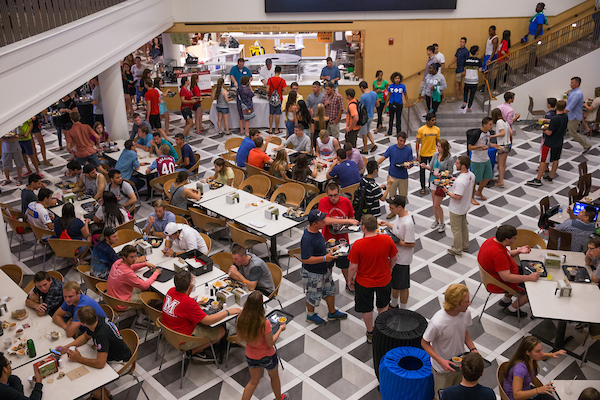 First-year students enjoy food and entertainment at Armstrong Palooza during Welcome Week 2015.
Intentional moves Miami has made in recent years contributed to a 92 percent retention rate of first-year students from fall 2015 to fall 2016 – an increase of 1.5 percent over last year and the highest retention rate the university has realized in 25 years.
Among other actions, Miami enhanced academic advising, increased support and programming for underserved students, strengthened students' sense of belonging and began career preparation in the first year.
Rates are high for all student groups: 90 percent of underrepresented first-year students returned for their second year and 93.2 percent of international students returned.
Although improved advising and enhanced outreach and programming for new students began several years ago, a universitywide Student Success Committee including deans, associate vice presidents, vice presidents, and the provost in 2014 began to identify demographics and chief factors that lead to student attrition.
Since that time, the committee has actively worked across the university to identify support and coordinate outreach efforts to improve student success for students who are most likely at risk for attrition. Key populations include first-generation students, low-income students, and students who have low midterm grades or a 2.2 or lower GPA at the end of their first semester.
"Miami has always had very high retention and graduation rates," said Michael Kabbaz, vice president for Enrollment Management and Student Success and co-chair of the Student Success Committee. "High quality students, faculty who are engaged in the classroom, and immersive co-curricular experiences are significant factors. But we are focused on doing even better. The campus is fully engaged in taking a nationally recognized undergraduate education and making it even better."
Specific programs
Miami's First Year Experience course UNV101 (I Am Miami), launched in fall 2014. Led by faculty and staff from the entire campus community, the one credit hour transition course presents students with the opportunity to explore and learn about topics and resources closely linked to their likelihood of success. More than 400 Miami first-year students took UNV101 in fall 2014; 2,000 students took it in 2015. Survey data show the course was successful in promoting its learning objectives.
Miami's updated academic advising model places all academic advising with faculty advisers or professional, divisional advisers. This change was a joint effort among the divisions of Academic Affairs, Enrollment Management and Student Success, and Student Affairs and involved significant participation from the Undergraduate Academic Advising Council (UAAC). Previously, first-year students transitioned advisers after their first semester.
With the goal of increasing student persistence to graduation, Miami's Student Success Center helps students untangle and resolve complex problems, provides assistance with navigating university policies and procedures, and has staff dedicated to supporting many groups including veterans, commuters, transfer students and many other underserved groups.
Miami's Student Affairs division has increased efforts to support the transition to college, expanded learning support and tutoring, increased support for GLBTQ students and students of color, increased education and programming about health and wellness topics (including efforts to reduce high risk alcohol use and increase safety) and provided more community service and leadership opportunities to help students connect their interests with co-curricular activities. The division also developed new tools and programs to help students with early career exploration and the ability to translate curricular and co-curricular experiences into transferable skills.
Miami's student financial services has taken significant steps to ease financial stress for students:
In partnership with the university, implemented Miami's Tuition Promise, a four-year guaranteed tuition plan.
Increased need-based scholarships for undergraduate Ohio students.
Began the proactive review of student account balances to provide micro-grants and timely assistance to students with financial need.