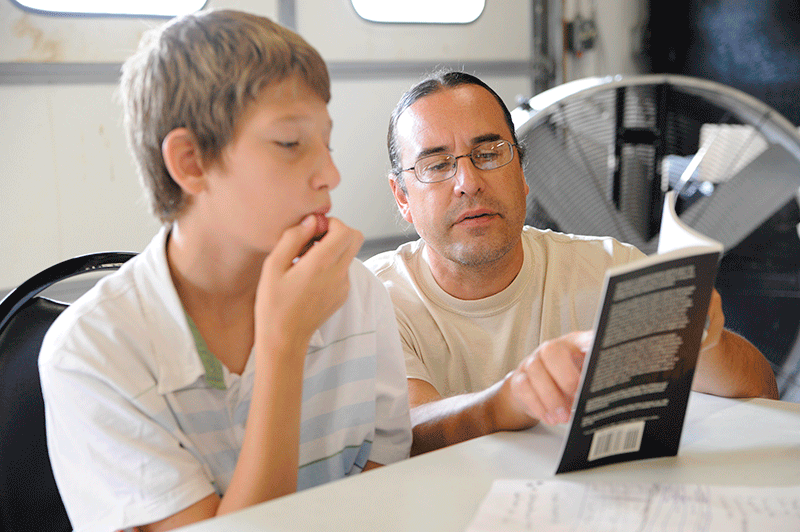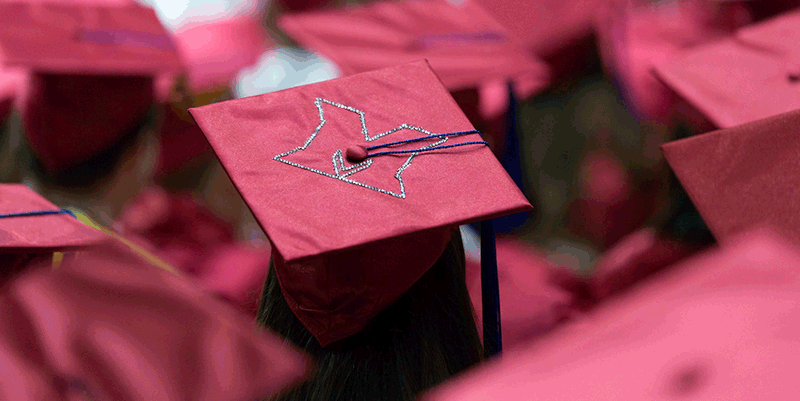 96.3 percent of last year's Miami Oxford graduates were employed or continuing their education by fall 2016.
May 03, 2017
Outlook promising for 2017 Miami graduates; four years of surveys show Miami grads stay in high demand
by Carole Johnson, university news and communications
Miami University will award 3,949 degrees Saturday, May 13, during a commencement ceremony that celebrates achievements and looks to the future.
Miami's 2017 graduates have reason to be excited about their possibilities:
96.3 percent of last year's Miami Oxford graduates were employed or continuing their education by fall 2016. About 89 percent of employed Oxford campus alumni were working in a position that requires a bachelor's degree or higher.
Their median annual salary range was $50,000 to $59,999. More than 55 percent had two or more job offers and more than 10 percent had four or more job offers.
Among bachelor's degree recipients from the College of Liberal Arts and Applied Science at Miami's Regionals, 94.8 percent were employed or enrolled in school, with 82 percent of employed alumni working in a position that requires a college degree.
More than half of last year's graduates found employment in Ohio, joining 96,700 other Miami alumni living and working in the state.

Daryl Baldwin is a leader in Native American language and cultural revitalization. Read more about Baldwin online.
Miami's MacArthur Fellow to speak
Miami's own 2016 MacArthur Fellow Daryl Baldwin will address the 2017 graduates during the 1:30 p.m. May 13 ceremony at Yager Stadium.
Baldwin, who also is an adjunct assistant professor in educational leadership, in September was awarded a "genius grant" as one of the 2016 MacArthur Fellows. He was among 23 people selected by the John D. and Catherine T. MacArthur Foundation.
Baldwin, a linguist and cultural preservationist, is leading a revival of the cultural heritage and language of the Miami (Myaamia) Nation, of which he is a citizen.
The class of 2017 includes six members of the Myaamia Nation. This makes a total of 70 who earned a Miami degree since 1991 when the first three students came to campus on a Heritage Award. The award provides tuition waivers to members of the Myaamia Nation.
Degrees to be awarded
Miami President Greg Crawford will preside over the ceremony. Degrees to be awarded include 67 certificates, 109 associates, 3,463 bachelor's, 294 master's and 16 doctorates.
Details of the ceremony can be found online. Commencement is held rain or shine. Information on the status of the ceremony in case of severe weather can be found at www.miamioh.edu/ or at 88.5 FM and 91.7 FM.
Please share the experience at #MiamiOHgrad. The ceremony also will be available online through a webcast.
University divisions also will hold recognition ceremonies May 13 and 14.
Saturday, May 13
Sunday, May 14