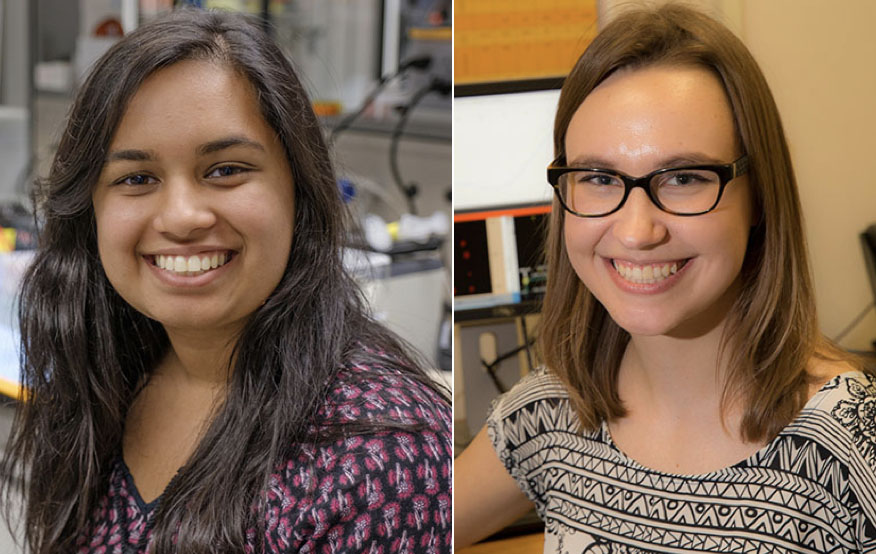 Jun 29, 2017
Avnika Bali, Jana Cable named Astronaut Scholars
Written by Susan Meikle, university news and communications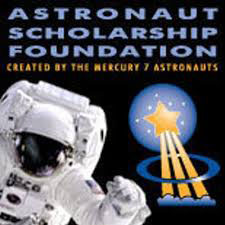 Avnika Bali, a senior biochemistry and biological physics double major from Oxford, and Jana Cable, a senior microbiology major from Bowling Green, have been awarded Astronaut Scholarships from the Astronaut Scholarship Foundation (ASF).
They are two of 45 students nationwide to be selected for the scholarship, worth up to $10,000, for the 2017-2018 academic year. 
The Astronaut Scholarship is among the most significant merit-based scholarships awarded to undergraduate science, technology, engineering and math (STEM) college students.
Created by the Mercury 7 Astronauts, the ASF "exists to help the United States retain its position of leadership in innovation by encouraging students to pursue advanced educations and careers in the STEM fields."
This year, Miami's office of the provost partnered with the foundation to provide matching scholarship funds that allow a second scholar to be named, according to Paul Uryama, Miami's ASF liaison and associate professor of physics.
As part of the scholarship award, Astronaut Scholars are invited to participate in ASF mentorship and career development programs.
Bali and Cable are both involved in undergraduate research.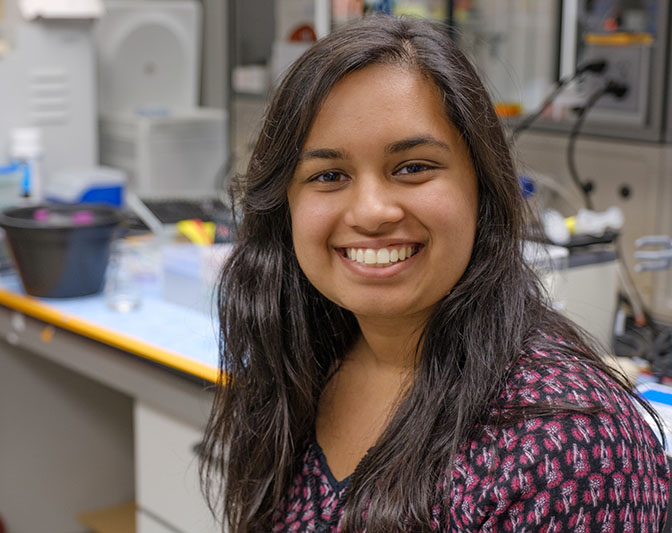 Bali has been conducting research with Gary Lorigan, professor of chemistry and biochemistry, since the summer after she graduated from high school.
Bali's project involves using EPR spectroscopy to characterize the structure of a new membrane-mimetic (a simplified version of complicated membrane proteins) to verify its usefulness as a model for studying membrane proteins. 
"She works very hard in the lab and is independent," Lorigan said. "She has the ability to be an outstanding scientist."
Bali is a co-author on two journal publications and is a lead author on a paper in preparation for submission to a journal.
She has presented her research in poster presentations at two national meetings, the Biophysical Society meeting and the American Chemical Society meeting.
This summer she is attending the Neurobiology Summer Research program at the University of Wisconsin-Madison, conducting research in the area of biophysics applications in neurobiology.
Bali, a member of the university honors program and a three-year member of the Honors Student Advisory Board, was named a Goldwater Scholar Honorable Mention in 2016 and 2017.
She plans to pursue a doctorate in biochemistry or biophysics.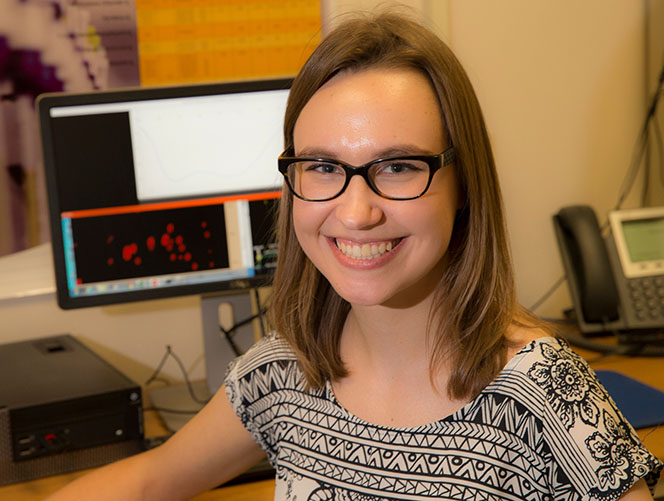 Cable has been conducting research with faculty mentor Natosha Finley, assistant professor of microbiology, since the beginning of her sophomore year. "Jana came into the lab as a highly motivated student with the intellect and drive necessary to take ownership of her research project," Finley said.
Cable is studying myosin binding protein-C, a protein involved in regulating muscle contraction in cardiac and skeletal tissues.
She has presented her research in a poster presentation at an American Chemical Society regional meeting, and her work has contributed to a manuscript submitted for publication.
Cable is a member of the university honors program and is the incoming president of Miami's chapter of Habitat for Humanity.
She was awarded a highly competitive summer research internship at the Max Planck Research Institute of Colloids and Interfaces in Potsdam, Germany.

She was also named a 2017 Goldwater Scholar, one of two students from Miami and 252 students nationwide to receive the scholarship, the premier undergraduate award of its type in the fields of mathematics, natural science and engineering.
After graduation, she plans to pursue a doctorate in virology or biochemistry. 
Astronaut Scholars
Astronaut Scholarship recipients are engineering, natural or applied science or mathematics students who have intentions to pursue research or advance their field upon completion of their final degrees. Scholarships are presented to top students who have shown initiative, creativity and excellence in their chosen field, according to ASF. 
Astronaut Scholars must be nominated by a faculty member, be entering their junior or senior year at one of the 35 schools the foundation supports and demonstrate excellence in research and academics.

A member of the Astronaut Hall of Fame will visit campus during fall semester to give a public lecture and to recognize Bali's and Cable's achievements.