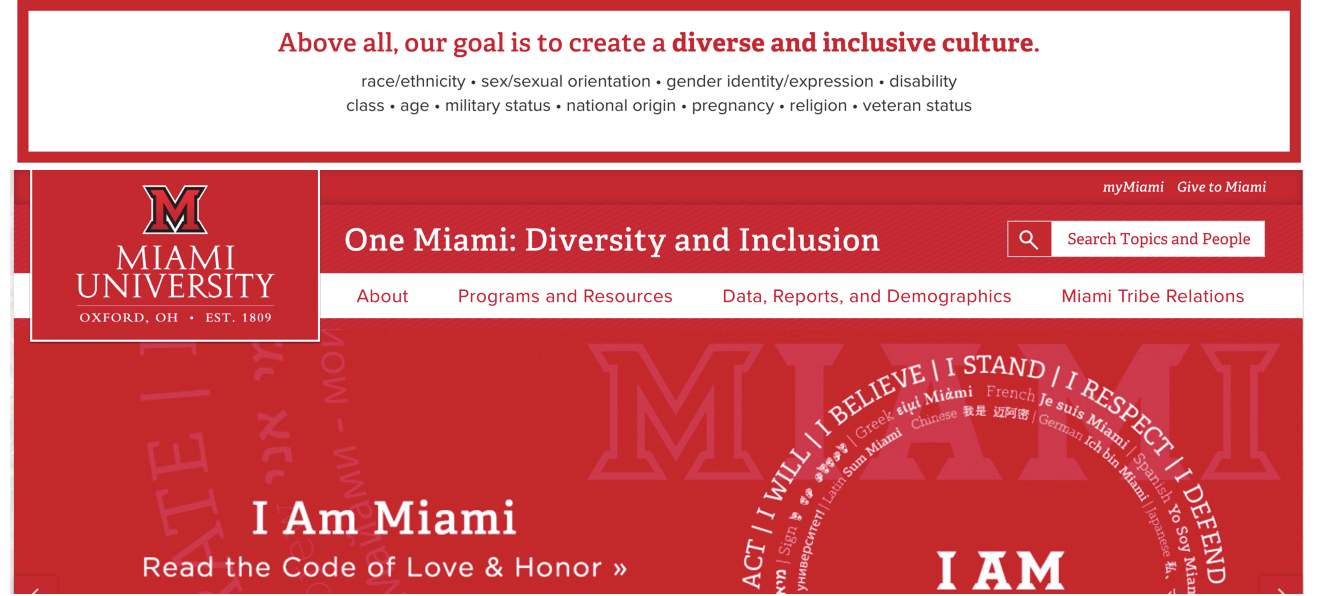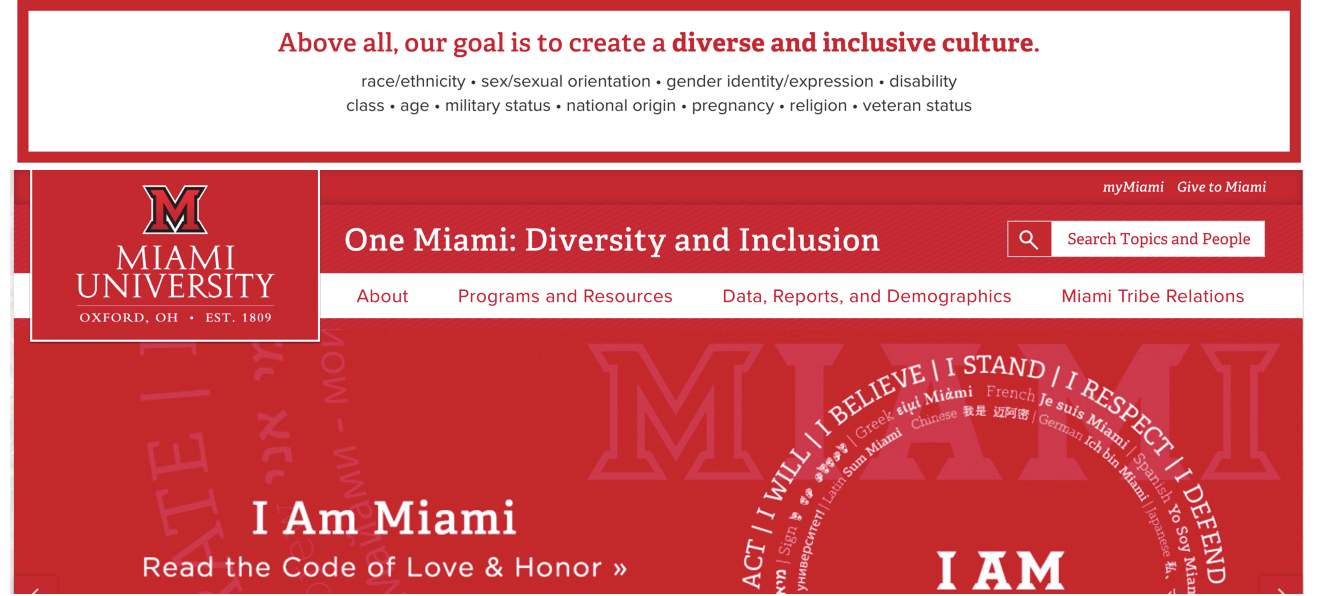 Take a look at the new diversity and inclusion website
Aug 17, 2017
New diversity and inclusion website to serve as virtual hub
What constitutes diversity?
We view diversity holistically, understanding that the definition is constantly evolving. Our definition of diversity includes but is not limited to race, ethnicity, color, nationality, sex, sexual orientation, gender identity and expression, class, religion, disability, age, military status, visa status, economic status, geographic location, and language/linguistic ability. Diverse and well-reasoned ideas, approaches, and experiences are also essential parts of inclusion and equity. —
From Diversity and Inclusion website
.
One Miami: Many Voices
By Carole Johnson, university news and communications
A new diversity and inclusion website showcases Miami University community members working together to create an inclusive culture.
Launched this week, the website collects information about and encourages the sharing of diverse and inclusive best practices and research.
"Think of the new website as a virtual hub where students, faculty, staff and community members can gather to learn, discuss, create, share and care: All things that make One Miami: Many Voices," said Ron Scott, associate vice president for institutional diversity.
"As Miamians, we are responsible for creating a culture that honors each other and through shared learning, encourages ingenuity, entrepreneurship and creativity," Scott said.  
The website contributes to a larger, significant university goal.
"We are working to make inclusive excellence – the recognition that our future success depends on how we welcome, foster and value a rich diversity of faculty, students, staff and alumni – part of our institutional DNA," President Greg Crawford said.
The new website features data, events, news, the Strategic Diversity Plan, and actions Miami is committed to take to achieve an inclusive environment. The website content is evolving and new content is welcome. 
Contact Ron Scott through email, scottrb@miamioh.edu.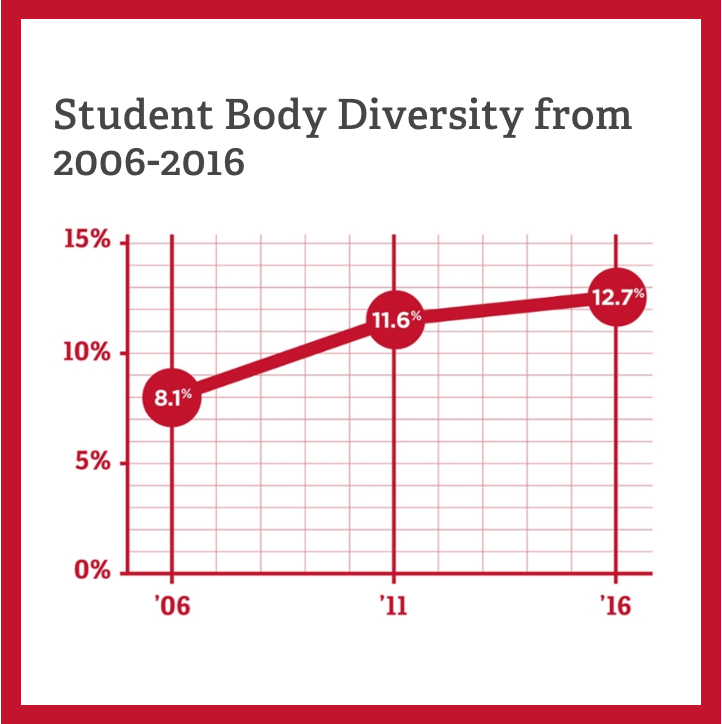 These are among stories highlighted there:
This summer, Miami joined a growing national coalition pledging to advance diversity and inclusion in the workplace - CEO Action for Diversity & Inclusion
Researchers at the Myaamia Center, including Miami's own MacArthur Fellow Daryl Baldwin, work to revitalize the Myaamia language.
Students in disabilities studies and Inclusive University Program participants not only learn how to thrive in the world, they learn how to actively transform it. Read about the all-inclusive classroom they created.
The Scripps Gerontology Center's Opening Minds through Art program taps into the creativity of people with dementia.
Western campus' historical involvement with Freedom Summer 1964 provides a unique perspective into racial inequities and what it takes to advocate for change.
Follow @MiamiOHNews on Twitter.