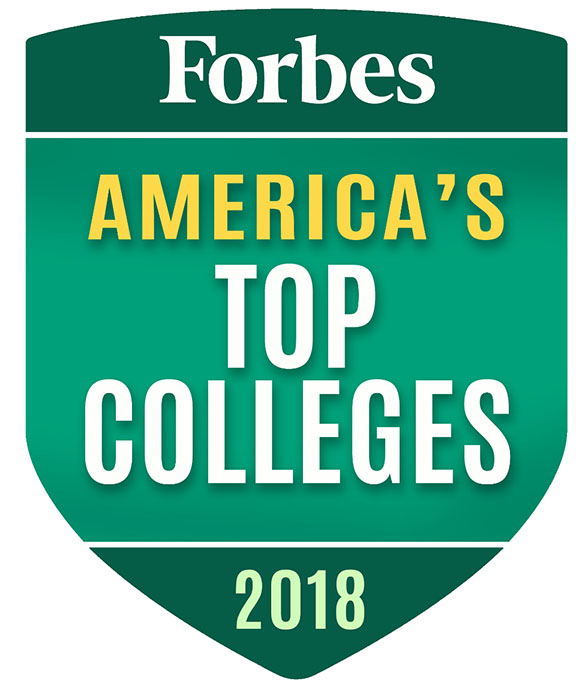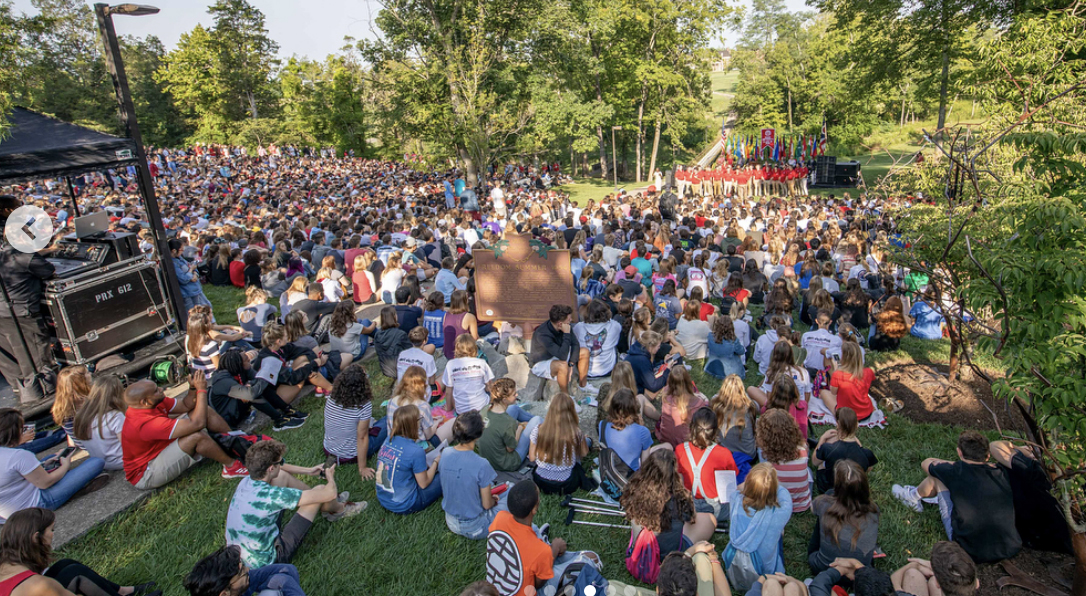 Miami University's 2018 convocation Aug. 24 featured author Wil Haygood (Miami '76) and the exclusive global debut of his new book Tigerland 1968-1969: A City Divided, a Nation Torn Apart, and a Magical Season of Healing (photo by Ricardo Trevino)
Aug 24, 2018
Forbes ranks Miami among Top 50 Public Colleges in America
Top Colleges list measures how colleges steer students in their life after graduation
By Susan Meikle, university news and communications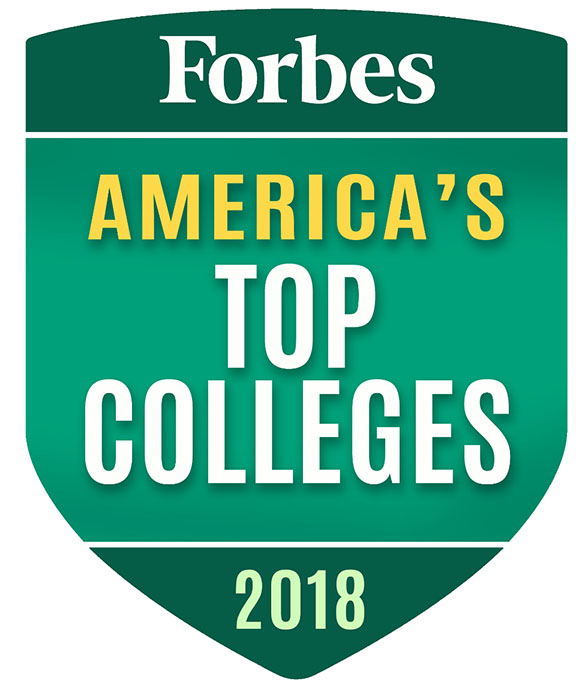 Miami University is one of the Top 50 Public Colleges in America, according to Forbes' latest rankings. In Forbes' newly released 11th annual ranking of America's Top Colleges, Miami placed No. 45 among public universities nationally. 
Among the 650 private and public schools ranked nationally, Miami placed No. 159, up from No. 170 last year.
In Ohio, Miami is ranked No. 2 among public schools.
The Forbes list of America's Top Colleges focuses on the direct benefits schools provide their graduates.
 "Especially at a time when Americans owe more than $1 trillion in student loan debt, we believe it's important to value 'outputs' rather than 'inputs,'" the editors said.
The Forbes Top Colleges rankings look at alumni salaries, debt after graduation, retention and graduation rates and signs of individual success including academic and career accolades.
Earlier this year, Forbes 2018 Best Value Colleges list ranked Miami No. 120 among the list of 300 private and public institutions. 
America's Top Colleges rankings weigh:
Alumni Salary
(20 percent of ranking score; from PayScale and College Scorecard)
Miami is the No. 1 public university in Ohio for return on investment, according to PayScale Inc. 
The Princeton Review recognized Miami in its 2018 "Colleges That Pay You Back: The 200 Schools That Give You the Most Bang for Your Tuition Buck"
Debt load upon graduation
(20 percent of score; from College Scorecard)
Student Experience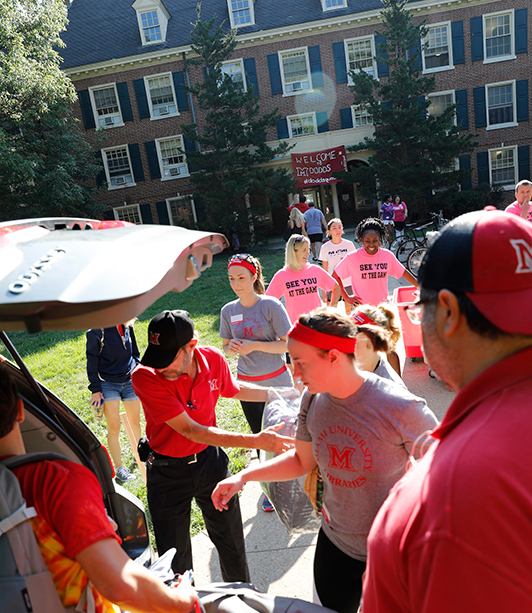 Move-in day for first-year students, class of 2022 (photo by Scott Kissell).
(20 percent of score; 15 percent based on first-year-to-sophomore retention rates)
Miami's first-to-second-year retention rate of 90.9 percent (fall 2017) is one of the best in the nation for students returning for their second year. 
American Leaders List
(15 percent of score; Forbes-created list includes alumni named to the Forbes 30 Under 30, the Forbes 400, and other lists; current leaders in public service; major awards such as Pulitzer Prize)
Academic Success
(12.5 percent of score; the number of national academic awards won by alumni and the NSF Survey of Earned Doctorates)
Graduation Rate
(12.5 percent of score)
Miami's graduation rates are consistently among the highest nationally.
Miami's 66 percent four-year graduation rate is first among public universities in Ohio. 79 percent of Miami students graduate within six years.