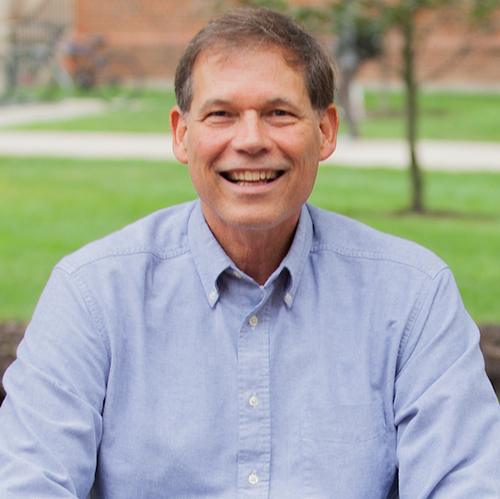 Nov 27, 2018
John Bailer named 2018 AAAS Fellow
By Susan Meikle, university news and communications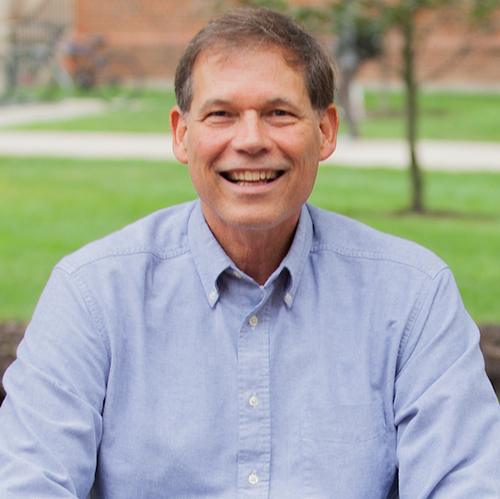 John Bailer (photo by Scott Kissell)
A. John Bailer, University Distinguished Professor and chair of statistics, has been named a Fellow of the American Association for the Advancement of Science (AAAS).
Election as a Fellow is an honor bestowed upon AAAS members by their peers.
This year 416 members have been awarded this honor because of their scientifically or socially distinguished efforts to advance science or its applications.
Bailer was elected fellow for distinguished contributions to risk assessment methods for environmental and occupational hazards, science outreach and outstanding service to the statistics profession.
He is the seventh scientist at Miami to be named AAAS Fellow.
An internationally known biostatistician, Bailer is president-elect of the International Statistical Institute. The institute has about 4,000 elected members from government, academic and the private sector.
Bailer's work has influenced policy decisions and directions at the national level, particularly in the area of risk assessment. 
His research spans many fields, from toxicology and ecology to gerontology, genetics and engineering.

His research in toxicology has led to changes in the American and European Union approach to environmental risk assessment. His collaborative work in gerontology was used to develop a new sampling model for assessing resident satisfaction with nursing homes. 
He has researched collaboratively and lectured "virtually around the globe," say his colleagues.
Bailer has "the true gift of being able to make statistics understandable, exciting and applicable," said his students.
He was recently honored for his teaching with Miami's 2018 E. Phillip Knox Distinguished Teaching Award. Last month he was honored at the Greater Cincinnati Collegiate Connection's annual Celebration of Teaching.
Bailer is creator and co-host of Stats+Stories, a podcast with featured guests and a moderator chatting about the "statistics behind the stories and the stories behind the statistics."
With the goal of creating a more statistically literate populace, Stats+Stories has gained national attention. The American Statistical Association became a co-sponsor of Stats+Stories in January 2017.
Bailer joined Miami in 1988. He is a Scripps Research Fellow, a faculty affiliate in the Statistical Consulting Center, an affiliate member in the departments of biology and of sociology and gerontology, and affiliate of the Institute for the Environment and Sustainability.
This year's AAAS Fellows will be formally announced in the AAAS News & Notes section of the journal Science on Nov. 29.
New Fellows will be recognized in a ceremony Feb. 16 during the 2019 AAAS Annual Meeting in Washington, D.C.
Miami's other AAAS Fellows are:
Stacey Lowery Bretz, University Distinguished Professor of Chemistry and Biochemistry, 2010.
William McGrew, former professor of anthropology and zoology, 2005.
Rick Lee, University Distinguished Professor of Biology, 1999.
Gary Barrett, former Distinguished Professor of Ecology, 1990.
Hardy Eshbaugh, professor emeritus of botany, 1990.
Stephen Berry, professor emeritus of psychology, 1986.