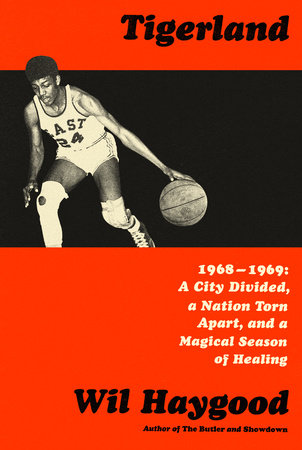 Aug 08, 2019
Wil Haygood receives Ohioana Award for "Tigerland"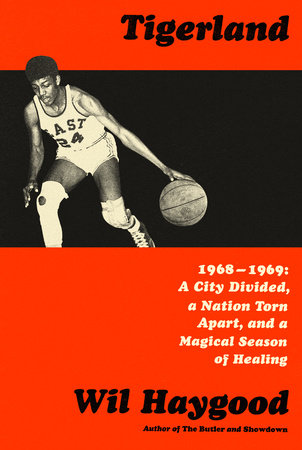 The book tells the story of two high school sports teams in Columbus during the 1968-1969 school year.
By Ryan McSheffrey, university news and communications intern
Miami University's Wil Haygood will receive the 2019 Ohioana Award for best book about Ohio or an Ohioan this fall.

His 2018 book Tigerland: 1968-1969, A City Divided, a Nation Torn Apart, and a Magical Season of Healing, was given the nod by a jury made up of six librarians from around Ohio.

This is Haygood's third Ohioana award; his 2016 book Showdown: Thurgood Marshall and the Supreme Court Nomination That Changed America, and 1998 familial memoir The Haygoods of Columbus won the Ohioana for best nonfiction work.

"To win this award on the half-century milestone of the East High athletic teams I wrote about, for a book that is so dear to me, is very special," said Haygood, a 1976 alumnus and Distinguished Professor in Miami's department of media, journalism and film.

"I refused to let this story stay hidden. I wanted to bring these basketball and baseball players out into the open air. There are so many stories off the beaten 'mainstream' path that readers don't get to read about."
According to Haygood, the book's underlying themes are evergreen.

"There are hopeful lessons between the pages of Tigerland," he said.

Wil Haygood
Award-winning author
Haygood's Tigerland was Miami's summer reading book in 2018, making its publication debut.

A former writer for The Boston Globe and The Washington Post, Haygood penned the story "A Butler Well Served by this Election" for The Post. The article became the basis for the award-winning 2013 film "The Butler" and for Haygood's New York Times' best-selling book of the same name. The Butler was translated into a dozen foreign languages.

Haygood also is an award-winning biographer of Thurgood Marshall, Sammy Davis Jr., Adam Clayton Powell and others.

The Ohioana Awards, first given in the 1942, are the second oldest state literary prizes in the nation. The 2019 Ohioana Book Awards will be presented at the Ohio Statehouse in Columbus on Thursday, Oct. 17.