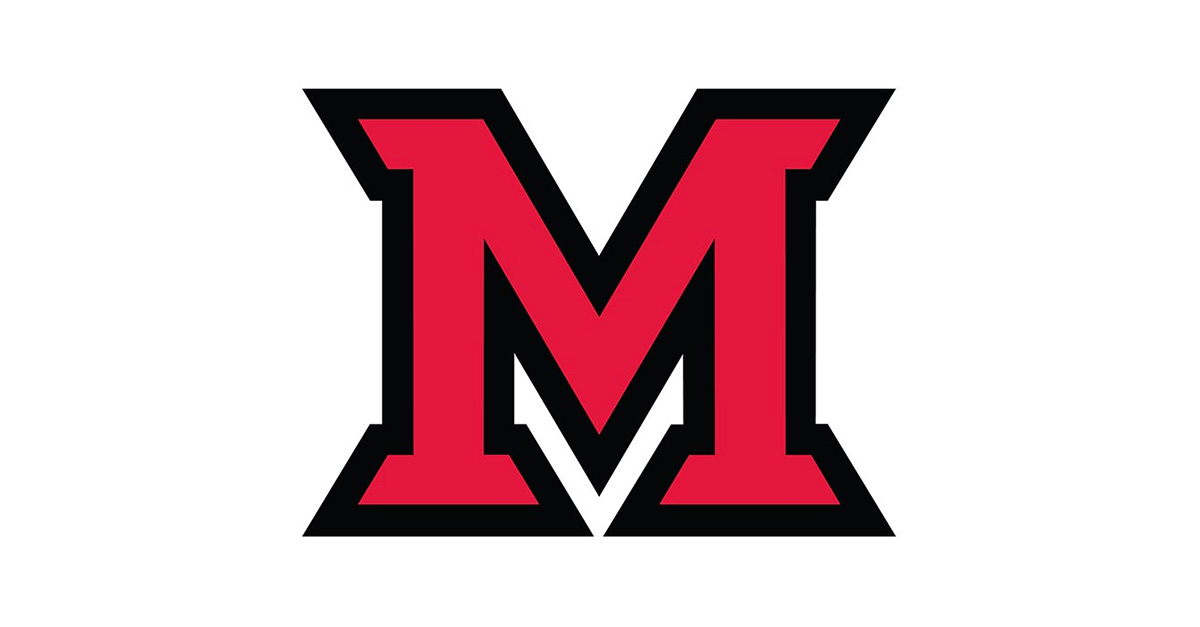 Dec 13, 2019
Miami efficiency measures generate savings and revenue
Miami University has generated $130 million in savings and direct expenditures that benefit students during the past three years, nearly double its goal, according to a state-mandated efficiency report presented to Miami's board of trustees Friday. That includes $26 million last year in new student scholarships.
The report, first required by Ohio officials three years ago, also says Miami has generated $54 million in efficiency savings and $38 million in new revenue during that same three-year period ending June 30, 2019.
Examples include:
New revenue generation: Partnerships with Mercy Health to provide health care services to Miami Athletics and IMG for marketing rights for Miami Athletics generated nearly $1.6 million combined in 2018-2019.
Efficiency: The geothermal plant constructed by Miami in 2015 has reduced the cost of energy production 11% since 2017, saving nearly $75,000 a year.
Reducing the cost of college: Initiatives to provide alternatives to traditional textbooks produced student savings of more than $644,000 in 2018-2019.
Board chair David Budig said the fast-changing higher education landscape requires Miami to be efficient and nimble.
"Universities, if they are going to continue to serve the needs of students and succeed in the future, must adapt, restructure, refocus and reallocate to shift from meeting yesterday's needs to facilitating today's and tomorrow's opportunities," Budig said.
In other actions, trustees approved a plan to temporarily move Miami's Health Services Center for students and employees to Harris Hall this summer to clear space for planned construction of a clinical health science building on the Oxford campus.
Miami will spend up to $6.2 million to renovate the former dining hall near the southern end of campus. The renovation will create exam rooms, counseling offices and other spaces for two years. Miami plans to move the Health Services Center from its current location on Campus Avenue by the end of the spring semester. The board of trustees will be asked to approve funding for the clinical health sciences building at its meeting in February.
The plan calls for the new building to house Miami's expanded nursing program, the new physician assistant program, speech pathology and audiology, student and employee health services and other health care programs. Miami leaders hope to create a "health district" including kinesiology and health and other departments housed in nearby Phillips Hall.
Miami's board of trustees also heard an update on the 2019-2020 budget and updated plans for the 2020-2021 budget. Operational and scholarship costs continue to increase while tuition revenue is forecasted to decrease. To sustain its ability to invest in scholarships and academic growth initiatives, Miami will increase the previously approved reductions in administrative units. Trustees emphasized that Miami is acting decisively to control costs and sustain its financial strength.
The budget updates follow a plan approved in February 2019, when the board adopted a five-year financial plan that included the ability to adapt annual budgets to current conditions. Miami will communicate details of the additional and accelerated reductions to individual departments and employees early in 2020.
"We are making difficult decisions now to allow flexibility to secure Miami's financial future," said David Creamer, senior vice president of finance and business services. "Miami will make the right investments to build the kind of institution that will best meet the needs of today's and tomorrow's students."
Provost Jason Osborne provided the board an update on several active dean searches, composition of the faculty and the latest round of
Boldly Creative
proposals. As part of an update on progress implementing the
MiamiRISE
strategic plan, Osborne outlined several aspirational goals for Miami, including rankings among the top 20 public universities nationally in retention and graduation rates and employment of Miami graduates. He said achieving these goals will require re-evaluation of traditional functions such as degree portfolios, advising, recruiting and program review.
"Miami students are doing amazing things inside and outside the classroom, and we want to keep pushing the boundaries of what makes an excellent liberal arts education that prepares our students for success," Osborne said.
In other action, trustees:
Approved a $3.9 million improvement project for High Street this summer to install medians, reduce crosswalks and modify bus stops. The project also will include the northern portion of Patterson Avenue. An Ohio Department of Education grant will cover $1 million of the total project, which continues the work completed last summer along Patterson Avenue.
Approved spending $17.7 million to renovate Dodds Hall, part of Miami's continuing renovation of aging residence halls.
Approved a request for capital funds from the state of Ohio that will be considered during the upcoming legislative session. Miami's request for 2020-2021 is $21.2 million for the clinical health sciences building.
Approved 2020-2021 tuition of $1,050 per credit hour for the professional MBA. program – frozen for the fourth consecutive year – and $995 per credit hour for the new master's program in business analytics.
Heard a report on applications for the fall 2020 incoming first-year class.
Approved the renaming of the interactive media studies department (IMS) to emerging technology in business and design.
Approved a bachelor's degree program in business analytics and a master's degree program in business management.
Approved naming of the following spaces on the Oxford campus:
The Pilot Paper Machine Lab presented by Packaging Corporation of America in the engineering building.
The Piccolo Family Foundation and Gaff Family Collegiate Skating Locker Room in Goggin Ice Center.
James Chaney Lobby in Beechwoods Hall, Andrew Goodman Lobby in Hillcrest Hall and Michael Schwerner Lobby in Stonebridge Hall – named for the three volunteers during Freedom Summer of 1964 who were murdered while investigating a church burning in Mississippi after leaving Oxford. Student government leaders proposed the naming.
Approved board officers for 2020: David Budig, chair; Robert Shroder, vice-chair; Sandra Collins, secretary; and Rod Robinson, treasurer.
Approved the appointment of one professor emeritus and two administrator emerita.