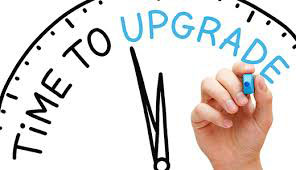 May 11, 2017
IT summer projects involve Banner, television service and phones
By Randy Hollowell, information technology services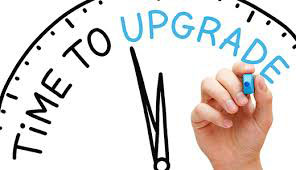 Summer can be a very busy time for IT services, and this year is no exception. Below you will find highlights for several projects that may impact faculty, staff and students before classes resume in August. If you have questions or concerns regarding any of these scheduled projects, please contact the IT services support desk at 513-529-7900 or ITHelp@MiamiOH.edu.
Production Banner upgrade scheduled for May 19 weekend
Banner and BannerWeb will be unavailable beginning at 5 p.m. Friday, May 19, until 6 a.m. Monday, May 22. During this time, IT services will upgrade several Banner modules to the most recent version. This upgrade is necessary to comply with regulatory requirements, implement bug fixes, take advantage of new enhancements, and sustain interdependencies between Banner modules. We are also provisioning our Banner 8 modules where they need to be for the Banner 9 implementation and upgrading the database.
This outage will not impact the availability of the Canvas learning management system or myMiami; however, Banner data normally displayed in myMiami will not be available, and faculty will not be able to submit grades through Canvas during the outage.  Also, because of this upgrade, EM jobs (Control M-Scheduler) will not run May 19-21, but will resume on May 22.
For a complete list of the modules being updated, please visit IT News.
Campus television outage scheduled for May 22-24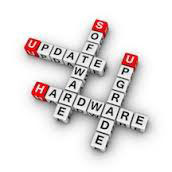 Miami's campus cable television service will experience a service outage at noon Monday, May 22. This outage is necessary to relocate video fiber due to the construction project at Hughes Hall.  There will also be short disruptions prior to noon as technicians prepare for the event.
The duration of the outage could take up to three days for all buildings to have service restored. Note: This outage does not affect streaming television service accessed through Philo.
Phone system upgrade on the horizon
During the summer new phone system servers, software and routers will be added or upgraded. This work is in preparation for an upgrade to Cisco Unified Communication Manager's latest supported version (11.5 from our current 9x).
If you manage or work in a Call Center, this project will bring some changes to your normal workday. One of the many deliverables for this project is to provide training and support materials that will help Call Center folks navigate the new system. As the time for this work approaches, IT services will be sharing specifics about what will change, when it will change, and the benefits you can expect.
The telephone upgrade project is currently in a planning phase that encompasses designing how the new system will operate in Miami's technology ecosystem, acquiring the hardware needed to implement that design, and ensuring we have the appropriate license to meet our goals. Once the "action" portions of this project get rolling, you can expect to see updates in myMiami, the IT services newsletter, and other Miami news outlets.
For more information about this work, please visit IT News.