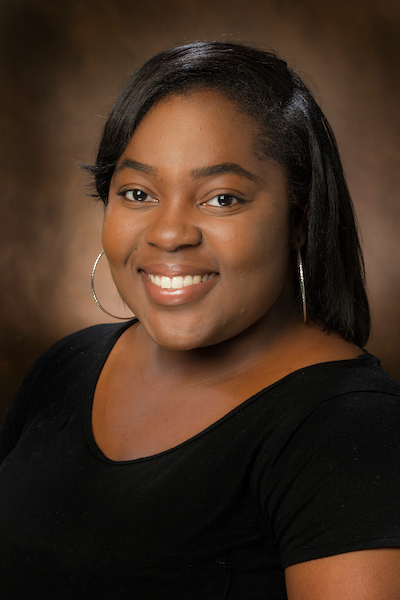 Jul 25, 2018
When more than 3,000 students come for orientation, Evelyn Covington is ready
By Kristal Humphrey, university news and communications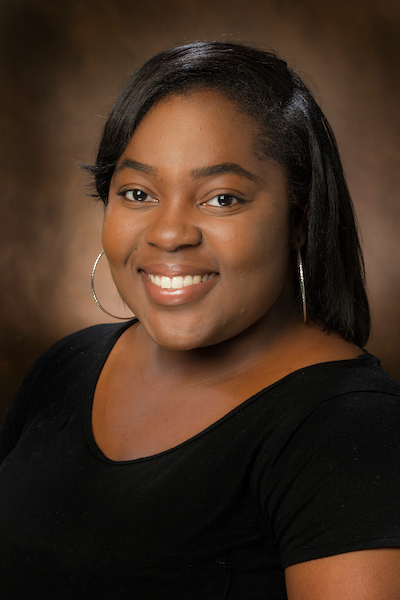 A total of 3,521 accepted students visited Miami's campus for orientation in June. Evelyn Covington, coordinator of orientation and transition programs, was one of the people who prepared for their visit.
Covington started at Miami in May 2017 after finishing her master's degree in student affairs and higher education at the University of North Carolina at Greensboro. As a peer academic leader during her undergraduate years, she developed a passion for working with first-year students and focusing on their transition to college holistically.
Q: What are your responsibilities during orientation?
A: My primary responsibility during summer orientation is oversight of academic advising and registration. We ensure that every student who attends a session receives an individual appointment with an academic adviser who is associated with their major or academic division. Of course, none of this is done alone. Each year, I have the opportunity to work with and supervise a summer undergraduate advising assistant and a summer graduate advising intern. Together we form the academic advising team.
As a team, we prepare folders for each adviser to use on day two of each session. They contain a schedule of the students they are meeting with and what we call green sheets, which include a student's academic information, any pre-registered courses and a space to write new courses they are interested in.
My responsibilities are the same for the August and January orientation.
In addition to orientation for first-year students, I facilitate the transfer one-day orientation sessions throughout the summer. 
Q: You also help oversee Welcome Weekend and the First 50 Days. What does that entail?
A: We work collaboratively with offices all over campus. The goals are for incoming students to get acclimated to campus, connect with each other and learn about the campus resources and facilities.
Welcome Weekend includes large-scale programs like the First Night Block Party, Convocation and the Love and Honor celebration. There is also a service project that I coordinate called Rise Against Hunger, where students assemble meals for those in need in the United States and internationally.
The First 50 Days starts on the first day of classes. There are more than 400 events for students to choose from. When departments send me their events, I upload them into the Orientation and Transition Guide, which allows students to see what events are happening everyday until the second week of October. My favorite thing about the guide is that it allows students to create their own schedule of events that they plan to attend.
I also coordinate Labor Day bus trips for students. In the past, we've gone to a Cincinnati Reds game, Newport on the Levee, Kings Island and an FCC soccer game.
Q: What are other ways you're involved with students?
A: I teach UNV101, a course designed for new Miami students. It helps students transition and learn about themselves, Miami and campus resources. I like working with a cohort of students in their first semester of college. It gives me an opportunity to build cool relationships with students.
Q: What do you like best about your job?
A: I like the opportunity to collaborate with so many other professionals on campus. Orientation thrives off collaboration. I especially love this aspect during Welcome Weekend.
Q: What has been the most challenging thing for you?
A: When I came to Miami I was a new professional, fresh out of grad school, so the most challenging thing has been adjusting to a full-time work schedule. Being immersed in school became a comfort zone for me. Not to mention, I love school. Not having to block off time for class and homework was a change that felt awkward at first, but it also felt good.
It was also a big transition to move from North Carolina to Ohio, but I've made friends with a lot of new professionals here. I made the right decision coming to Miami and am lucky to work with such a supportive staff. We're small but mighty.
Q: What would people be surprised to know about you?
A: I'm an introvert - and no one ever believes me. However, that speaks to how passionate I am about working with students. I give it my all and then go home to recharge, so I can do it again. I love what I do and the people I get to be around, so I'm not surprised that I come off as an extrovert.