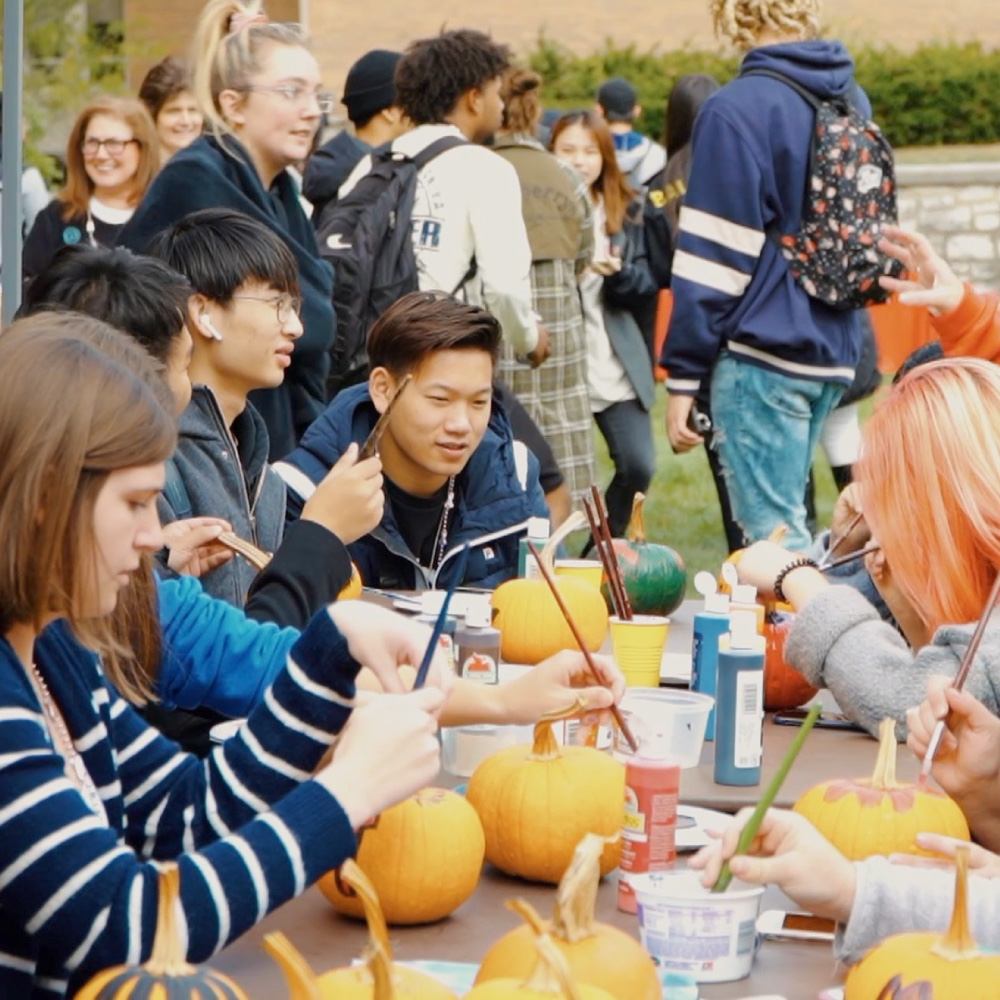 English Language Center (ELC)
ELC Mission Statement
Aligned with the overall mission statement of Miami University and objectives of the Miami 2020 Plan, the mission of the Miami University Regionals English Language Center (MUR-ELC) provides program participants with the highest quality intensive English program and lessons possible in a safe and optimal learning environment to become proficient users in the global language of English. Team members of the MUR-ELC maximize available assets and their passion for global education to educate, engage, and prepare learners with skill sets (language, college, social, soft, and cultural) to become successful in America's higher-education system and valuable contributing members in the University, local, and global communities and workforces.
The ELC Program
The ELC Program is an ENGLISH-ONLY Intensive English Program (IEP). The ELC Program is neither an English conversation school nor a part-time program. Students who enter the ELC are expected to be ready to study extremely hard and commit to the necessary hours inside and outside of the classroom to complete 100% of the goal driven assignments (GDA). In addition, each ELC student is also expected to energetically participate in classroom activities. This means that students are expected to raise their hands, ask questions, use the English language as much as possible, and have a positive attitude. Students are expected to understand that making mistakes is expected and necessary to improve. The ELC program is an ENGLISH-ONLY program! Students who speak any other language inside the classroom will be immediately removed from class and referred to the Regional Director of the ELC. Repeated behavior will result in removal from the ELC program.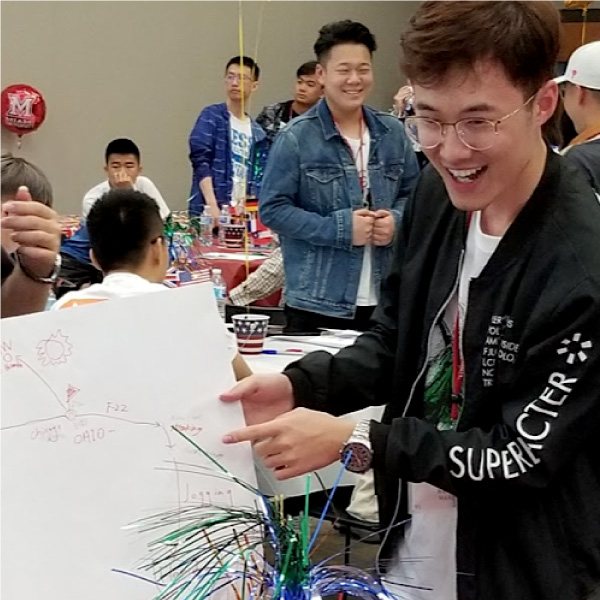 The following fees apply for MUR-ELC students.
Tuition & Fees

| Level | Tuition | Program Fee* |
| --- | --- | --- |
| Level 1 | $7,200 | $1,000 |
| Level 2 | $7,200 |  $1,000 |
| Level 3 | $7,200 |  $1,000 |
| Level 4 | $7,800 |  $1,000 |
| Level 5 | $7,800 |  $1,000 |
Note: Program fee covers all textbooks, activities, and day-trips.
*Subject to change.
Health Insurance is mandatory for all Miami University Regionals international students. Costs = ~$2,151 per academic year.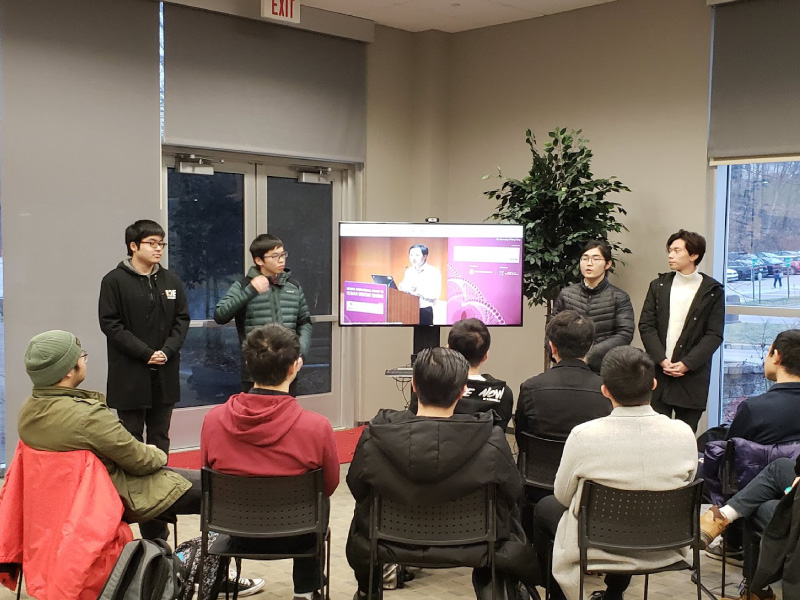 Final Projects
For final projects (no exams), students demonstrate understanding in presentations.
ELC Levels and Courses
Level
Courses

Level 1

AA 610 ELC Reading & Writing 1
AA 611 ELC Listening & Speaking 1
AA 612 ELC Grammar & Integrated Skills 1

Level 2

AA 620 ELC Reading & Writing 2
AA 621 ELC Listening & Speaking 2
AA 622 ELC Grammar & Integrated Skills 2

Level 3

AA 630 ELC Reading & Writing 3
AA 631 ELC Listening & Speaking 3
AA 632 ELC Grammar & Integrated Skills 3

Level 4

Start earning credit towards graduation. 

ACE 112 Advanced Communication Strategies
ACE 113 Reading & Writing in Academic Contexts
ACE 310J Elements of Debate

Level 5

These classes meet Miami Plan Foundation Requirements

ENG 108  US Culture & Composition for Second-Language Writers
ENG 109 Composition & Rhetoric for Second-Language Writers
Experiential Learning
Books are only the beginning of learning. Students engage with content in real ways at the ELC. Those studying Global Business, go to Ikea to experience the inner-workings of an international business. Biology & Chemistry students do experiments in a lab. Potential Political Science majors go to Washington DC to experience the foundations of democracy first hand.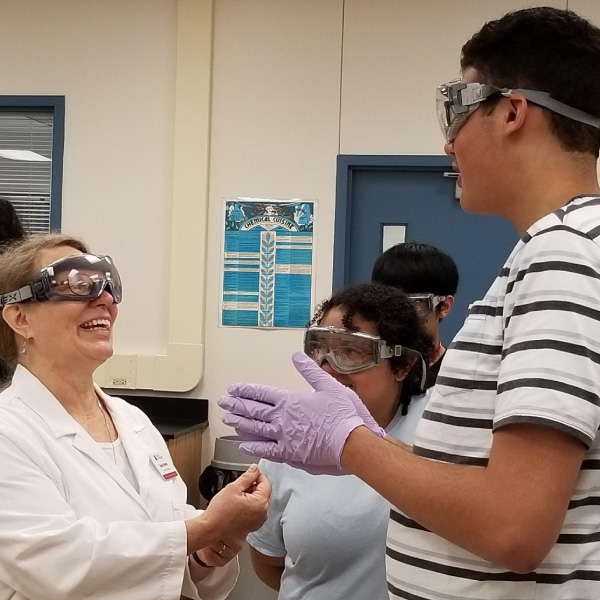 Students do experiments in a Biology Lab.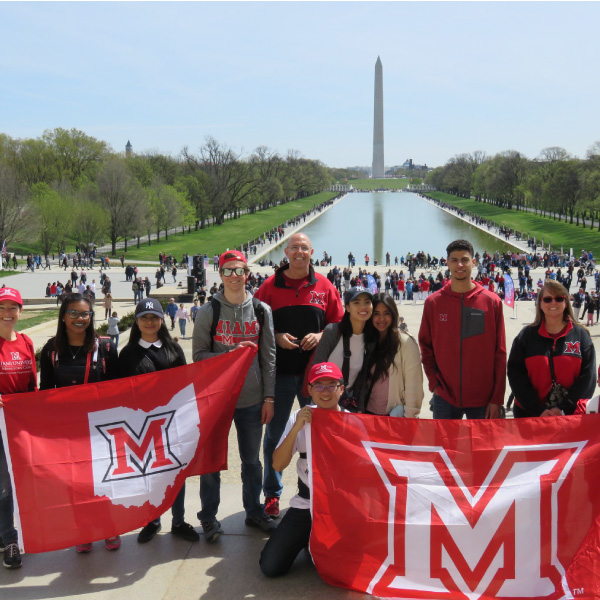 Trip to Washington DC to experience our nation's capital in order to really understand democracy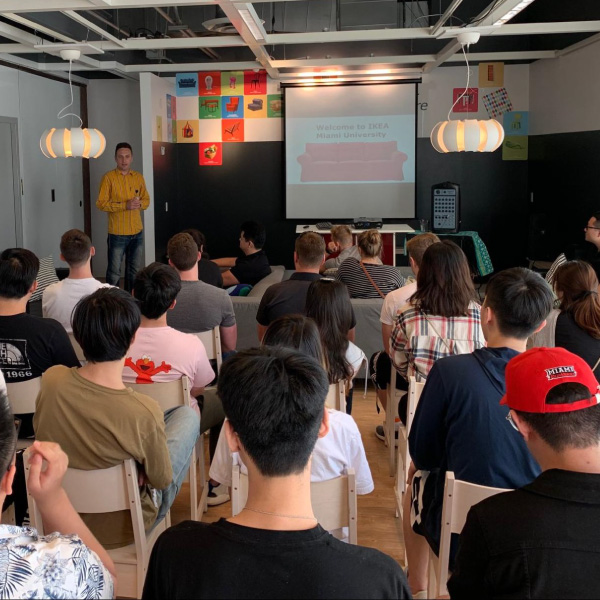 Trip to Ikea to experience international business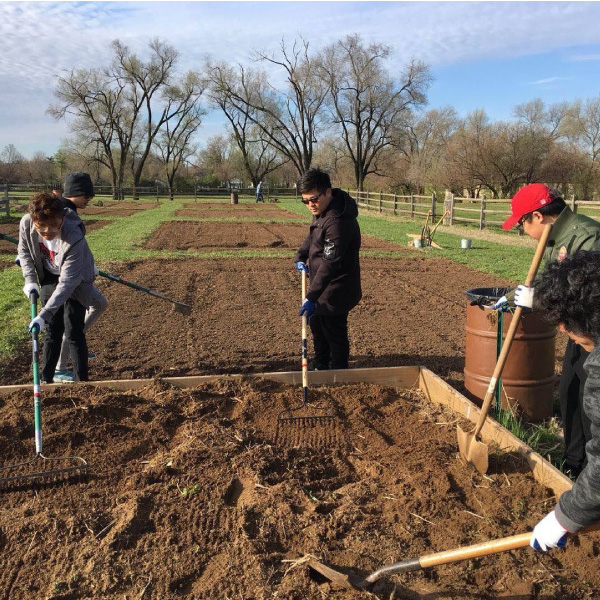 Making the earth better on Earth Day, not just talking about it.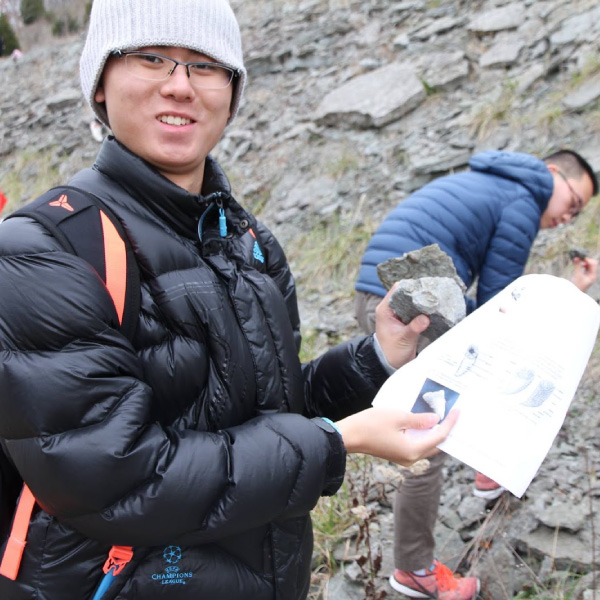 Fossil hunting for Geology class
Intercultural Competencies
Through various activities and events, students gain knowledge of significant characteristics of other cultures, awareness of differences and similarities between them and understanding of how their own culture has shaped their worldview in order to successfully interact with others on the global stage.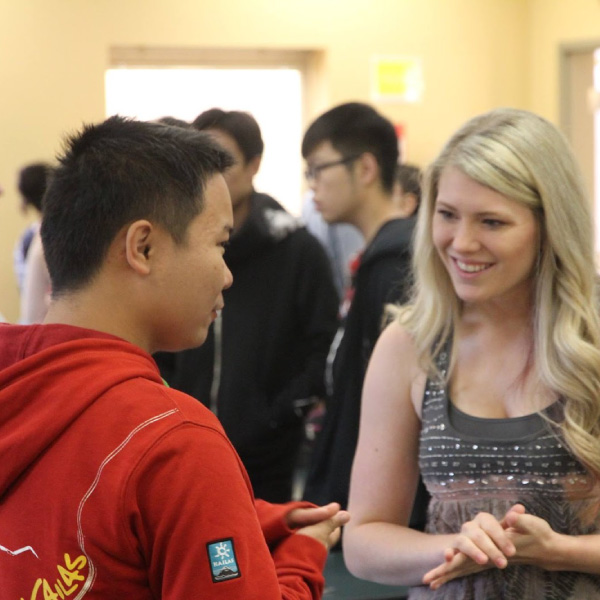 Practicing the soft skill of ice breakers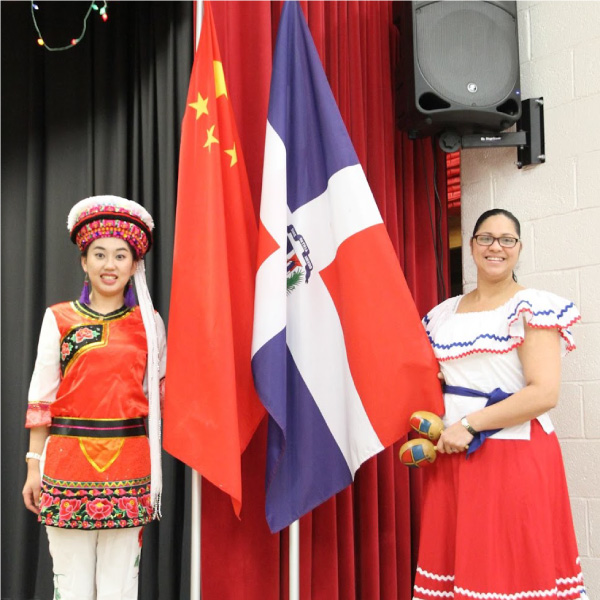 Latin and Chinese students dance together at a multicultural dance festival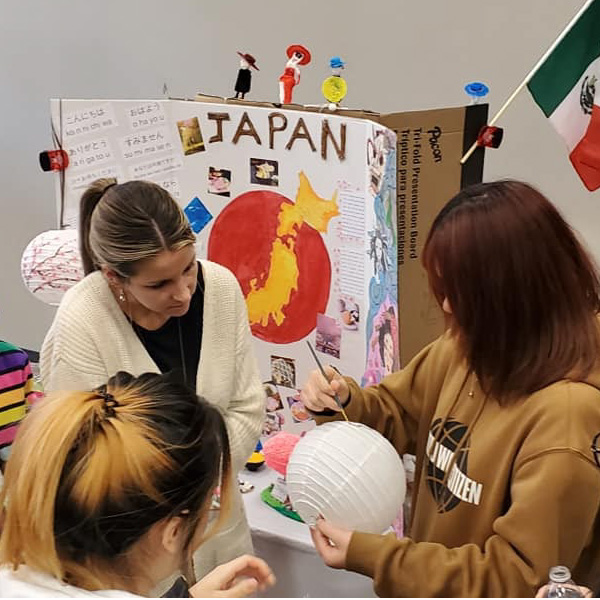 Painting lanterns with local families during International Education week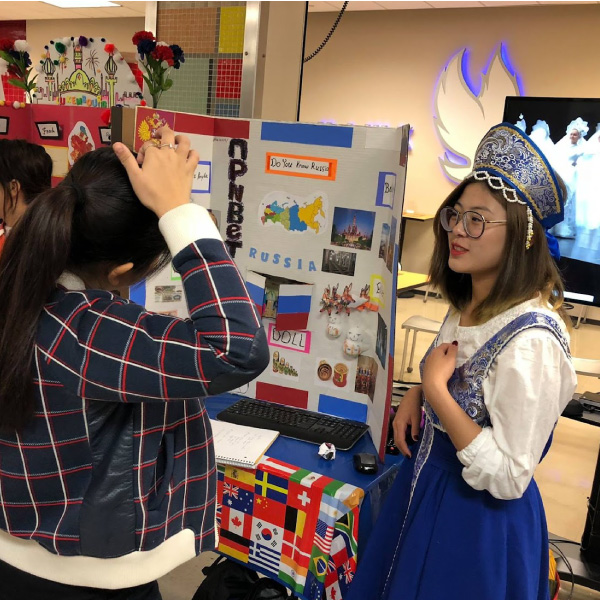 Students create presentations for International Education Week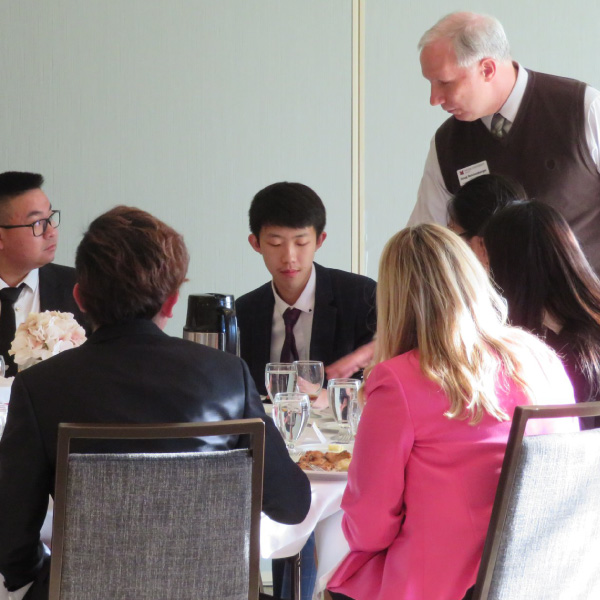 The Etiquette Dinner gives students confidence for future business dinners.
Service Learning
Students build confidence in their own ability to make their community better for the diverse array of those living in it through various volunteer activities.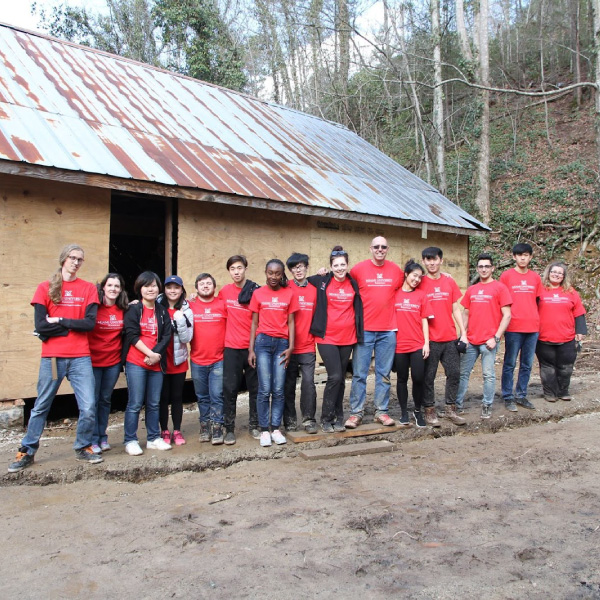 Alternative Spring Break helping to rebuild houses in rural Tennessee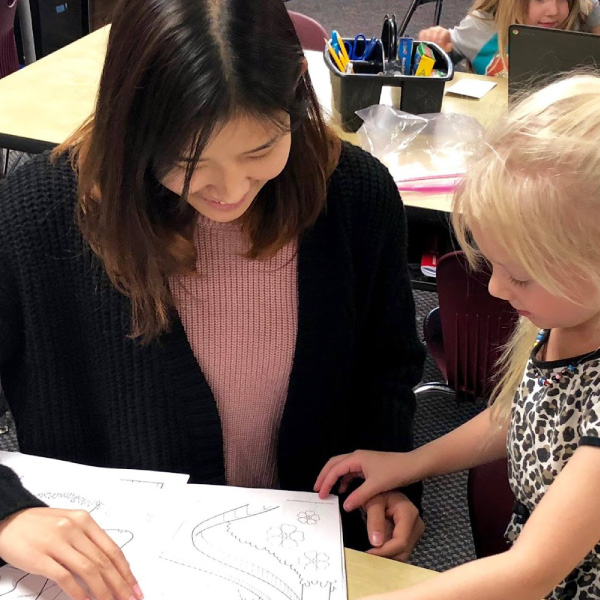 Teaching a local 1st grader to read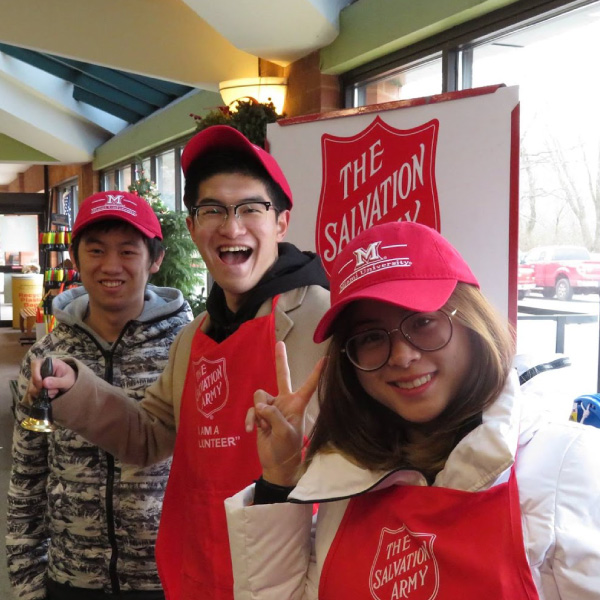 Ringing the bell for The Salvation Army at Christmas time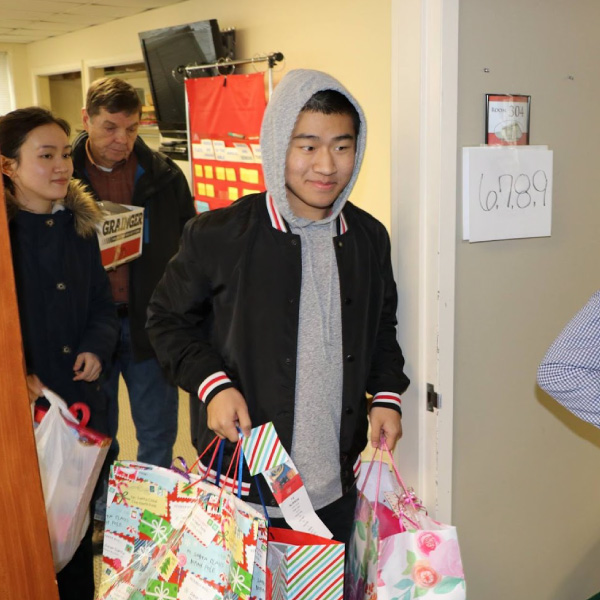 Handing out gifts to those in need at Christmas.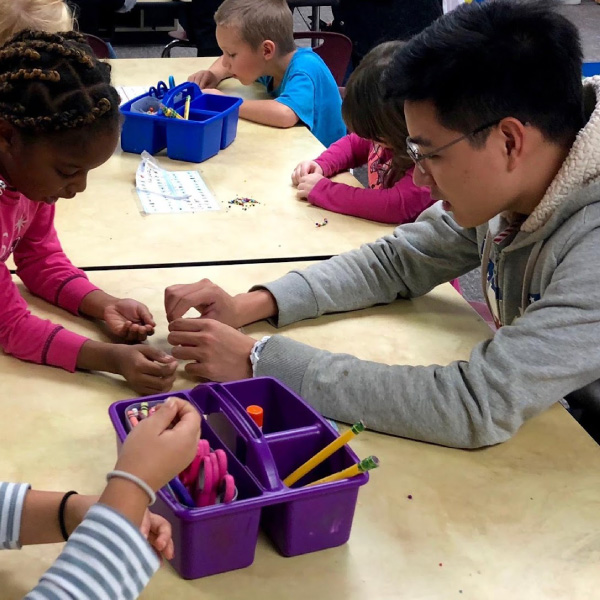 Making beaded crafts with local elementary students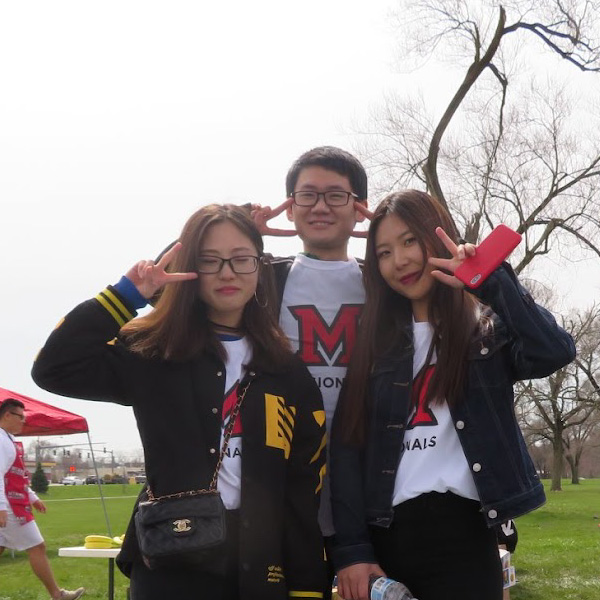 Students help run a community Easter egg hunt.
Student Well-Being and Success
Tiny horses make everyone smile.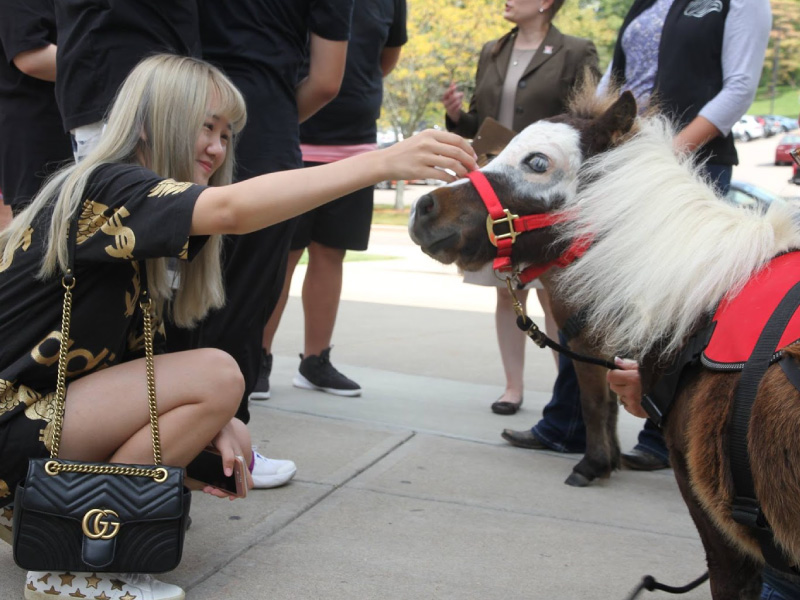 Snow Tubing at nearby slopes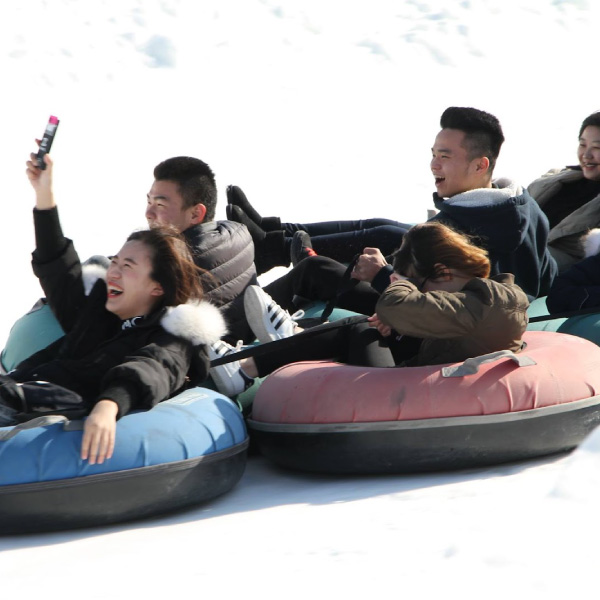 Thanksgiving Dinner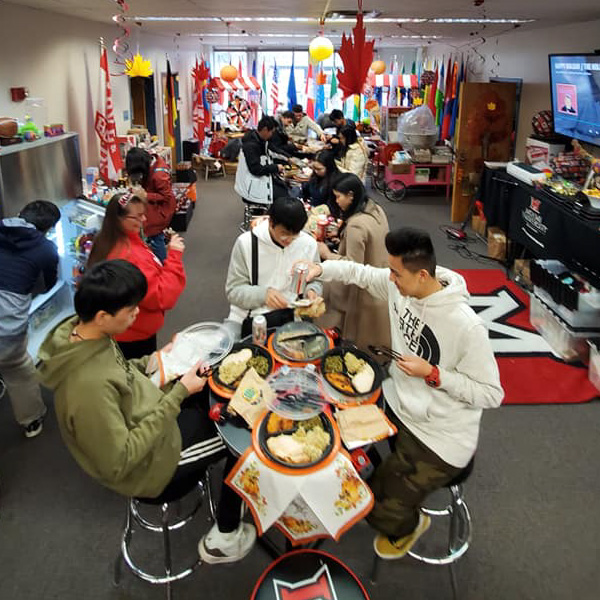 Fall Fest playing games outside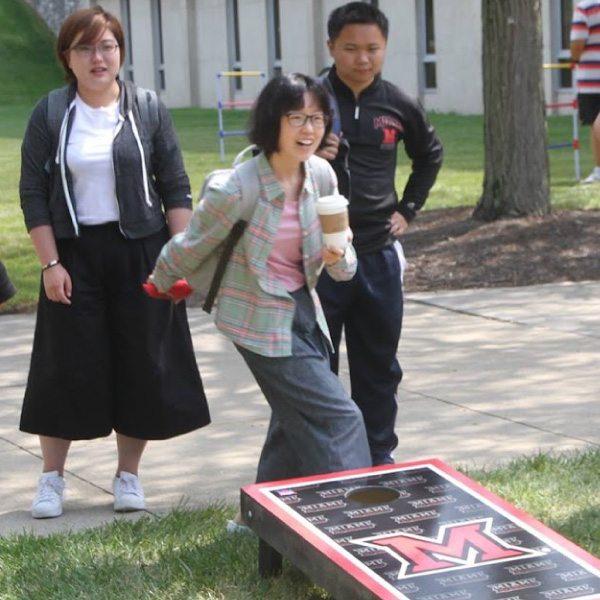 Making leaded glass ornaments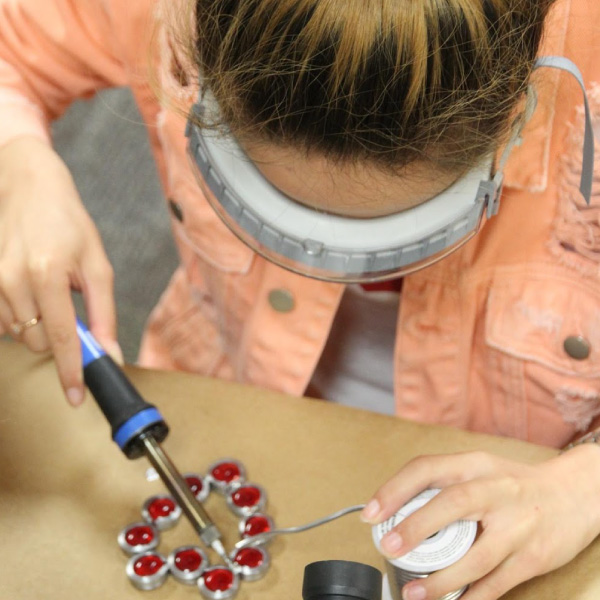 Attending Comicon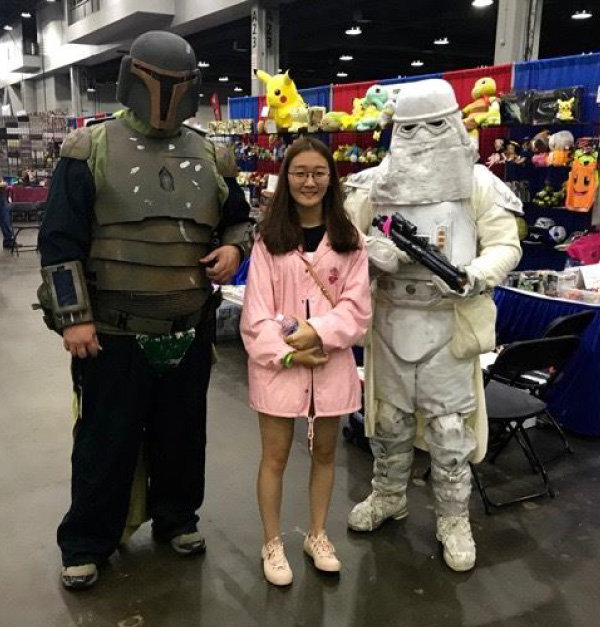 Carving pumpkins at Halloween festival with local community members.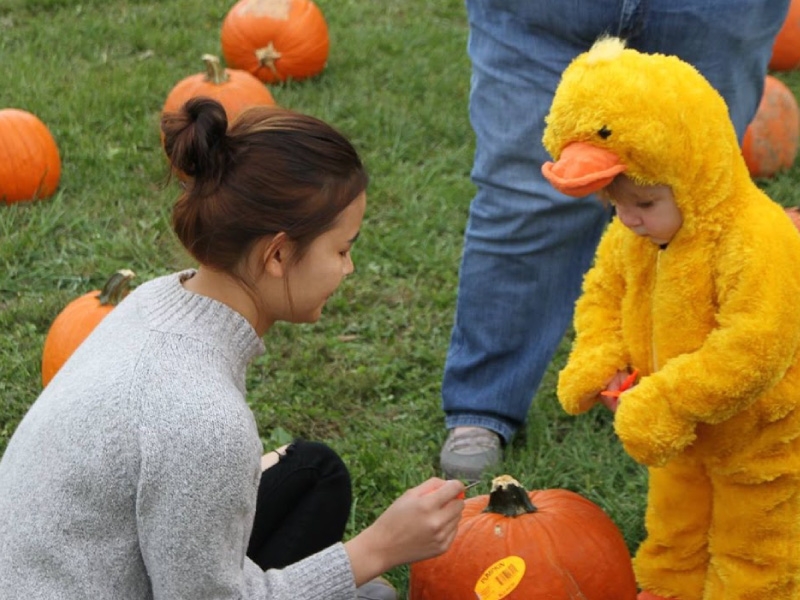 A World Class International Program