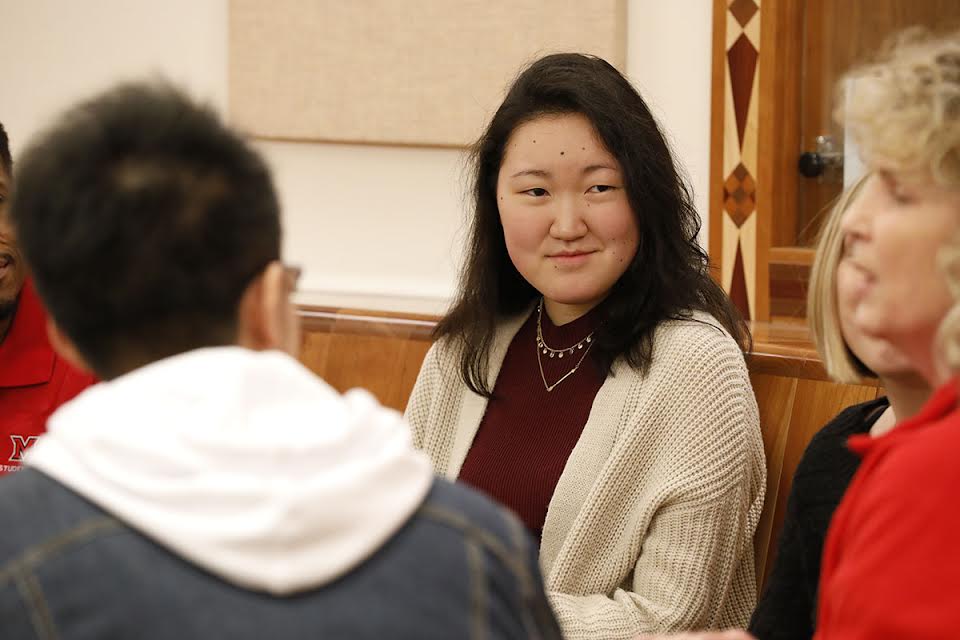 Student Success Stories
At the Tutoring and Learning Center we build strong working relationships with many of our students that often last beyond graduation. We love to learn how our students and grads have applied what they learned at Miami Regionals and transformed their skills, knowledge and accomplishments into success in their careers and other areas of their lives. Scroll down to enjoy some student success stories.
Student's Name: Abby Baker
Projected Graduation Date: 2021
Major: Nutrition with a concentration in Diabetics
Math has never really been my strong suit, so to pass and even exceed this math course wasn't only a boost in my grade, but as well a boost in confidence.
I had finished a class a week early and instead of using the extra week as a study hall, I decided to get a head start on the next course and it really paid off.
I ended up passing the test with a grade of an 87.5 percent! In order to opt out of the class, you have to earn an 80 percent on the exam. Now, I don't have to take that course!
By studying ahead of time, I was able to opt out of that entire course.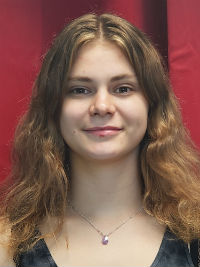 Savana Beckham Pate '21 started at Miami at 15 years old as a CCP student. She was home schooled from 2nd grade all the way until attending Miami at 15. She struggled her entire young life with dyslexia, ADHD, and time management. Homeschooling allowed her to thrive and flourish, and her success contributed to her acceptance into the CCP program. As a student, she visited the Tutoring & Learning Center to receive tutoring in classes like Biology, Math, and English, which helped teach her study skills, raise her grades, and develop her writing process. In one particularly influential experience, she worked closely with one of our writing tutors to develop her scholarship essay, which she was later awarded! Today, she is still attending Miami as a full time student, having graduated high school with 39 college credit hours, worth an entire year of full time college classes. Her major is Applied Biology with a focus on Environmental Science. She now enjoys academics to no end and is excited to be delving into the sciences. Along with pursuing Applied Biology at Miami, she works at the Conservatory at Miami Hamilton. She says, "my career goals are simple compared to my broad and overflowing academic goals. I only hope to be close with nature, and to work with wildlife in a positive and change-invoking way."

Leigh Ann Brock was a recently divorced mother of 4 daughters when she began courses at Miami Hamilton.
Here is Leigh Ann Brock in her own words:
My biggest fear going back to school was my age and fitting in with all of the young folks and of course my lack of confidence and inadequacy with computers and technology. This really intimidated me. Looking back, my experience was very rewarding. There were a few other non-traditional students in some of my classes and most of my professors were very helpful (especially Dr. Brenda Smith. There is no way I would have passed Algebra with another professor. She is a wonderful instructor). By the time I was taking classes at Oxford I knew I was finally towards the end!! I really loved the accessibility on the Hamilton Campus but I also loved the Oxford Campus!!
I graduated from Miami in 2010 with a Bachelors in Family Studies. I did my internship with Sojourner Recovery Services and eventually started working there full time as a Clinical Assistant in residential treatment. I decided, after two years of doing that, That I wanted to go back to graduate school and pursue my degree in Counseling. I continued working on a part-time basis with Sojourner while continuing my graduate studies at CCU (Cincinnati Christian University). I also did my second internship with Sojourner and was offered a Primary Clinician position with Transitional Living Center after I graduated.
I received my Masters in Mental Health Counseling in December of 2017 and am currently a Licensed Professional Counselor. What a long journey. It took me 12 years to complete my undergraduate degree, then an additional 4 years in graduate school!!!!! I am also a Contract Therapist with A Sound Mind Counseling, a private practice, but am still waiting to hear about my status with insurance panels. I was told this is a very long process and indeed it is.
I am currently a Home Based Therapist with Butler Behavioral Health Services in their Wings program. I visit families in their home and provide therapy and support for the parents who are struggling and lack effective parenting skills to handle all of the challenges and behavioral issues with their children who are struggling in school. I work closely with and collaborate with a skill builder who works primarily with the child to provide coping skills and strategies to help them handle some of their barriers and problematic behaviors. It is very rewarding and I am so grateful for this opportunity to work with families- a strong passion of mine. I gained valuable experience and skills at Sojourner that have been helpful in my current position.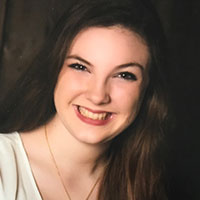 Projected Graduation Date: May 2021
Major: Nursing
Attending college was a very big step for not only myself, but for my family. In 2021, I will be the first person in my family with a 4-year degree. I had to overcome a lot of scrutiny as to why I chose college instead of going right into the workforce. The truth is, I believe that dreams are obtainable through faith in oneself accompanied by hard work. I didn't want to settle into a job that resulted in a dead end. With nursing your possibilities are endless, and your career takes off the minute you pass the state boards.
I chose to disregard the negative comments from my family and believe in who I am. I chose to live my life how I wanted and to pursue the career of my dreams. I chose to put the money on hold for four years, work part time and throw myself head first into Nursing school. It hasn't been easy, but anything that is worth it never comes easy. I chose to be everything that I am and everything I will be and you can too.
I worked hard and made it into the nursing program with flying colors. Miami's nursing program is extremely competitive and getting that acceptance letter only confirmed to me that I was capable. I did so well my first year, I now tutor those who are pre-nursing majors who have not yet been accepted into the program. Helping them has been so fulfilling. I think of it as giving back and challenging them to just have some faith in themselves and to work hard.
Kelly Kaehler graduated in May 2018 with a degree in Social Work. 
One of her proudest accomplishments is being the first member of her family to graduate from college.
When asked about her greatest challenges at Miami, Kelly did not hesitate in her reply, "Miami Plan! Algebra and Spanish." Algebra was a particular challenge with a couple of unsuccessful attempts. It was not until she took Algebra (MTH 101) with a paired Study Skills course (EDT 110r) that she was successful. After completing MTH 101, Kelly took MTH 102 and completed it her first attempt. Then, she continued on through STA 261, the Miami Plan requirement for her major.
Another challenge she had when she started at Miami was having social anxiety, but she had to overcome that and sit in the front of the classroom because of hearing issues.
Her greatest moments of satisfaction at Miami were the "Aha" moments that followed a period of struggle with a concept or idea. When she could finally say, "Got it!" was very satisfying.  
When asked what advice she would give to incoming students, she said, "spend at least 2 hours studying every day. Last minute does not work in college. You need to look ahead at future assignments. You don't know how many hours it will take to get them done if you don't look at them and plan ahead."
Kelly is currently doing an internship with ViaQuest Hospice, in addition to her school and family responsibilities. (Kelly is a parent.) Her supervisor at ViaQuest Hospice says, "Kelly is doing a great job,... She has been an asset to our hospice team."
Looking ahead, Kelly plans to continue her internship into next semester. After graduation in May, she plans to attend graduate school to obtain a Master's degree in Social Work.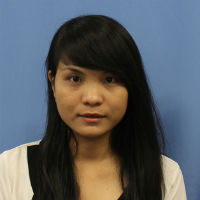 Major: Chemistry
Projected Graduation Date: May 2018
When Lan first arrived here from Vietnam as a transfer student, she had already completed a Chemistry degree and was working as a veterinarian. Because many international credits do not transfer, she basically had to "begin again" to reach her academic goal of a Bachelor's in Chemistry. Her skills in speaking, listening, and writing in English were low. She struggled with the placement test, scoring lower than college level.
 Lan struggled and persevered through fluency issues and cultural assimilation, accomplishing through sheer grit and resolve a transition from what we call "pre-college ready" to obtaining the skills necessary to succeed. She fell in love with America and our educational system and worked hard to assimilate and become a valuable part of this country. Indeed, today, stories like hers are not often shared. It is timely.
She has received the Barbara Frazey Kenney Peabody Scholarship, the Malcolm Hill Peabody Scholarship, the Peabody Scholarship, the John L. Burgoon Scholarship, and the Marion Hawk Peabody Scholarship. She also accepted the Undergraduate Summer Scholar (USS) award in 2017, as well earning her spot on the Dean's List (2015-2017).
Lan has served as a tutor in the Tutoring and Learning Center (TLC), tutoring in Math, Physics, and Chemistry because she wanted to help her fellow students. She has, in fact, been awarded the Hamilton Campus Community Award (2016-2017), the Employer Student Service Leadership Award in 2016 and the Senior Student Leadership Award in 2017.  She volunteers as a Vietnamese teaching assistant in the Vietnamese community in Cincinnati through Our Lady of La Van Catholic Church.
Tutoring and Learning Center
Hamilton Campus Rentschler Hall 102
Middletown Campus Johnston Hall 002