Transformation of the Bookstore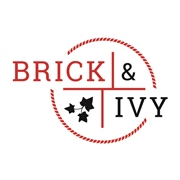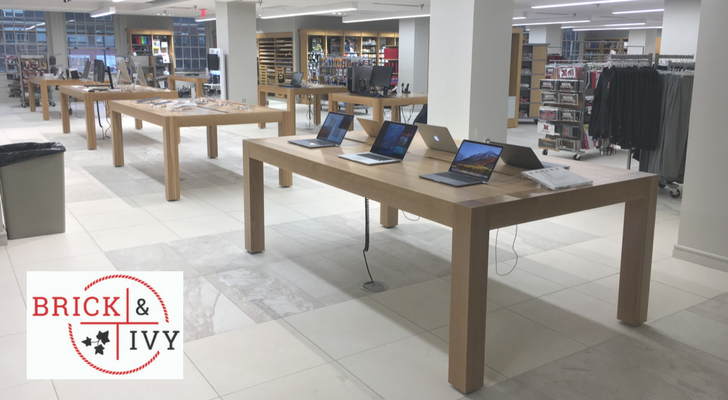 Newly completed Phase II - Technology Center
Jan 17, 2018
Miami Retail focuses on delivering uncompromising service and exceptional products to the Miami community. Since 1947, the Miami University Bookstore served as the primary retail outlet for the university. As Miami Retail modernizes its spaces, increases its online presence, and looks for new ways to connect customers with the Miami community, the time has come for our 'bookstore' to evolve into a 'campus store'. To do so we have reimagined the way we interact with our community so that we provide innovative solutions, quality products, relevant services and memorable experiences that motivate generations of students, faculty, parents, alumni, and supporters to outfit their lives with Miami spirit and pride.
Phase I – completed
As part of our evolution to match the needs of the Miami community, Miami Retail opened two new spaces in Summer 2017.
The retail expansion in the lower level of the Shriver Center included a beautiful new space across from the Admissions area. This outlet allows the merchandising team to engage visitors with their 'first look' at Redhawk spirit. The space features an expanded official adidas section of sideline gear worn by Miami athletes and professional staff.
A new boutique space in the Armstrong Student Center highlights our favorite indulgences while keeping a few essentials readily accessible for those engaged in their studies. Brands currently featured include a jewelry line designed by Miami Fashion and Design students, Clinique, Ray Ban, Oakley, Apple, Blackwing, and Moleskine. We purposely designed this space to allow us to spend personalized time with everyone that visits.
Phase II – completed (Upper level of Shriver)
In January 2018, we opened the newly renovated Technology Center in the top level of the Shriver Center. A primary focus of the technology center remodel and expansion is to create a larger, dedicated space for more experiential interaction with new products and people that support those products, especially in the educational arena. Visitors should not pass up your opportunity to engage with virtual reality, gaming consoles, Alienware, laptops, and the latest technologic devices from Apple and Dell when they visit.
Complimenting the Technology Center, MiTech offers both computer repairs and cellular service for our faculty, staff and students. The cellular service is through Verizon and includes one-year plans that can be paid through OneStop or by using payroll deduction or a bursar account. MiTech also offers convenient laptop repair to those in the university community who purchase a laptop through the Technology Center.
Launching in February 2018, our redesigned website will offer more responsive interactions for our customers and the ability to connect with Miami Retail on a more personal level.
Phase III – in progress, anticipated completion June, 2018 (Lower level of Shriver)
Opening in 2018, the lower level of Shriver Center will feature retail and soft goods, with an emphasis on bringing new brands onto campus. A Starbucks will be coming later in fall of 2018. The lower level design will be open, bright and modern, allowing one to find all of their specialized Miami apparel and merchandise needs from game day to graduation, alumni, mergers, gifts, and professional attire. Finishing this space will allow for every other retail area to finalize their transformation and own the self-identity with clearly defined spaces for unique merchandise. In the interim, many of these products will be offered in a temporary space next to MiTech. 
There is tradition and there is history. Together they define our culture as we continue to move forward. While 'bookstore' captures much of what we have done over the last seventy years, 'Campus Store' reflects what we aspire to be. To reflect this change, a new logo was warranted. The "Brick & Ivy" logo was designed to embody the look, feel and spirit of the Miami University.
We hope that you will take a moment to experience all that the Miami University Campus Store has to offer the next time you are on campus. It is our goal to meet everyone we encounter exactly where they are in life and deliver exceptional quality every step of the way.