Top 5 Dining Changes for Spring 2018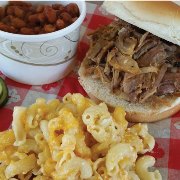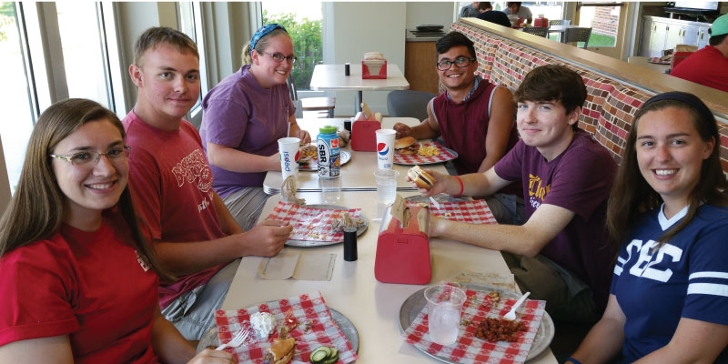 Jan 17, 2018
Check out the TOP 5 CHANGES (and one exciting BONUS) in Miami Dining for Spring 2018
1. Pulley Diner Candy Bar
Grab a bag and fill it with all your childhood favorites. Choose from throwback candies such as Root Beer Barrels, Caramel Squares and Atomic Fireballs.
2. Spring Menu Updates
Taken straight from student feedback, many venue offerings have been updated for Spring 2018:
Bulk coffee and bagel sales at The Toasted Bagel
Cincinnati Chili Dog (our Dueling Dogs contest winner!) at Red Zone
The "Q" Pulled Pork at Maple Grill
Mac and Cheese Bites at Maple Grill
3. More Healthy Options
This semester's menu review was focused heavily on providing healthy foods on a daily basis. In general, we look at balancing our buffet options with all macronutrients. In addition to revamping our fresh fruit and salad bars at every location, we have taken a look at commonly fried foods and manipulated the cooking to reach a healthier alternative.
4. More Vegan Options
Every buffet location will have a featured vegan entree of the meal as well as tasty vegan desserts and muffins.
5. Spring Special Meals
Chinese New Year -

February 14

(lunch at Western Commons - International Station)
Healthy Miami -

February 21

(dinner at Martin Commons)
Throwback

Thursday

-

March 7

(lunch at Bell Tower Commons)
Healthy Miami -

March 28

(lunch at Maplestreet Commons)
Food Truck Competition -

April 9–13

(TBD)
Pulley Picnic -

May 2

(lunch on the patio outside Pulley Diner)
BONUS
Commons Express at Maplestreet Station
No time to sit down at an all-you-care-to-eat location? Visit Commons Express (formerly The Q) to get Select menu items to-go! In exchange for one buffet swipe*, you will choose an entree, two sides, a salad, a fountain drink, a whole fruit and a dessert from a menu that mirrors the rotating offerings at Maplestreet Commons.
*Guest swipes are not available for use at this location. Declining balance plans are accepted and will be charged at the current door rate of $9.95 for lunch and $11.95 for dinner.