The Harry T. Wilks Leadership Institute
Jan 09, 2018
Below are three opportunities throught the Harry T. Wilks Leadership Institute.
Sigma Alpha Pi: The National Society of Leadership and Success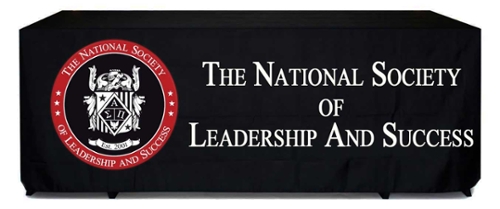 The Wilks Leadership Institute advises the Miami University chapter of Sigma Alpha Pi: The National Society of Leadership and Success. Each semester, First and Second-year Miami students who have met the GPA requirement of this student organization will receive an invite to their Miami email address as well as a physical invitation at their mailing address. This Spring, the invitations are sent in January. The content of these invitations will congratulate each student on their academic success as well as an invitation to join Sigma Alpha Pi by attending one of two orientation meetings. At these meetings, students will learn the benefits, a schedule of events and future meetings, as well as basic requirements of continued membership. 
Explore the Sigma Alpha Pi FAQs on our website.
---
MPACT Alternative Spring Break Leadership Retreat: March 17th-20th, 2018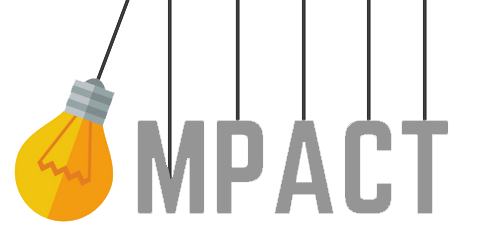 Miami University Student Life welcomes Miami students to join us on an alternative Spring Break experience to explore leadership in a variety of flavors! MPACT is a four-day immersive, strengths-based leadership experience dedicated to cultivating valuable leadership skills that will empower students to lead change initiatives in the Miami community. March 17-20th (beginning half of Spring Break). Registration will close Friday, February 9th at 11:59pm, so ecourage your student to APPLY NOW!
---
Scholar Leader Living-Learning Community Applications!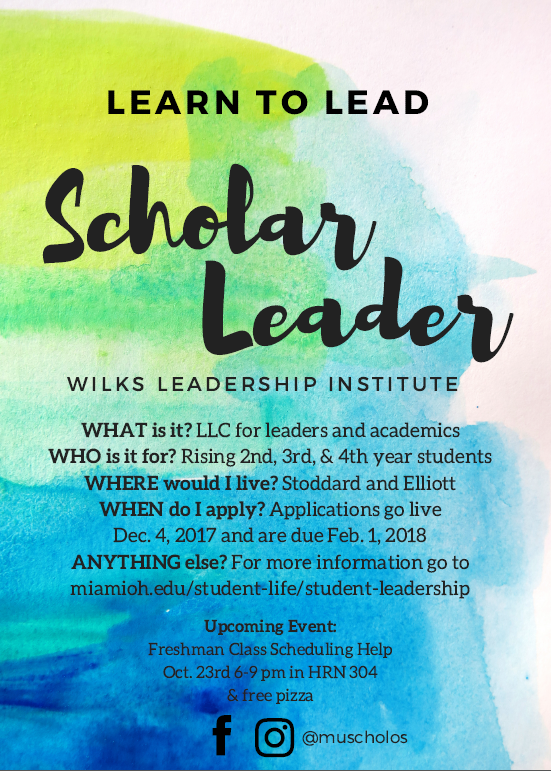 Scholar Leader is an upper-class residential living-learning community involving a one-year residence in Elliott or Stoddard Halls - two of the most historic residence halls in the nation. Endowments for each room provide partial scholarship to those students selected to live in the community. Each year, approximately 75 students are invited to join the Scholar Leader Community after a multi-stage application and selection process. The Scholar Leader Community encourages resident-guided programming, academic involvement, service learning projects, and the opportunity to explore leadership through intensive group engagement. The Scholar Leader Community is advised by staff in Miami's Wilks Leadership Institute and Office of Residence Life.