San Francisco and Cincinnati Digital Innovation Programs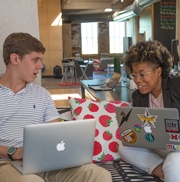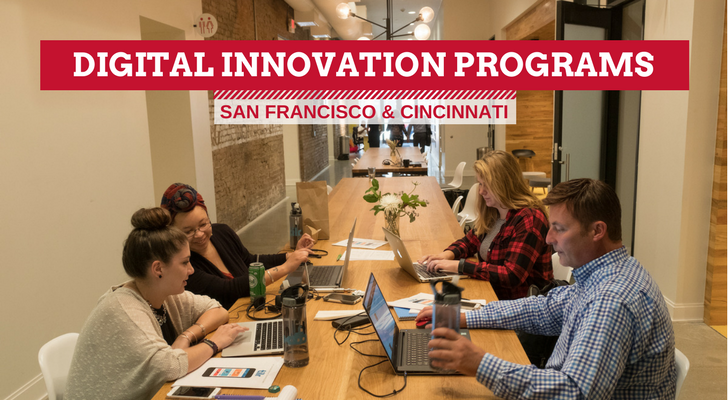 Digital Innovation Center
Jan 16, 2018
Miami University's Digital Innovation Centers in San Francisco and Cincinnati provide students with the opportunity to intern at a tech startup, network with business leaders, visit some of the world's hottest technology companies, and set themselves apart from their peers while looking for that first job upon graduation.
Each week, students spend four days interning at some of the most dynamic and fastest-growing startups. On the fifth day, they get behind-the-scenes tours and once-in-a-lifetime coaching from business executives. Students receive 16 credit hours for their participation, and students from all colleges and majors are welcome.
Over 50% of the students who have participated in our San Francisco program are still living and working in the Bay Area. Nearly all of our graduating students who have participated in the Cincinnati program have received job offers, either at their internship company or through networking connections made through the program.
The San Francisco program is offered every fall & spring semester, and the Cincinnati program is offered every spring semester. Applications are now open for the Spring 2019 program through the
Study Abroad website
. Contact Program Manager Catherine Couretas (
couretca@miamioh.edu
) with questions, or visit the
Digital Innovation program website
.