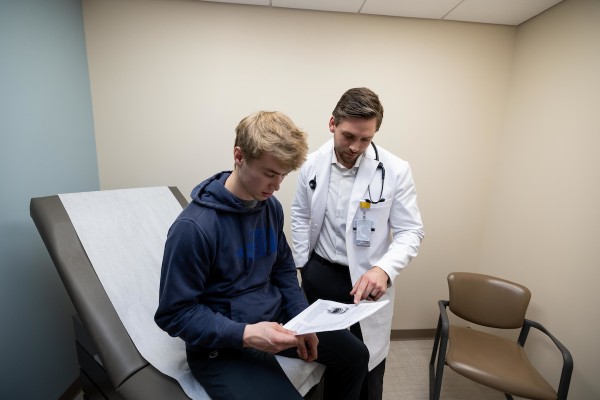 Student Health Services (SHS) provides outpatient care for Miami University students. See current hours on our Contact Us page.
Appointments
An appointment is the best way to access our services. Appointments can be made by phone at 513-529-3000, option #1, or in person. After your first visit with SHS, you will be given access to schedule routine sick visits online. Walk-ins will be accommodated with the next available time slot.
You will need to bring a legal photo ID to your appointment. Legal photo IDs include a valid driver's license, passport, or state-issued photo ID. You will also need a physical copy of your current medical insurance card or a printed photo of the front and back of this card. A physical copy is needed to scan into the system to verify eligibility for service and ensure proper billing.
If you have a co-pay through your insurance company, you should be prepared to pay this at the time you check in for your appointment. Payments can be made with cash, check, Visa or MasterCard, Flex-Spending card, or Health Savings Account card.
If you are under the age of 18 years we cannot see or treat you without parental or legal guardian consent. To save time at check in you can have your parent or legal guardian complete the TriHealth Consent to Treat Minor forms. Once completed, the forms can be emailed to shsmiami@trihealth.com or faxed to 513-529-1892.
If you are 18 years or older, we cannot release any of your medical information without your written consent on file. If you would like your medical information to be shared with someone else, you will need to complete an Involvement in Care/HIPAA disclosure form at the time of your appointment.
Arriving Late / Missing Appointments
You will be asked to arrive 15 minutes before your scheduled appointment time in order to complete your registration process. Arriving late to your appointment could result in having to reschedule.
If you do not show up or miss your scheduled appointment time, you will be charged a $20 fee.