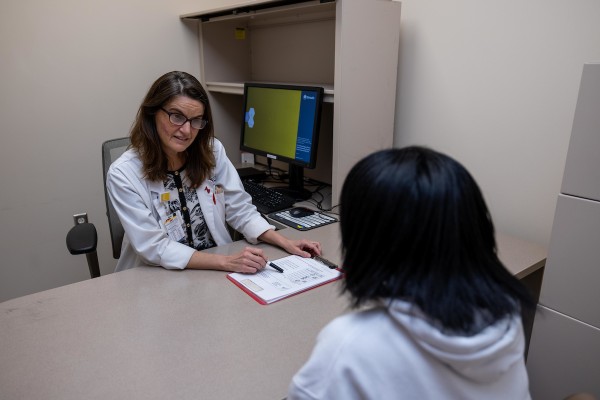 Student Health Services offers psychiatry services via an integrated family practice model of care.
The medical care team is dedicated to providing integrated team-based services to serve Miami students in a timely manner.
Prior to Your First Appointment
You will need a previous diagnosis or a referral from Student Counseling Service to make an appointment with our psychiatry provider.
Before your initial psychiatry visit to Student Health Services, you must submit the following information (fax or mail):
Initial diagnosis from a psychiatrist, physician, physician assistant (PA), or nurse practitioner (NP) -OR- a referral from Student Counseling Service. Note, there is not a form to complete. 
Brief medical history (past three months).
Medication history list.
Student Health Services fax number: 513-529-1892
Student Health Services address: 
500 Harris Dr. 
Oxford, OH 45056
Attn: Medical Records
Diagnoses Managed
Student Health Services can manage the following diagnoses through our psychiatry services:
ADHD (Previously Diagnosed)
Anxiety
Bipolar
Depression
Eating Disorders
Schizophrenia
Sleep disorders
Make an Appointment
To schedule an appointment for psychiatry services, please call 513-529-3000, option 1.