About the Office of Research for Undergraduates
The ORU encourages new and current students to engage in research. We are proud to champion the vision, marketing, and coordination of research by undergraduates at Miami with research-active faculty and staff.
The Office of Research for Undergraduate Students focuses on sustaining current levels of participation in research and creative efforts, increasing the overall quality of undergraduate research at Miami as evidenced through publications, grants, and fellowships, and broadening participation to students and faculty in all disciplines.
Student Services
Assist with the identification of appropriate funding opportunities
Offer clear routes to research opportunities for our undergraduates
Provide information about undergraduate research benefits to faculty, staff, and students
Director's Mission
Develop a strategic plan and objectives for sustaining strong research efforts, increasing activity in underutilized fields and disciplines; and improving the overall quality of research involving undergraduates, as evidenced through publications, grants, and prestigious fellowships
Identify curricular needs to promote research by undergraduates and generate cost-­‐effective ways to address those needs
Identify and secure funding for research by undergraduates and research-­‐related professional development for faculty, graduate students, and staff
Promote and publicize the achievements of undergraduate research efforts to the Miami community, prospective students and family members, alumni, professional organizations, funding agencies, and others
Undergraduate Research
At Miami University, students can engage in research, scholarship, and creative activities through one-on-one mentoring opportunities as well as inquiry-based learning in the classroom, both of which are known to impact academic achievement and retention. Faculty mentors and instructors lead students through projects that may be individual or team based, and conducted over a semester, an academic year, or exclusively in the summer. Undergraduate students may receive credit for such experiences, as they design and execute their projects.
Central to the success of undergraduate researchers are the educational partnerships with faculty, graduate students, and staff, that enrich the learning experiences for all. Each spring, over 300 research presentations are delivered by students during the Undergraduate Research Forum, an annual, day-long celebration of these successes.
Meet Our Staff
Joyce J. Fernandes, Ph.D.
Director of Undergraduate Research and Professor Department of Biology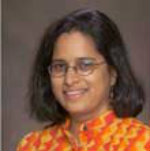 Joyce Fernandes, Professor of Biology, is responsible for the overall vision and direction for the Office of Research for Undergraduates.
Fernandes received a Ph.D. in Developmental Biology from the Tata Institute for Fundamental Research in Mumbai India, and joined Miami University in 1999 having completed Post-doctoral training in Developmental Neurobiology at Yale University. Dr Fernandes' research uses the fruit fly, Drosophila melanogaster, as a genetic model system to study the reorganization of motor systems and neural circuits during metamorphosis that give rise to adult-specific behaviors. Several research projects in the lab are designed to investigate cellular interactions among neurons, motor neurons, and glia that result in the developmental patterning of adult tissues. Each year at least 8-10 undergraduates work in the Fernandes lab, and students have co-authored manuscripts, developed a research thesis, and presented at National and Regional conferences. Dr. Fernandes' research has been funded by the National Science Foundation as well as the National Institutes of Health.
Dr. Fernandes was part of the team that developed and implemented FYRE (First Year Research Experience), through a successive series of Faculty/Staff Learning Communities. She is one of three faculty who piloted a 2 semester course-based version of FYRE in 2016-17, as a model to include first-year students in authentic research. Dr. Fernandes teaches undergraduate courses in Cell Biology, Developmental Biology, and Neurobiology, as well as graduate seminars in her fields of interest- Neurobiology and Science Education. She has served as Principal Investigator on Institutional awards funded by the National Science Foundation to increase minority representation in the Biological Sciences, through a focus on undergraduate research and mentoring, as well as a Major Research Instrumentation award. More recently, Dr Fernandes has been involved in improving retention in first-year courses, through collaborative projects with graduate student instructors.
Dr. Fernandes serves on the education committee of the American Society for Cell Biology (ASCB), is a Councilor in the Biology Division of the Council on Undergraduate Research, co-chairs the Advocacy Committee for the Council on Undergraduate Research (CUR), and serves as an Advisory Board member of Ohio-PKAL network (STEM focus at AACU). Dr. Fernandes served (2012-2014) as Program Officer at the National Science Foundation, in the Division of Biological Infrastructure, where she managed programs in Major Research Instrumentation and Instrument Development for Biological Research.
Martha E. Weber, M.S.
Coordinator of Undergraduate Research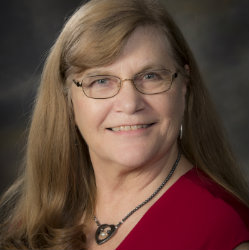 Martha Weber supports the vision and mission of the Office of Research for Undergraduates. She supports these ORU sponsored undergraduate research programs: First Year Research Experience (FYRE), Doctoral Undergraduate Opportunities in Scholarship (DUOS), the Undergraduate Research Award Program, and the Undergraduate Summer Scholars (USS) programs.
In addition, Martha directs the annual spring Undergraduate Research Forum to showcase student research projects and other creative activities. She serves as Miami's liaison to The Council on Undergraduate Research (CUR) and advises the Student Organization for Undergraduate Research and Career Exploration (SOURCE).
In 2007 Martha earned her Master of Science degree from Miami's College Student Personnel Program. She obtained a B.A. in French from Miami in 1972 and also speaks a smattering of German and Luxembourgish.
Before joining Miami University in 1988, Martha developed proposals for an international construction company in Atlanta. During the first seven years of her career, she lived in the Grand Duchy of Luxembourg working for Cargolux Airlines, which gave her the opportunity for extensive world travel to over 40 countries.
Martha has presented at Miami's Lilly Conference on College Teaching in partnership with Christine W. Heilman, Ph.D., and at the Council of Undergraduate Research with Joyce J. Fernandes, Ph.D.
Contact Us
Office of Research for Undergraduates
122 King Library
Oxford, OH 45056