EDL Graduate Student Colloquium
First Annual EDL Graduate Student Colloquium
Saturday, February 3, 2018
Scholarship Suitcase: Unpacking your Voice
Peabody Hall | 9:00am-4:00pm
The EDL Graduate Student Colloquium brings together a myriad of education stakeholders and future scholars to present their emerging work and foster conversation around issues in their discoveries.
We welcome all future scholars, activists, teachers, and practitioners across the University to witness this emerging work affecting the field of education and extend an invitation to discuss critical matters in the field through our own interactive "Scholar Talk".  Join us and our phenomenal guests Dr. Thea Berry, Associate Professor & Associate Dean of the Graduate School at The University of Texas at San Antonio, College of Education and Human Development and Dr. Cheryl Matias, Associate Professor, Urban Community Teacher Education at the University of Colorado Denver, School of Education and Human Development.
Dr. Theodorea Regina Berry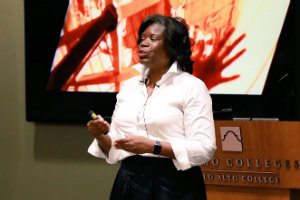 Associate Professor of Curriculum Studies, Department of Interdisciplinary Learning and Teaching and is currently serving as Associate Dean of Academic Affairs and Director of Graduate Recruitment and Engagement in the Graduate School at the University of Texas at San Antonio.  She currently serves as Vice President for the Foundation for Curriculum Theory, and as Secretary for Division B of the American Educational Research Association.  Her scholarship focuses on the lived experience of women of color as pre-service teachers and teacher educators, the critical examination of race, ethnicity, and gender for teaching and teacher education, critical race theory/critical race feminism, and qualitative research methodology (with a focus on narrative inquiry, ethnography, and auto-ethnography), and curriculum theory.  Dr. Berry's recent publication, States of Grace:  Counterstories of a Black Woman in the Academy is forthcoming in 2018 with Peter Lang Publishing.
Dr. Cheryl Matias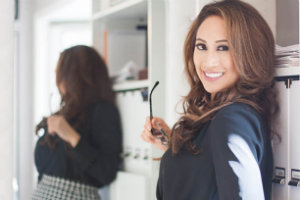 Associate Professor in the School of Education & Human Development (SEHD) at the University of Colorado Denver, an affiliate faculty for the University of Colorado Denver's Social Science master's program and Freshman Year Seminar Program, and the faculty founder of Research Advocacy in Critical Education (R.A.C.E.) a collaborative think tank that brings together local community activists, educators, students and community members in the pursuit for racial and social justice in education.  Her research focuses on race and ethnic studies in education with a theoretical focus on critical race theory, critical whiteness studies, critical pedagogy and feminism of color.  A former K-12, her other research interest is on motherscholarship and supporting women of color and motherscholars in the academy.  Her book, Feeling White:  Whiteness, Emotionality, and Education, was awarded 2017 Honorable Mention for the Society of Professors of Education at 2017 AERA.
Schedule
9:00 – 10:00 Colloquium Scholar Talk
10:10 – 12:20 First Concurrent emerging research presentations
12:30 – 1:30 Luncheon with Scholars
1:45 – 3:00 Last Concurrent emerging research presentations
3:15 – 4:00 Best emerging research award and Reception with Guest Scholars
To register for the colloquium and luncheon ($20 fee for lunch) by Tuesday, January 30, 2018, please click this link: