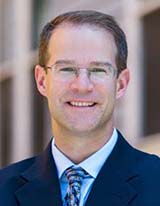 DANIEL ARTHUR
Principal
The Brattle Group
More info
Dr. Arthur is an economist at The Brattle Group, an economic and litigation consulting firm.  He has more than twenty years of consulting and litigation experience in energy industries.  He specializes in the analysis of antitrust and market power, ratemaking and regulatory policy, and commercial litigation and has testified before the Federal Energy Regulatory Commission, state public utility commissions, and federal courts. 
With respect to antitrust and market power issues, Dr. Arthur has testified regarding the evaluation of whether a firm, or firms, possess market power, the evaluation of market-based rates, as well as issues related to the determination of a competitive price, the evaluation of competitive alternatives, damages calculations, and the allocation of settlements for different consumer classes.  He has also testified in several regulatory ratemaking proceedings regarding cost of service issues and reasonable allocations of costs, and assists clients regarding rate design issues on varying portions of a system and for differing customers. 
Dr. Arthur earned his Ph.D. (1997) and M.A. (1994) in Economics, with a concentration in Industrial Organization, from Northwestern University.  He graduated from Miami University with a B.S. in Economics, Finance, and Mathematics & Statistics in 1992.
Reflection
My undergraduate degree in economics from Miami provided the foundation for pursuing a Ph.D. in economics and a career applying economics to real world problems and events.  I was fascinated with how price levels are formed in competitive and non-competitive markets, and what is reflected in the prices of everyday items all around us.  I appreciate the education provided by the economics professors at Miami, including the opportunity to take Masters level classes as an undergraduate, as well as their willingness to help me to learn more outside of the classroom.  I felt the professors really got to know me, provided advice both during my undergraduate education about paths and coursework to pursue, and also continued to provide advice during graduate school as well as into my career path.  
ADAM ASHCRAFT
Senior Vice President and Head of Credit Risk Management
Risk Group
Federal Reserve Bank of New York
More info
Adam Ashcraft joined the Risk Group of the Federal Reserve Bank of New York (FRBNY) in June 2009. In his current position, he manages a team responsible for measuring, mitigating, and reporting on the credit risk associated with actual and potential extensions of credit by the Bank. His team is working on developing the data, infrastructure, and analytics necessary for the System to have real-time views of credit risk independent of credit ratings.
Before joining the Risk Group, he was actively involved in the design and implementation of the Term Asset-Backed Securities Liquidity Facility (TALF). Adam joined the bank as a Research Economist in June 2001 after earning a PhD in Economics from the Massachusetts Institute of Economics. Over his career, he has published academic papers and served as a referee for the top economics and banking journals. His personal research has focused on impact of banks on the real economy and the impact of regulation on bank behavior.
Reflection
I became interested in economics after participating in policy debate in High School. I noticed that it was difficult to argue either side of most public policy issues without touching on important economic issues, and that if you looked you could always find economists arguing either side. Looking back, it is clear to me that it would be hard for anyone to have influence in public policy or business without a solid understanding of economics.
Completing a degree in Economics is an important step in ensuring that you will not only have a job, but have one that you actually like. It will start by giving you the vocabulary to understand the business media. It will continue by teaching you frameworks through which to evaluate public policy and business decisions. It will help you develop expertise in tools which can be used for you to develop and evaluate hypotheses about the world around you. Finally, it will allow you to advance your analytical thinking skills, so you will be better prepared to work through situations for which classes could never prepare you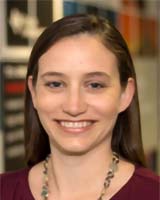 SAMANTHA DWINELL
Vice President, Human Resources -- Talent Management and Workforce Intelligence
Texas Instruments
More info
As Vice President of Human Resources, Samantha Dwinell leads TI's global talent management and workforce intelligence function, ensuring that TI has a continual pipeline of diverse internal and external talent ready and committed to meeting TI business needs. By leveraging evidence-based people analytics, her organization provides insights into the workforce in order to inform people and business decisions throughout the employee life cycle.
Dwinell previously served as Human Resources Director for TI's Wireless Business Unit at TI's Dallas headquarters and Human Resources Director for TI France in Nice, France. 
She is a strategic HR executive that partners with leaders at all levels to deliver business results by maximizing the ability and contributions of talent in the organization. From strategic business planning to first-line employee communications, Samantha has demonstrated strength in helping leaders not only define where they want to go, but also how to get there.  Her areas of expertise include organizational change, organization development, leadership development, communications, employee engagement, talent management, workforce planning, talent acquisition, and people analytics. Samantha has a strong background in global HR, including direct experience managing HR in foreign locations.
In the community, Dwinell supports efforts to promote the education and development of the next generation of leaders, particularly women and young girls. She is a member of the Board of Advisors for Catalyst Inc. and the Board of Directors for the Texas Women's Foundation.  She currently serves on the Industry Advisory Council for the Jindal School of Management at the University of Texas at Dallas.
Dwinell earned a master's degree in Human Resources and Industrial Relations from the University of Illinois and a master's degree in Organization Development from Benedictine University in Illinois.  She received a bachelor's degree in Economics and Sociology from Miami University in Oxford, Ohio.
Reflection
Economics teaches and helps build critically important foundational skills –  such critical thinking, quantitative analysis, informed decision-making – that I use every day at work and in my personal life.  As part of the honors program and a sociology major, I somewhat haphazardly found myself in Dr. Mike Curme's economics class.  And I loved it!  While sociology helped me understand the interactions of people and groups, economics provided a much needed balance to understanding business.  It's probably no surprise then that I've built a successful career in Human Resources over the past 20 years.
I'm passionate about helping to build the next generation of leaders, particularly young girls like my daughter.  Through community involvement, such as engaging with Miami University, I hope that I can make even a small difference in the lives of others.
SUSAN ESLER
Vice President and Chief Human Resources and Communications Officer
Ashland
More info
Ms. Esler retired in late 2015 after more than 30 years working in human resources and communications leadership roles with several Fortune 500 organizations. Her final role was with Ashland Inc. where she was the Chief Human Resources and Communications Officer and a member of the executive leadership team. In that role, she had responsibility for the global management of all aspects of human resources, including talent management and development, compensation and benefits, and labor and employee relations. Her communications responsibilities included corporate and financial communications, public relations and community relations. She joined Ashland in 1999.
Immediately prior to joining Ashland, Susan served as senior director of compensation, benefits and HRIS for PepsiCo Food Systems. She held various HR leadership roles within the PepsiCo organization starting in1990. Susan was also been employed as a compensation consultant with Mercer and started her working career at Dow Chemical as an HR specialist.
A native of Pittsburgh, Pa., she is a graduate of Miami University, and earned her master's degree in business administration from the Weatherhead School of Management at Case Western Reserve University. She currently serves on the boards of trustees of the Cincinnati Museum Center, the Cincinnati Shakespeare Company and the Cincinnati Chamber Orchestra.
Susan is a Board Certified Coach (BCC) and in this capacity enjoys working with individuals to identify their goals and develop their plans to achieve a balanced life. She also recently completed the requirements for yoga instructor certification.
Susan lives in Cincinnati with her husband Steve Skibo and their rescue dog Pete. She has one adult son.
Reflection
My plan when I entered Miami was to major in political science and then hopefully go on from there to pursue a law degree. My father, who had been a political science major, encouraged me to pursue a major in the business school believing that if I changed my mind, a business degree would give me more options. The economics major seemed the most closely aligned to political science, so that is how it started.
I spent the second semester of junior year in Washington, D.C. where I interned with a law firm. While it was a great experience, I also learned that I did not want to pursue a law degree. Turns out dear ole' dad was right! Now what? The area of labor economics had been particularly interesting to me and so when I returned to Miami for my senior year I took several more economics classes focused on labor.
I've worked in the area of Human Resources for over 30 years now and I can honestly say I use my understanding of economics almost every day in my work. Quite frankly, economics is not a typical academic background for someone in my line of work. When people I work with learn that it is my educational background it helps me gain credibility as someone who pursued a challenging area of study and who understands numbers, analytics and conceptual thinking.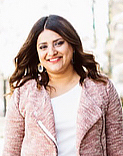 SHIBANI FAEHNLE
KeyBank (Sr. Initiative Development Manager); BombayTaxiBoutique.com (Founder and CEO); SheInTheCLE (Founding Partner)
More info
Shibani Faehnle joined KeyBank in 2005 and is currently a Business Development Strategist with the Community Bank. Prior to that, she was the Interim Intern Program Manager for the Corporate Bank. Her past experiences at Key include Vice President with the Private Loan Management Group of KeyBanc Capital Markets, focusing on the Gaming Travel & Leisure, Healthy & Active, and Food & Wine sectors within the Consumer Markets segment. In addition, Shibani covered Technology as well as Waste Management.
Prior to joining the firm, she was a Commercial Credit Analyst at Sky Financial Group, subsequent to completing a management training program at Sky. She also worked as an Account Manager at CDW.
Shibani holds a B.S. in Business Economics from Miami University. In 2003, she received a M.A. in Economics, also from Miami University. Shibani graduated from The Cleveland Leadership Center's Bridge Builders Program in 2015.
Shibani is a board member for the Young Professionals Advisory Council for Miami University's Farmer School of Business. She is also a board member for the inaugural class of BVU: The Center for Nonprofit Excellence Young Professionals Ambassadors Program. She leads Key's Young Professional Business Networking and Impact Group. She is a former board member and current active volunteer for Secondhand Mutts and The Circle- Cleveland Orchestra's Young Professionals. Shibani is a founding partner of SheInTheCLE.com, a nationally recognized blog. She is also the founder of BombayTaxiBoutique.com, an online jewelry boutique and blog, which was awarded Editor's Choice for Best Online Boutique by Cleveland Magazine's Best of Cleveland 2016. She was also honored as Crain's Cleveland Business Forty Under 40 in 2016. She is a frequent speaker on entrepreneurship, women's leadership and young professionals leadership. Shibani is a native of Mumbai, India and has called Cleveland, Ohio home since 2004.
PATRICK JONES
Founder and CEO of Vocatio
More info
Patrick is currently the Founder and CEO of Vocatio, an angel funded and emerging startup in the Education-to-Employment domain.
Vocatio.com, a vocationally themed media network and talent marketplace to help students 16-24 yrs old navigate their way through school to a passionate and purposeful career of their choice. What is Vocatio? (https://youtu.be/Zkxtxm7kZ_E) To date the reception from students, their parents, educators and employers from early testing has been outstanding. The company is a previous member of the prestigious GSV Labs Ed-Tech program in San Francisco, winner of the Duke University Startup Showcase and winner of VentureTech PeopleOps Innovation Challenge.
As an increasingly sought after public speaker and workshop presenter, Patrick has been invited to speak to more than 75 college and corporate audiences on a variety of topics such as independent filmmaking, digital media, social entrepreneurship, political activism and diversity matters.
Since 2002, Patrick has operated as an entrepreneur and independent management consultant on several diverse new media, technology and software industry related projects for such clients as Atlanta Gas & Light, Promethean, Turner Entertainment, Manheim/AutoTrader, Coca Cola and BellSouth (now AT&T). Prior to 2002, he was a Partner with Siebel Systems (now Oracle), a Principal at Diamond Technology Partners (acquired by PwC) and Senior Consultant with PricewaterhouseCoopers.
Patrick received his M.B.A. from Duke University and his B.A. in Economics and minor in Political Science from Miami University. Patrick is married to Michele Cacdac Jones and together they have a daughter, Savanna. In his spare time he enjoys the beach, basketball and golf.
Reflection
I chose to study Economics and Political Science at Miami because I was passionately interested in the intersection of both. I was able to extend that passion from the classroom to on campus via my involvement in College Republicans and the Presidential Campaign of 1988 (Bush v Dukakis) and a few local campaigns (including John Boehner's first congressional campaign). I had my first political internship as a rising Junior with the Georgia Republican Party which in turn led them to inviting me back as a rising Senior to an elevated internship role. Subsequently I ended up with a full-time job offer from the GA GOP heading into my Senior year at Miami.
Since then, along my career journey I've been able to work for a Civil rights icon, get my MBA at Duke, produce an award-winning indie film and projects for TV and the web, build a successful career in consulting and digital marketing, and been an entrepreneur. What's been a critical part of my career journey and success have been the great infrastructure friends I made at Miami and by extension the tremendous network of alumni. If there's anything simple yet critical I would tell students today, is to "not let your books get in the way of your education" and to maximize not only the classroom by the experiences and relationships outside of the classroom that a fine university like Miami can provide.
Without a shadow of a doubt, Economics is a tremendously flexible and vital learning framework for just about anything you want to do and accomplish in life. Now go make it happen!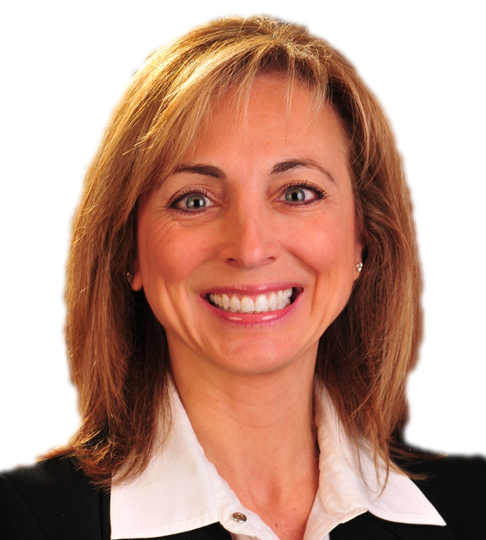 LYNNE KIESLING
Visiting Professor in Engineering and Public Policy
Co-Director of the Institution for Regulatory Law & Economics
Faculty Affiliate in the Wilton E. Scott Institute for Energy Innovation
Carnegie Mellon University
President, Knowledge Problem LLC
More info
Lynne Kiesling is an economist focusing on regulation, market design, and the economics of digitization and smart grid technologies in the electricity industry. She is a Visiting Professor in the Department of Engineering and Public Policy, Co-Director of the Institute for Regulatory Law & Economics, and a Faculty Affiliate in the Wilton E. Scott Institute for Energy Innovation, at Carnegie Mellon University. She also provides advisory and analytical services as the President of Knowledge Problem LLC, and is an Adjunct Professor in the Masters of Science in Energy and Sustainability program at Northwestern University. She served as a member of the National Institute of Standards and Technology's Smart Grid Advisory Committee, and is an emerita member of the GridWise Architecture Council. Her academic background includes a B.S. in Economics from Miami University (Ohio) and a Ph.D. in Economics from Northwestern University.
LinkedIn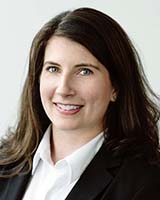 JILL KOSONEN
Director
Epsilon Economics LLC
More info
Jill Kosonen is a Director at Epsilon Economics LLC based in Chicago, Illinois.  Jill specializes in transfer pricing and valuation for multinational enterprises, real estate investment trusts (REITs), and tax-exempt organizations. Ms. Kosonen has more than 15 years of experience in planning, documenting, and resolving a wide range of transfer pricing matters for many of the leading global life sciences, industrial, and consumer goods companies. She has participated in transfer pricing audits involving negotiations with the United States, Belgian, Canadian, Chinese, Irish, and Korean taxing authorities. Ms. Kosonen has provided economic analysis for the issuance of asset-backed securities including statistical sampling and estimation procedures and fair value determinations associated with credit risk retention requirements under the Dodd-Frank Act.
Ms. Kosonen is the head of the transfer pricing practice at Epsilon Economics, which was named as a leading US transfer pricing advisory firm for 2020 by International Tax Review / TP Week. Prior to joining Epsilon Economics, Jill was a Director in the Transfer Pricing practice at Duff & Phelps where she was responsible for transfer pricing and tax valuation in its Chicago office. Previously, Jill was an Associate Principal with Charles River Associates.
Ms. Kosonen received her B.S. in Business Economics from Miami University in 2002. She also completed studies in Luxembourg at the John E. Dolibois European Center of Miami University and in Russia at the Institute of Business Studies in Moscow in the summer of 2000. Jill is a co-chair of the International Tax committee and member of the Chicago Tax Club.  Jill is a member of the National Association of Business Economists. Jill is also passionate about her work with the Union League Boys and Girls Clubs as a Board of Trustees member.  Jill and her husband have two children.
Reflection
Shortly after taking my first economics classes during my sophomore year, including Dr. Thomasson's Health Economics class, I switched my major from accounting to business economics. I was instantly hooked!  Economics helped me to see and understand the world, business, and human behavior in a way that I'd never experienced up until my first few classes.  In hindsight, I think that economics also help me tap into my love of data and data visualization.  Economics challenged me to think instead of simply memorize rules.  After participating in the summer Luxembourg and Russia study abroad programs, I quickly declared an international business minor comprising many internationally-focused economics classes, such as international monetary policy.   As a student, I did not know exactly where economics would take me career wise, but I liked the challenge of finding opportunities in the field.   Fast forward to today -- I've spent my career in economics and finance, with nearly 20 years of experience in economic consulting working for multinationals.  I am very grateful to the economics professors, fellow students, and department at Miami for preparing me well for a life-long career in economics.
LinkedIn
JILL MILLER
President
Bethesda, Inc
More info
Jill Miller is president of Bethesda Inc., a 501(c)(3) organization that is both co-sponsor of TriHealth, a leading integrated health care system in Southwest Ohio, and creator of bi3, a grantmaking initiative to transform health.

Since 2010, bi3 has granted more than $36 million, making it one of Ohio's largest health-based grantmakers. Under Jill's leadership, bi3 invests in new ideas with the potential to lead to breakthrough change in health practices – focusing on maternal/infant health, behavioral health, and end of life care, as well as health
innovations. This program, unique for a healthcare organization, has prompted positive changes to reduce infant mortality, improve access to care for people with disabilities, enhance end-of-life care, and lower health care costs. Each of these issues is essential for creating significant improvement in community health and in healthcare delivery.
 
Earlier in her career, Jill founded and led the Joey Votto Foundation, where she managed and facilitated grants, created new grassroots programs, and built meaningful relationships with community partners. She is a former development director at Ronald McDonald House, where she exceeded fundraising goals, facilitated organizational change, and led efforts to empower board members and community volunteers. Jill also has held leadership roles in the financial and insurance industries.

Jill serves on Miami University's Economics Advisory Board, Camp Joy's Board of Trustees, The Health Collaborative's Accountable Health Communities Advisory Board, Cradle Cincinnati Advisory Board, and Bethesda Foundation Board of Trustees.

She is a 2016 YWCA Rising Star, a member of Leadership Cincinnati Class 39 and the Cincinnati Business Courier's 2016 Forty Under 40 class. Jill holds a Business Economics degree from Miami University and MBA from Xavier University.
Reflection
Professor Melissa Thomasson is the reason I majored in business economics and participated in the honors economics program my senior year. She challenged me to think critically and differently about the world around me. However upon graduation in 2003, my career path was unclear and the economy was weak due to the early 2000 recession. I knew I did not want to go into public policy, work at a central bank or attend graduate school (I prefer economic theory over econometrics), but unfortunately was not exposed to many other career options, especially in the nonprofit sector. Thus, I decided just to get my feet wet and accepted a position as an insurance underwriter.
I have had many "tours of duty" over the past thirteen years, serving as a budget analyst, financial analyst, professional fundraiser, nonprofit entrepreneur, and grant maker. My relationship building skills and sincere interest in people have allowed me to build a strong professional network which allows me to take on more risk. I have benefited from several mentors through the years, each contributing to my development and success. I recently was asked to write my six word memoir: Take a chance, never give up.
Personally, I want to leave a legacy of random acts of kindness and inspire my two daughters to do the same. I want my daughters to send Thinking of You cards for no reason. I want them to compliment the person working the drive-thru window and thank the janitor who cleans the floors. I want them to help someone up when they have been knocked down and offer forgiveness when they are wronged. I try to live each day by Maya Angelou's quote: People will forget what you said, people will forget what you did, but people will never forget how you made them feel.

GREG MOODY
Executive in Residence
The Ohio State University John Glenn College of Public Affairs
More info
Greg Moody is an Executive-in-Residence at the John Glenn College of Public Affairs where he teaches, conducts research, and provides leadership training for state and local elected officials through the State of Ohio Leadership Institute. He joined the faculty after 24 years of public service in state and federal government.
Prior to his appointment, Greg served as the executive director of Ohio Governor John Kasich's Office of Health Transformation. His team gained national attention for its creativity in coordinating multiple state agencies and diverse private sector partners to improve overall health system performance.
Greg began his public service career studying the impact of Medicaid on federal spending for the U.S. House Budget Committee under then-Chairman Kasich. He also served as chief of staff for Dean Bernadine Healy at The Ohio State University College of Medicine and executive assistant for Ohio Governor Bob Taft.
Greg has a Masters in Philosophy from George Washington University and a Bachelors in Economics from Miami University.
Reflection
I marvel at the power of economics to describe the world, and how the world defies those descriptions. This tension was on full display in one of my favorite classes, Dr. James Brock's Bigness Complex, about how economic scale can deliver efficiency but also rig rules and subvert competition. Only a few years into my confident stance that economics could explain just about anything, that class said instead that other forces – political, social, cultural – also are at work in the world and sometimes powerful enough to upend economic theory. I started thinking in terms of public policy, always grounded in the economics I learned at Miami, but also trying to understand the other untidy forces that compete to claim "this is real." My path put me in the room where some amazing public policy happened, but that's just one path. I listen in wonder as others describe their paths, how they found Miami, the course they took through Laws Hall (in my day) or the Farmer School of Business, and the mixture of purpose and happenstance that reveals their path in the world. Whatever your path, I hope along the way you find peace, easy taxes, and a tolerable administration of justice.
HARRIET MOUNTCASTLE-WALSH
Vice President and General Counsel
Honeywell Aerospace
More info
Harriet Mountcastle-Walsh is Vice President & General Counsel for Honeywell Aerospace, a $15.7B strategic business group of Honeywell International based in Phoenix, AZ. Harriet leads the Law, Contracts & Export Compliance function - a staff of 280 legal, contracts, and international trade compliance professionals in 13 countries and 35 locations. She has overseen the transactional support of over $137B in global program wins and has focused the function on partnering for growth, thought leadership and enterprise risk management. Before joining Honeywell in 2000, she was a partner in the D.C. law firm of Howrey, Simon, Arnold, & White specializing in complex litigation, corporate transactions and regulatory compliance.
Harriet earned her J.D. from Harvard Law School in 1990 and graduated in 1987 from Miami with an A.B. in Economics and minors in Political Science and French. After college, she served as a White House intern for then Vice President George W. Bush, and following law school, she was a law clerk for the Honorable Judge Eric G. Bruggink of the U.S. Federal Court of Claims.
Harriet is active in the Arizona Women's Leadership Forum and is Chairperson for Honeywell's Political Action Committee in Arizona. Most recently, she launched the Honeywell Aero Women's Council with over 1,000 members and 11 global chapters. She and her husband Joe have 4 children.
Reflection
I always knew I wanted to go to law school and thought a degree in Political Science was the best path for me, until I took Dan Seiver's Micro Economics class. After getting a getting an A on the first exam, Dan asked me to consider economics as a major. He may have regretted that decision after I got a D- on his next quiz! But it was too late, I was already hooked on a major that was as close as I could get to the business school while still being an Arts and Sciences major, which I thought at the time was still my best shot at law school. I later learned regression analysis from Nick Noble and about Big Business from James Brock. Little did I know that when I took his Economic Justice course and selected food stamps as the topic for my term paper I instantly made Dennis Sullivan's short list of students that really know how to jump into the deep end! As I look back, I now realize these classes gave me the principles and background that I needed to transition from a law firm partnership to a public company general counsel to a vice president role. I am truly thankful for these experiences, the commitment of terrific professors, and an education that has provided the foundation for a rewarding corporate career.
BRIAN OSGOOD
Executive Director
UBS
More info
I've spent the last 40 years on Wall Street in sales and trading with a focus on exchange traded derivatives. I began my career by creating and implementing a bond arbitrage program for a Chicago based firm that I ran for 8 years before moving on to sales at Bear Stearns in 1990. After 10 years I moved on to UBS where I currently run the equity index sales and trading group in New York. We cover a broad spectrum of clients including Asset Managers, Hedge Funds and Insurance Companies helping them optimize portfolio performance using exchange traded derivative products across the globe and while we specialize in equity index products we trade across multiple asset classes around the world.
Reflection
I was initially drawn to Economics as a major because of the broad range of independent thinking it required but it really came together in an advanced labor economics class in my junior year, 6 students and a professor just sitting and talking through issues, policy and theories for 90 minutes. It was during this time that I decided that continuing my studies beyond undergraduate was the path I was going to follow but even then I was uncertain where it would lead after that. Two years of course work and qualifying exams later I took off for New York to see what it had to offer. I'm not sure I knew what futures contracts were at that point but the combination of mathematics and analytics has kept me engaged and entertained for nearly 40 years.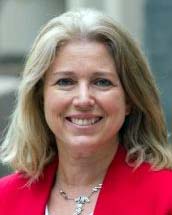 LAURE REDIFER
Mission Chief
International Monetary Fund
More info
Laure Redifer earned a Master's degree in Economics from Miami University in 1988. She received a Bachelor's degree in Economics and International Studies from Miami University in 1987.
Reflection
I came to Miami in 1983 to participate in its fledgling international studies program. After taking Rich Hart's honors macroeconomics course, I was hooked on economics. My undergraduate years at Miami were packed with activities, including participating in the Honors Program and Student Government and serving as an RA. The friendships developed with my economics professors (special call out to Dennis Sullivan and Homer Erekson) endure to this day, as do those with many of my fellow Bishop Hall nerds. As a graduate student and teaching assistant, the learning challenges deepened, but my professors were amazingly supportive (special call out to Mark McBride). Again, I developed lifelong friendships with my fellow students. These experiences at Miami were formative in the best way, equally because of the friendships and the sense of purpose fostered by my professors and peers. I've traveled the world in my career, and the people I met at Miami compare with the best of them - they are doing great things to make a positive difference in the world. The sense of purpose and community was the most valuable take-away from my time at Miami.
STEPHANIE SCHUMACHER
Vice President of Strategy and Analytics
Macys
More info
Stephanie Schumacher began her career at Macy's (then Federated Department Stores) working as an economic analyst before holding a variety of positions in finance. Stephanie has spent a majority of her career in Capital Planning, a group responsible for managing the company's $1+ billion capital budget. In 2010 she was promoted to Vice President of Capital and Financial Planning, managing all capital and expense decisions for Macy's merchant organization, and relocated to New York City. Stephanie was appointed to her most recent position in 2014, and now focuses on corporate financial planning and forecasting. She is also the acting finance liaison for the newly acquired Bluemercury, a leading luxury beauty retailer. Stephanie currently resides in Cincinnati with her husband Luke and two sons, Axel and Oscar.
A native of Columbus, Ohio, Stephanie graduated from Miami with a B.S.B. in Business-Economics in 2001 and an M.A. in Economics in 2002.
Reflection
I majored in economics because it taught me how to think, and I liked that I didn't have to rely on memorization to do well on tests. My first job at Macy's was a dream come true, working as a business economist in the exciting retail industry, where consumer behavior is paramount. But as my interests expanded to finance, I realized that my economics training was still a huge asset. The common thread in all of my positions is that they are very analytical, and being able to analyze data is imperative in retail. Econometrics taught me how to set up a good test, but since real life is not a perfect laboratory, we spend a lot of time trying to interpret test results in the absence of ideal controls. So while I don't use the complex methods I learned in the master's program, I rely on the principles of those methods every day. I also think that economics as a social science has helped me to understand what motivates behavior and to work more effectively with different types of people. This is extremely important in the business world. Great analysis is useless unless you can explain it, build partnerships, and convince others to endorse it. I truly love what I do and majoring in economics at Miami is what started it all.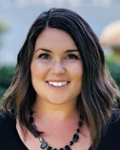 CHARLOTTE SMITH
Director, Global Sales Process
FIS  
More info
Charlotte is a 2016 Miami University MECO graduate, now working in Sales Enablement for the merchant payments line of business of FIS, the world's largest fintech and leader in banking, investments and payments. Charlotte leads a small, growing team responsible for process enhancements to enable FIS's sales teams to sell faster and deliver an optimal customer experience. Over the previous year she was responsible for the global integration of three lines of business into one following the $11B merger of rival payments companies. Prior to this, Charlotte spent two years in FIS's leadership, rotational program called FLDP. During her time in the FLDP program, Charlotte held roles in Risk, Information Security, and Compliance. The rotational program helped her develop the ability to be agile in the face of constant change, whether that be in the form of a new content area, manager, team, set of expectations or goals every six months. This has allowed her to adapt quickly as priorities of the business shift and that continues to carry her forward in the ever changing world of payments.
Reflection
In my role with FIS, I have been responsible for the global integration of three lines of business into one following a large acquisition. The integration work has been challenging and yet fascinating as we've solved numerous complex problems to design a global sales process that accommodates a variety of unique requirements. My experience in the rigorous MA Econ program was invaluable to the development of my ability to think critically, synthesize complex information, and solve problems with limited instruction. If I think about my day to day in the corporate world, those are three of the leading skills I leverage in order to progress my career.

DREW SPATA
Head Economist
Macy's  
More info
Drew Spata has been the Economist for Macy's Inc since 2016. He is a former member of the Cincinnati Chamber of Commerce Economic Advisory Group, and is currently part of the Federal Reserve of Cleveland Business Advisory Council. Prior to being Chief Economist he was a part of the small economics department with the company for eight years. Responsibilities include understanding and forecasting long and short term economic trends as they relate to the company as well as the retail industry as a whole. Internally runs research programs to understand projects and changes the company has made to better serve our customers. All of this comes together to build financial models and guidance for the Macy's managements teams. Prior to his time in Cincinnati, he lived in Seattle, WA. Working for an operating division of Macy's was part of the Gross Margin and Expense team there for three years. He received his Bachelors of Science in Economics from Miami University in 2001, and Master of Arts in Economics from Miami University in 2002. After graduating he stayed on as a Visiting Professor in Economics at Miami for two years. He lives in Cincinnati with his wife (also a graduate of Miami) and two daughters Lily and EV.
Reflection
I came into Miami without much understanding what I wanted to pursue except that I knew I wanted to be in the business school. Between my first Finance class and first Economics class I was hooked. When one of my professors described Economics as Applied Finance that was all it took for me. When I then found out that Economics was also applied mathematics and statistics I was ready to go. I have always enjoyed the thought process and approach to problems that economics teachings dictate. They have served me well and always lead me to extra questions or to pursue unique solutions. Teaching Economics for two years really gave me an appreciation of the discovery of the subject all over again. As students began to understand new concepts or look at situations differently I found great joy in the subject in a new way.