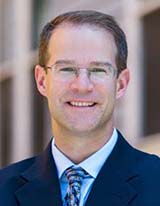 DANIEL ARTHUR
Principal
The Brattle Group
More info
Dr. Arthur is an economist at The Brattle Group, an economic and litigation consulting firm.  He has more than twenty years of consulting and litigation experience in energy industries.  He specializes in the analysis of antitrust and market power, ratemaking and regulatory policy, and commercial litigation and has testified before the Federal Energy Regulatory Commission, state public utility commissions, and federal courts. 
With respect to antitrust and market power issues, Dr. Arthur has testified regarding the evaluation of whether a firm, or firms, possess market power, the evaluation of market-based rates, as well as issues related to the determination of a competitive price, the evaluation of competitive alternatives, damages calculations, and the allocation of settlements for different consumer classes.  He has also testified in several regulatory ratemaking proceedings regarding cost of service issues and reasonable allocations of costs, and assists clients regarding rate design issues on varying portions of a system and for differing customers. 
Dr. Arthur earned his Ph.D. (1997) and M.A. (1994) in Economics, with a concentration in Industrial Organization, from Northwestern University.  He graduated from Miami University with a B.S. in Economics, Finance, and Mathematics & Statistics in 1992.
Reflection
My undergraduate degree in economics from Miami provided the foundation for pursuing a Ph.D. in economics and a career applying economics to real world problems and events.  I was fascinated with how price levels are formed in competitive and non-competitive markets, and what is reflected in the prices of everyday items all around us.  I appreciate the education provided by the economics professors at Miami, including the opportunity to take Masters level classes as an undergraduate, as well as their willingness to help me to learn more outside of the classroom.  I felt the professors really got to know me, provided advice both during my undergraduate education about paths and coursework to pursue, and also continued to provide advice during graduate school as well as into my career path.  
ADAM ASHCRAFT
Head of Enterprise Scenario Generation, Global Risk Analytics
Bank of America
More info
Adam Ashcraft joined Bank of America in September 2018.  In his current role, he manages a team responsible for the design and implementation of scenarios leveraged across the Bank for risk management, largely focused on use for Enterprise Stress Testing, Allowance, and Corporate Planning.   Before joining BAC, Adam worked at the Federal Reserve Bank of New York for 17 years as a PhD Economist, Head of Credit Risk Management in the Risk Group, and as Co-Chair of the LISCC Liquidity Program.
Reflection
I became interested in economics after participating in policy debate in High School. I noticed that it was difficult to argue either side of most public policy issues without touching on important economic issues, and that if you looked you could always find economists arguing either side. Looking back, it is clear to me that it would be hard for anyone to have influence in public policy or business without a solid understanding of economics.
Completing a degree in Economics is an important step in ensuring that you will not only have a job, but have one that you actually like. It will start by giving you the vocabulary to understand the business media. It will continue by teaching you frameworks through which to evaluate public policy and business decisions. It will help you develop expertise in tools which can be used for you to develop and evaluate hypotheses about the world around you. Finally, it will allow you to advance your analytical thinking skills, so you will be better prepared to work through situations for which classes could never prepare you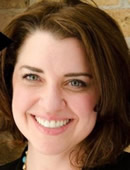 Trisha Daho
CEO/Founder
Empowered Leadership Cultivation
More info
Trisha spent most of her career leading large, diverse teams toward the delivery of value for her clients at a Big 4 Accounting and Advisory firm, wherein she served as a partner. She has been pivotal in the discovery and sustainability of value in the billions of dollars for her clients. She has worked with executives and their teams in dozens of Fortune 500 companies in the majority of states. She has also created enormous value for entrepreneurs, high growth companies, and aspiring start-ups. She left the corporate arena to light up the world of culture, talent, and DEI. And hence, Empowered was born.
Having made partner in a Big 4 accounting firm in 9 years, Trisha was charged with building thriving practices from scratch in 4 different regions of the country. Through laser-focused strategies and the ability to scale talent and service delivery quickly, she was able to create growth businesses that have expanded exponentially. The leaders she's cultivated have gone on to be partners, CFOs, CEOs, and much more. She also spearheaded the cultural and DEI initiatives related to creating more diversity in hiring, development, and ultimately, leadership building, in addition to ensuring a more inclusive workplace for women and diverse people for 16 years there.
With her own company, Empowered partners with leadership teams to create sustainable and measurable people results. Empowered helps organizations to create more fruitful talent acquisition and development strategies, accountability and measurement in leader performance, and the development of more inclusive cultures where all people thrive. The firm has offices in both Chicago and Paris.
Trisha regularly writes and speaks on a variety of topics, including authenticity in leadership, high impact teams, creating growth cultures, diversity and inclusion, the great resignation, industry insights, and many more. In her spare time, Trisha teaches kickboxing, fosters Labrador Retrievers, travels to faraway places, and watches lots of foreign films.
Reflection
Miami University generally, and my economics degree specifically, allowed me to excel both in law school and at a Big 4 global accounting and advisory firm, where I made partner in 9 years. Over the years, it's both the analytical side of my profession and the communications/human behavior side of my profession that led me to become an entrepreneur and start my own firm, focusing on organizational culture, people, and diversity, equity, and inclusion both domestically and internationally in middle and large market professional services firms.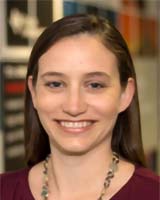 SAMANTHA DWINELL
Chief People Officer
The MENTOR Network
More info
As Chief People Officer, Samantha Dwinell leads people operations for The MENTOR Network and is responsible for enabling 35,000 passionate and committed employees who provide community-based health and human services for children and adults with intellectual and cognitive disabilities and their families.  Her team architects and delivers people strategies that help drive organizational growth, a compelling employee experience, and foster a caring and inclusive environment.
Dwinell previously served as Vice President of Talent Management at Texas Instruments, where she ensured the organization had a continual pipeline of diverse internal and external talent ready and committed to meeting business needs.  Additional roles at Texas Instruments include Divisional Head of Human Resources for the Wireless Business Unit and Human Resources Director for TI France.
Dwinell is an innovative and collaborative executive with extensive leadership experience helping organizations to grow, transform, and excel with a focus on delivering a compelling employee experience that inspires high performance.  She brings a broad background in business, talent management, change management, organization and leadership development, culture and engagement, coaching, diversity and inclusion, people analytics and HR technology. 
In the community, Dwinell supports efforts to promote the education and development of the next generation of leaders, particularly women and young girls. She is a member of the Board of Directors for the Texas Women's Foundation and previously served on the Board of Advisors for Catalyst Inc.  She currently serves as the Chairperson for the Industry Advisory Council for the Jindal School of Management at the University of Texas at Dallas, as well as sits on the Economics Advisory Board for Miami University in Oxford, Ohio.
Dwinell earned a master's degree in Human Resources and Industrial Relations from the University of Illinois and a master's degree in Organization Development from Benedictine University in Illinois.  She received a bachelor's degree in Economics and Sociology from Miami University in Oxford, Ohio.
Reflection
Economics teaches and helps build critically important foundational skills –  such critical thinking, quantitative analysis, informed decision-making – that I use every day at work and in my personal life.  As part of the honors program and a sociology major, I somewhat haphazardly found myself in Dr. Mike Curme's economics class.  And I loved it!  While sociology helped me understand the interactions of people and groups, economics provided a much needed balance to understanding business.  It's probably no surprise then that I've built a successful career in Human Resources over the past 20 years.
I'm passionate about helping to build the next generation of leaders, particularly young girls like my daughter.  Through community involvement, such as engaging with Miami University, I hope that I can make even a small difference in the lives of others.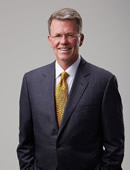 David Koenig
President and CEO
The DCRO Institute
More info
David R. Koenig is the President and CEO of The DCRO Institute. He is the award-winning author of Governance Reimagined: Organizational Design, Risk, and Value Creation and The Board Member's Guide to Risk. During his executive career, David created corporate risk management programs at three different companies and has managed complex financial portfolios in excess of tens of billions of dollars in size. He serves on the editorial board of the Journal of Risk Management in Financial Institutions, is the founder of the Directors and Chief Risk Officers group (the DCRO), the DCRO Institute, and a co-founder of the Professional Risk Managers International Association (PRMIA). He brings a particular skill as a Qualified Risk Director® and internationally recognized risk governance expert, helping companies navigate the intersection of risk-taking, innovation, and governance. LinkedIn
Reflection
I think back on my days at Miami with fond memories of learning and being challenged in areas that have informed all my work, research, and writing. Winn Fields was of particular influence in the Econ department as he encouraged my graduate studies. Jerry Miller's "zoo" left a strong impression, as did every encounter with him over my four years. The combination of Math/Econ/Stats was something that contributed to my acceptance to graduate school. It was put to use early in my career modeling option pricing in real-time in the 1980s and through all my work in risk management and risk governance. The simplest equation, and, in fact, the only equation in my first book, is driven by that combined learning. I am forever thankful to Miami and the faculty who took their time to teach and guide me as I found work that would be a joy for nearly all of my career.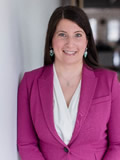 JILL KOSONEN
Director
Kroll LLC
More info
Jill Kosonen is a Director at Kroll based in Chicago, Illinois.  Jill specializes in transfer pricing and valuation for multinational enterprises, real estate investment trusts (REITs), and tax-exempt organizations. Ms. Kosonen has more than 20 years of experience in planning, documenting, and resolving a wide range of transfer pricing matters for many of the leading global life sciences, industrial, and consumer goods companies. She has participated in transfer pricing audits involving negotiations with the United States, Belgian, Canadian, Chinese, Irish, and Korean taxing authorities. Ms. Kosonen has provided economic analysis for the issuance of asset-backed securities including statistical sampling and estimation procedures and fair value determinations associated with credit risk retention requirements under the Dodd-Frank Act.
Prior to joining Kroll, Ms. Kosonen was the head of the transfer pricing practice at Epsilon Economics, which was named as a leading US transfer pricing advisory firm for 2020 by International Tax Review / TP Week. Previously, Jill was an Associate Principal with Charles River Associates.
Ms. Kosonen received her B.S. in Business Economics from Miami University in 2002. She also completed studies in Luxembourg at the John E. Dolibois European Center of Miami University and in Russia at the Institute of Business Studies in Moscow in the summer of 2000. Jill is a co-chair of the International Tax committee and member of the Chicago Tax Club.  Jill is a member of the National Association of Business Economists. Jill is also passionate about her work with the Union League Boys and Girls Clubs as a Board of Trustees member.  Jill and her husband have two children.
Reflection
Shortly after taking my first economics classes during my sophomore year, including Dr. Thomasson's Health Economics class, I switched my major from accounting to business economics. I was instantly hooked!  Economics helped me to see and understand the world, business, and human behavior in a way that I'd never experienced up until my first few classes.  In hindsight, I think that economics also help me tap into my love of data and data visualization.  Economics challenged me to think instead of simply memorize rules.  After participating in the summer Luxembourg and Russia study abroad programs, I quickly declared an international business minor comprising many internationally-focused economics classes, such as international monetary policy.   As a student, I did not know exactly where economics would take me career wise, but I liked the challenge of finding opportunities in the field.   Fast forward to today -- I've spent my career in economics and finance, with nearly 20 years of experience in economic consulting working for multinationals.  I am very grateful to the economics professors, fellow students, and department at Miami for preparing me well for a life-long career in economics.
LinkedIn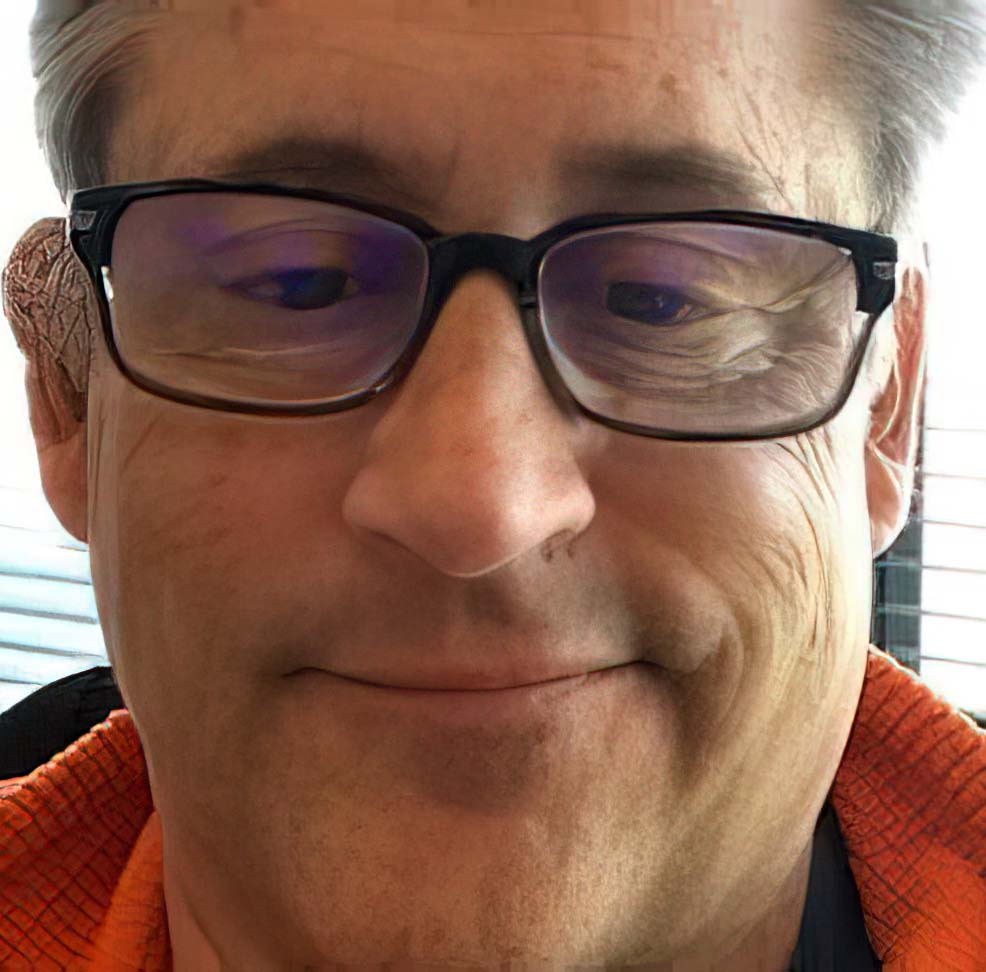 BRIAN OSGOOD
Executive Director
UBS
More info
I've spent the last 40 years on Wall Street in sales and trading with a focus on exchange traded derivatives. I began my career by creating and implementing a bond arbitrage program for a Chicago based firm that I ran for 8 years before moving on to sales at Bear Stearns in 1990. After 10 years I moved on to UBS where I currently run the equity index sales and trading group in New York. We cover a broad spectrum of clients including Asset Managers, Hedge Funds and Insurance Companies helping them optimize portfolio performance using exchange traded derivative products across the globe and while we specialize in equity index products we trade across multiple asset classes around the world.
Reflection
I was initially drawn to Economics as a major because of the broad range of independent thinking it required but it really came together in an advanced labor economics class in my junior year, 6 students and a professor just sitting and talking through issues, policy and theories for 90 minutes. It was during this time that I decided that continuing my studies beyond undergraduate was the path I was going to follow but even then I was uncertain where it would lead after that. Two years of course work and qualifying exams later I took off for New York to see what it had to offer. I'm not sure I knew what futures contracts were at that point but the combination of mathematics and analytics has kept me engaged and entertained for nearly 40 years.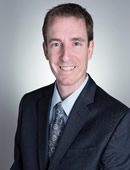 JEFF PRINCE
Professor and Chair, Business Economics and Public Policy & Harold A. Poling Chair in Strategic Management
Kelley School of Business, Indiana University
More info
Jeff Prince is Professor and Chair of Business Economics and Public Policy at the Kelley School of Business, Indiana University. He is also the Harold A. Poling Chair in Strategic Management. His specialized fields of research include industrial organization, applied econometrics, strategy, and regulation. He served as Chief Economist at the Federal Communications Commission during 2019 and 2020. At the FCC, he advised the Commission on economic policy, auction design, data analytics, and antitrust matters.
Professor Prince has been recognized for excellence in both his research and his teaching during his time at the Kelley School and while at Cornell. He is an author of multiple textbooks covering a range of core microeconomic and econometric principles in managerial economics and predictive analytics. His research focus is on technology markets and telecommunications, having published works on dynamic demand for computers, Internet adoption and usage, the inception of online/offline product competition, telecom bundling, the valuation of product features, and data privacy. His research also encompasses topics such as household-level risk aversion, airline quality competition, and regulation in healthcare and real estate markets. His works have appeared in top general interest journals in both economics and management, including the American Economic Review, the International Economic Review, Management Science, and the Academy of Management Journal. He has also published in top journals in industrial organization, including the Journal of Industrial Economics, Journal of Economics and Management Strategy, and the International Journal of Industrial Organization. He is currently a co-editor at the Journal of Economics and Management Strategy, and is on the board of editors at Information Economics and Policy.
Professor Prince has consulted for various clients on valuing antitrust, intellectual property, damages, and data privacy concerns. As part of this work, he has written numerous expert reports and provided oral expert testimony, through both deposition and trial, on many occasions.
Professor Prince received his BS in mathematics and statistics and BA in economics from Miami University in 1998 and his PhD in economics from Northwestern University in 2004.
Reflection
I attended Miami University from 1994-1998. I could not have asked for a better training ground for the unpredictable, exciting, and ultimately fulfilling career that has followed. First and foremost, the quality of teaching at Miami has been second to none. Some of my most memorable experiences – and these are just a few of many – were with Professors Farmer and Holmes in the mathematics department, and Professors Platt, Curme, and Hart as part of my economics coursework. They all did more than just share their knowledge, they made typically challenging material not just approachable, but truly interesting. My economics professors were so good that, despite being fully intent on pursuing a career in mathematics, and hence only majoring in mathematics and statistics, I evolved from having economics as a thematic sequence, to a minor, to a major by my senior year. Like Christopher Walken with the cowbell, I just had to have more econ.
With 25 years of hindsight, adding economics to my mathematics and statistics major proved to be an outstanding decision. The subjects are strong complements, and the combination of skills opens up a wide and exciting range of opportunities for those who can run that gauntlet. While it was clear even while I was at Miami that I was getting excellent preparation, I'm even more appreciative of my educational experience today. I am thrilled to have an opportunity as an advisory board member to contribute to the continuing tradition of excellence in economics education at Miami.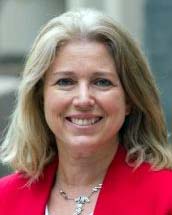 LAURE REDIFER
Mission Chief
International Monetary Fund
More info
Laure Redifer earned a Master's degree in Economics from Miami University in 1988. She received a Bachelor's degree in Economics and International Studies from Miami University in 1987.
Reflection
I came to Miami in 1983 to participate in its fledgling international studies program. After taking Rich Hart's honors macroeconomics course, I was hooked on economics. My undergraduate years at Miami were packed with activities, including participating in the Honors Program and Student Government and serving as an RA. The friendships developed with my economics professors (special call out to Dennis Sullivan and Homer Erekson) endure to this day, as do those with many of my fellow Bishop Hall nerds. As a graduate student and teaching assistant, the learning challenges deepened, but my professors were amazingly supportive (special call out to Mark McBride). Again, I developed lifelong friendships with my fellow students. These experiences at Miami were formative in the best way, equally because of the friendships and the sense of purpose fostered by my professors and peers. I've traveled the world in my career, and the people I met at Miami compare with the best of them - they are doing great things to make a positive difference in the world. The sense of purpose and community was the most valuable take-away from my time at Miami.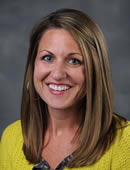 KATY ROUSE
Associate Professor of Economics
Elon University
More info
Katy Rouse is an Associate Professor of Economics in the Martha and Spencer Love School of Business at Elon University in Elon, NC. Katy is an applied microeconomist with scholarship interests in the economics of education and health economics. Katy has published several papers on the effects of schools switching from traditional to multi-track year-round calendars. Her research on this topic has attracted attention from a wide range of media outlets, including The Cincinnati Enquirer, The Wall Street Journal, and WUNC North Carolina Public Radio. Her recent research explores the relationships between physical education, child bodyweight and human capital outcomes. While at Elon, she has taught Business Economics, Intermediate Microeconomic Theory, Health Economics, Principles of Economics, and an upper-level capstone course she created called "Understanding Educational Disparities in the United States".
Katy earned her Ph.D. in Economics from the University of North Carolina at Chapel Hill in 2009 and a B.A. in Economics from Miami in 2002. Prior to entering graduate school in the fall of 2004, Katy worked for almost two years as an analyst for InteCap, Inc. (now part of Charles River Associates) in Chicago, IL.
Reflection
My first economics class was Honors Principles of Microeconomics with Jerry Miller. When I enrolled in that course, I was still struggling to find a college major. I signed up primarily because I needed to take a course designated as honors. I didn't know anything about the discipline and had no idea that class would eventually lead me to a career I love. Jerry Miller was an incredible teacher, and I absolutely loved that class. The next semester I signed up for Honors Principles of Macro with Rich Hart. After a successful first exam, Professor Hart pulled me aside, asked me my major, and said, "I think you should switch to economics." The rest, they say, is history. I went on to do well in my courses and was encouraged to write a departmental honors thesis. I took a small workshop with Dennis Sullivan where I learned about economics research and refined my writing and presentation skills. Then, in my final semester, I worked one-on-one with Melissa Thomasson to write my thesis, and I presented the final product to a room full of professors. Coming full circle, also in my senior year, I worked as a supplemental instructor for that first economics class I loved so much – Jerry Miller's Principles of Micro. That role allowed me to experience the joys of college teaching.
I am so grateful for the professors and mentors I had at Miami. If I hadn't taken that first class with Jerry Miller or been tapped on the shoulder by Rich Hart, I may never have found a major I loved. The experiential learning experiences of writing an undergraduate thesis and working as a supplemental instructor led me to the desire to pursue graduate study. As a college professor myself, I now try to emulate my Miami professors who made such an impact on my life. I work hard to create engaging classes and to illustrate the many applications of the field and the benefits of learning to "think like an economist". I reach out to promising students to encourage them to pursue the major. I have mentored many senior theses and university honors projects. I feel so fortunate to have found a career that I love, and I owe that to the economics department at Miami.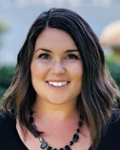 CHARLOTTE SMITH
Director, Global Sales Process
FIS  
More info
Charlotte is a 2016 Miami University MECO graduate, now working in Sales Enablement for the merchant payments line of business of FIS, the world's largest fintech and leader in banking, investments and payments. Charlotte leads a small, growing team responsible for process enhancements to enable FIS's sales teams to sell faster and deliver an optimal customer experience. Over the previous year she was responsible for the global integration of three lines of business into one following the $11B merger of rival payments companies. Prior to this, Charlotte spent two years in FIS's leadership, rotational program called FLDP. During her time in the FLDP program, Charlotte held roles in Risk, Information Security, and Compliance. The rotational program helped her develop the ability to be agile in the face of constant change, whether that be in the form of a new content area, manager, team, set of expectations or goals every six months. This has allowed her to adapt quickly as priorities of the business shift and that continues to carry her forward in the ever changing world of payments.
Reflection
In my role with FIS, I have been responsible for the global integration of three lines of business into one following a large acquisition. The integration work has been challenging and yet fascinating as we've solved numerous complex problems to design a global sales process that accommodates a variety of unique requirements. My experience in the rigorous MA Econ program was invaluable to the development of my ability to think critically, synthesize complex information, and solve problems with limited instruction. If I think about my day to day in the corporate world, those are three of the leading skills I leverage in order to progress my career.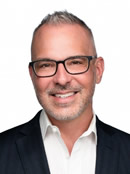 BRYCE STEPHENS
Managing Director
FTI Consulting
More info
Bryce Stephens has deep expertise in compliance with consumer financial protection laws and regulations. Dr. Stephens is an expert in large-scale data construction and analysis, economic and statistical analysis, and statistical sampling. He has worked on a variety of engagements involving fraud and breach of contract in adherence to mortgage underwriting standards and fair lending and fair housing compliance. Dr. Stephens' work in fair lending and fair housing includes advising on regulatory expectations, briefing on policy developments, conducting statistical analysis to identify potential fair lending and fair housing risks, supporting clients under investigation, preparing for potential litigation, and responding to regulatory in-reach.
Prior to joining FTI, Dr. Stephens served as a Section Chief in the Office of Research at the Consumer Financial Protection Bureau. There, he conducted fair lending analysis of consumer loan products in the context of supervisory examinations and enforcement actions. He advised on the technical aspects and strategic direction of fair lending-related rulemakings and policy initiatives, including the Home Mortgage Disclosure Act (HMDA), small business lending data collection (as required by Section 1071 of the Dodd-Frank Act), and the Bureau's efforts to curb the practice of dealer markup in auto lending. He also served as a subject matter expert on technical and compliance issues related to the use of alternative data and machine learning models.
Reflection
My first course in economics at Miami was Jerry Miller's Principles of Microeconomics. I remember being so excited about using math and models to study social phenomena. I continued my studies in economics at Miami and later in graduate school and have always appreciated the way that my training in economics has shaped my worldview. Studying economics taught me how to think and reason, which have been invaluable to me over the course of my career.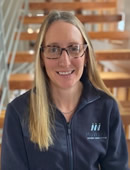 Liesa Taylor
Organization Effectiveness Consultant & Founder
HuWork
More info
Over a 20-year career in corporate HR and management consulting, the focus of Liesa's work has always been helping enterprise leaders align people and teams to business strategy. With experience working in and advising global, Fortune 500 organizations and leaders, Liesa guides companies through strategic transformations while creating more human, inclusive, and meaningful workplaces where people and businesses thrive.
Liesa has taught OD/HR as an adjunct faculty member for the University of Denver, has spoken to groups large and small, and has been published in Forbes. Liesa has an MBA from Stanford University and an undergraduate degree in Economics, summa cum laude, from Miami University.
Reflection
During my undergraduate years at Miami, I studied economics and was drawn to its logic and structure. I didn't know what I wanted to be when I grew up and consulting offered experience in different areas, so I started my career at Deloitte. There I discovered my passion for the people side of business through my "extracurricular work" recruiting and training new consultants.
Because I remained an economist at heart, I decided to continue my education in Stanford's MBA program. I wanted people-focused classes like interpersonal dynamics and organizational behavior together with more advanced courses in economics, strategy, finance, and operations. Following this, I spent more than 10 years in HR business partner roles at Sun Microsystems and Hewlett Packard and capped my corporate career as the VP of HR for HP marketing and communications. Since then, I have worked as a consultant.
I work across industries including tech, apparel, CPG, utilities, foundations, mining and agriculture answering questions like:
What's holding my organization back from peak performance?
How can I reduce the risk of leadership turnover?
How can I structure board conversations about leadership, succession, or   culture?
How should we assess employee performance?
How can I bring my organization values to life throughout the employee experience?
How can I delight new employees with interactive and effective onboarding?
How should I structure my team?
I have always been an advisor, a connector, mentor, and a teacher, and have been lucky enough to bring these qualities to life in my consulting work, teaching in the strategic HR management program at the University of Denver, and writing articles for Forbes.