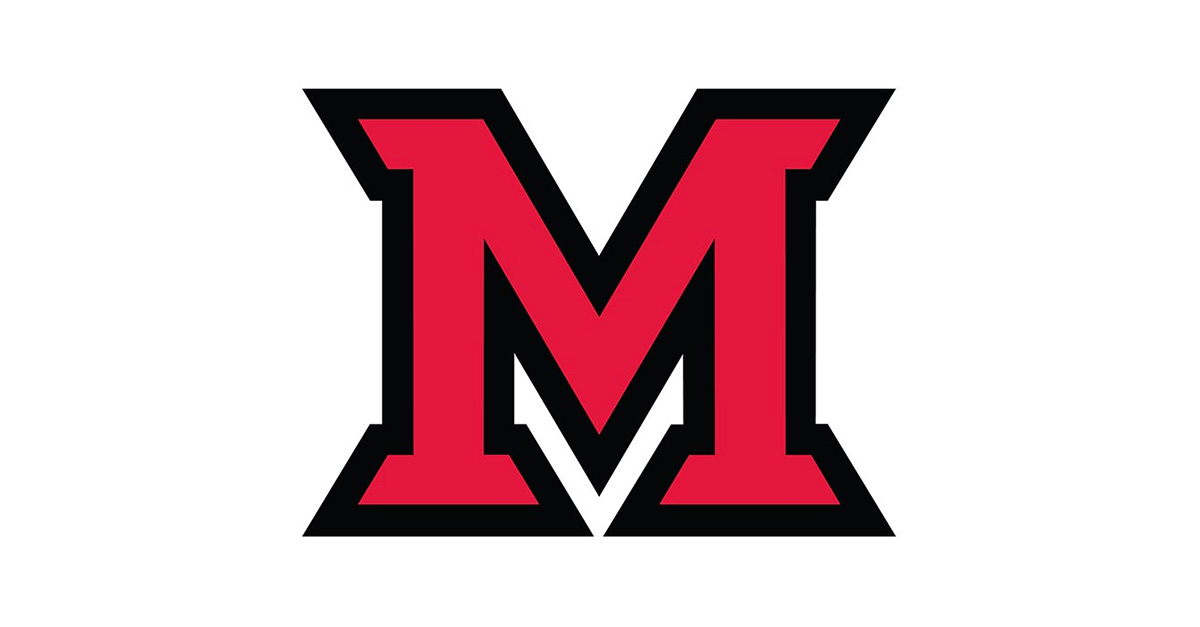 Feb 17, 2014
"The Unfinished Business of Freedom Summer" focus of Strippel Memorial Dialogue on Justice and Human Rights Program Feb. 20-21
Pam McMichael, director of the Highlander Research and Education Center, will present "Social Justice Organizing and the Continuing Business of Freedom Summer" at 4 p.m. Thursday, Feb. 20, in 25 Farmer School of Business. Her talk is part of the Robert E. Strippel Memorial Continuing Dialogue on Justice and Human Rights Program.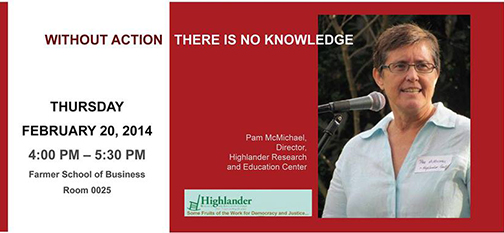 The program continues with a reception and workshop at 7 p.m. Feb. 20; and a student discussion, open workshop and "Food for Thought" lunch Feb. 21. 
For more than 81 years the Highlander Research and Education Center in New Market, Tennessee has been a driving force in developing grassroots leaders to address social and environmental issues mostly in Appalachia and throughout the south.
Highlander Center also had a "quiet yet powerful influence on Freedom Summer, a critical project of the Civil Rights Movement in Mississippi and its connection to Oxford, Ohio in 1964," said Janis Dutton, president, Oxford Citizens for Peace and Justice, a co-sponsor of the Strippel Dialogue.

"The Education of Labor" by Mike Alewitz, installed at the Highlander Research and Education Center.
Workshop: "Organizing for Social Justice" at 7:30 p.m. Feb. 20, in 322 McGuffey Hall; reception at 7 p.m.
Led by Pam McMichael, director, and Andre Canty, Development and Communication Team, Highlander Research and Education Center. Through Highlander's methodology of popular education, incorporating dialogue, story-sharing, and analysis, this workshop will explore contemporary and historical social justice work, engage with the idea of social change, and lift up models in your community. They will look at how social justice creates the way that helps everyday people take courageous stands and make change.
Workshop: "Working Across Race and Age: Building an Inter-generational, Multi-racial Movement" at 10:30 a.m. Friday, Feb. 21, in Goggin Ice Center Club Lounge 
Led by McMichael and Canty, the workshop will focus on working for social change across differences, with a particular focus on working across age and race. Participants will explore their own experiences, strengthen analysis, and learn skills that will help them engage with other activists from a variety of backgrounds to create a unified movement for justice.
"Food For Thought" lunch at 12:30 p.m., Friday, Feb. 21, at the Campus Ministry Center, 16 South Campus Ave.
Informal conversation with Pam McMichael and Andre Canty.
The Strippel programs are joint Miami University and Oxford community events; members of the Oxford community are encouraged to attend.
It is supported by the Center for American and World Cultures, the Miami University Center for Community Engagement in Over-the-Rhine, the Miami Family Fund and the Oxford Citizens for Peace and Justice. 
The Strippel program is also part of Celebrating Freedom: Understanding the Past, Building the Future, a university-wide, year-long event. This year, Miami marks the 50th anniversary of the summer of 1964 when more than 800 volunteers gathered at Western College (now part of Miami's campus) to train and prepare for registering African American voters in Mississippi.  That fateful Freedom Summer became the catalyst for much progress and change in our nation. The anniversary has inspired the broader theme of Celebrating Freedom.