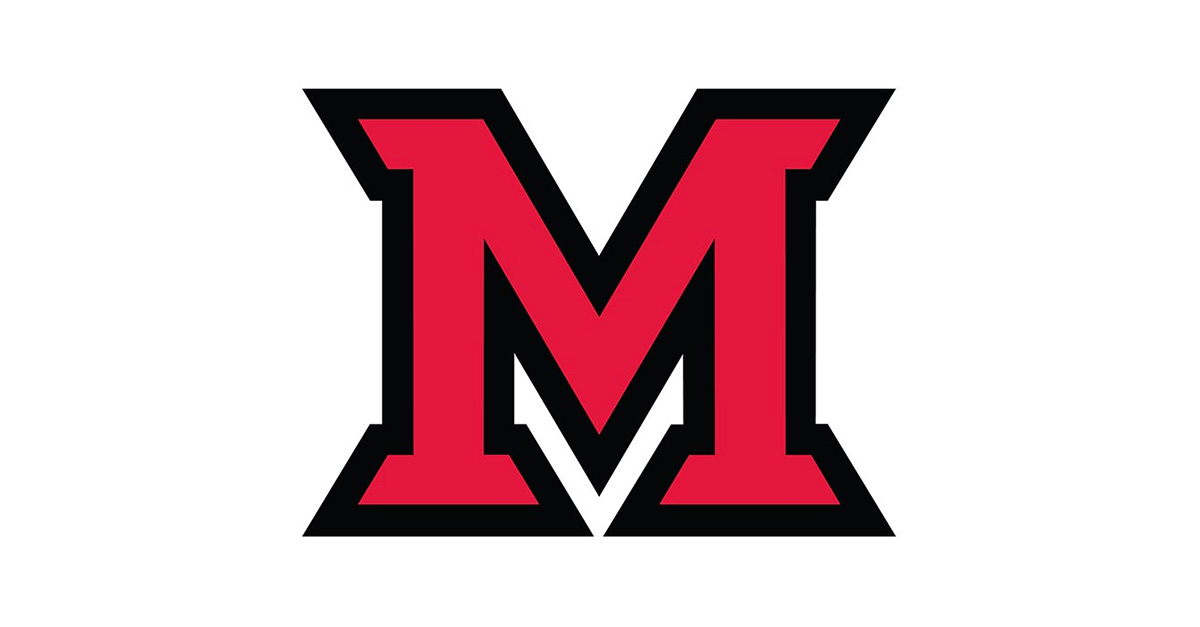 Aug 18, 2014
Bike lane inauguration and Freewheeling Friday bike ride Aug. 22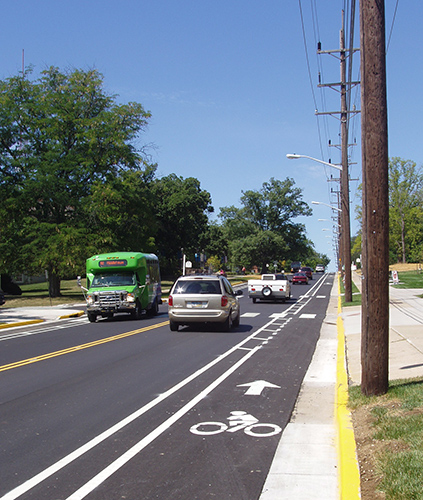 The new Spring Street bikeway goes from Patterson Avenue to College Avenue (photo by Susan Meikle).
The new Spring Street bikeway inauguration and a Freewheeling Friday group bike ride will be held 4-5 p.m. Friday, Aug. 22, starting in front of Bachelor Hall.
Join Miami and Oxford officials to celebrate the completion of long-planned bike and pedestrian improvements on Spring Street and around campus.
The new Spring Street Bikeway is one part of a growing network of paths for getting around town car-free.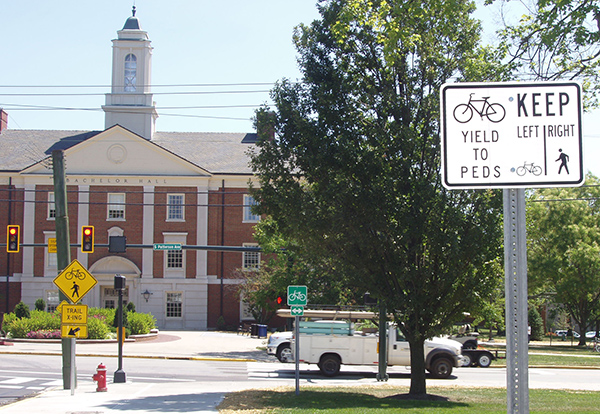 The Spring Street bikeway connects to new multiuse trails along Patterson Avenue at the redesigned intersection in front of Bachelor Hall (photo by Susan Meikle).
Following a ribbon-cutting at Bachelor Hall, a community ride will inaugurate new bike lanes and other off-street paths on a loop through campus and uptown: from Spring Street to College Avenue, to High Street and back to Patterson Avenue.
Refreshments and prizes will follow the bike ride. For more information contact David Prytherch, associate professor of geography, at prythedl@miamioh.edu.
"This event is to recognize the efforts of so many people - from planning to implementation - to make Oxford safer for pedestrians and bicyclists," according to Prytherch.   Improvements include new bike lanes, off-street paths along Patterson Avenue from Chestnut to Shadowy Hills; a new "Western Walk" path; and the redesign of the Spring Street/Route 27/Route 73 intersection.
Be part of a growing trend and new campus tradition: join a Freewheeling Friday bike ride every fourth Friday.