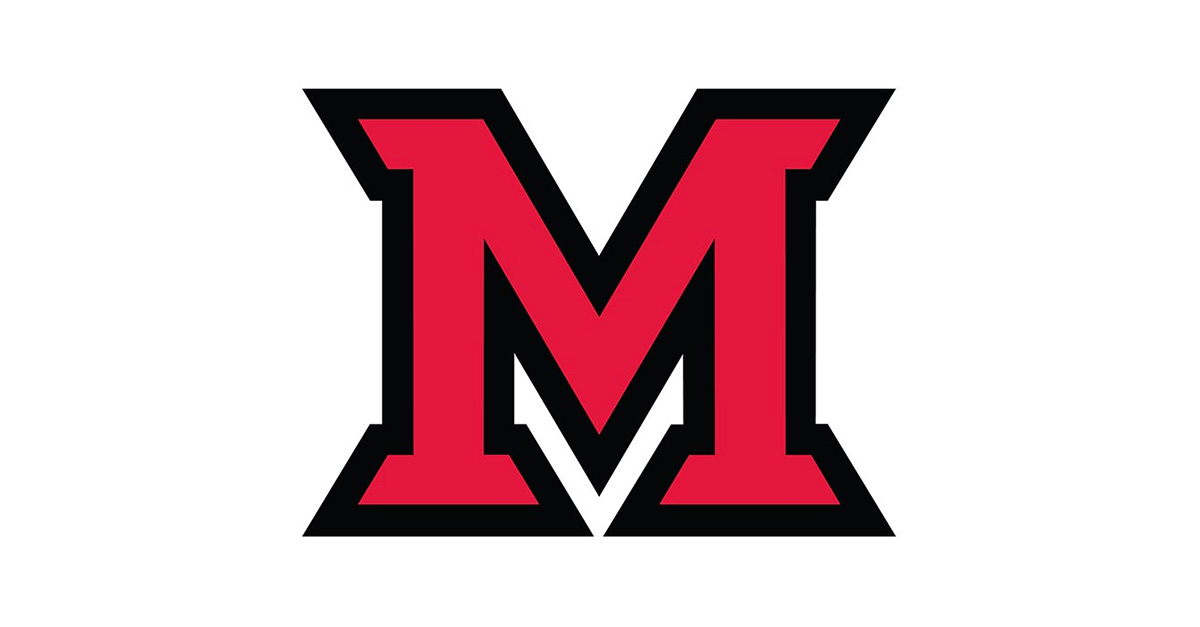 Aug 18, 2014
Miami Matters e-newsletter debuts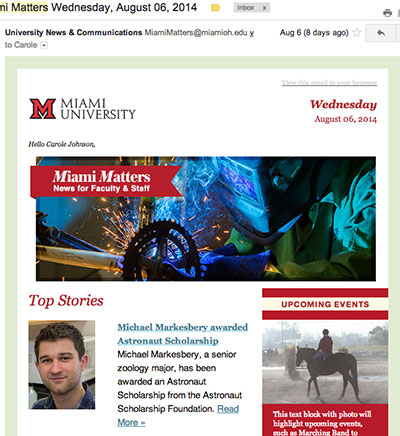 Miami Matters debuts this week. The employee e-newsletter will replace the current Miami e-Report.
Miami Matters debuts this week as the university's new employee e-newsletter. With enhanced features, photos and functionality, it replaces the current 8-year-old Miami University e-Report.
Miami Matters highlights the news of the day, calendar events and information of importance to employees.
Sections include:
Top Stories
Campus News
In the News
Working @ Miami
Miami Moments
Notables
University Calendar
Issues will feature stories about faculty, staff and student achievements, human resources information, administrative news and informational technology updates.
The new e-newsletter will be sent directly to faculty and staff via email Aug. 19 and Aug. 22, as university communications and marketing launches two email tests.  Miami Matters will begin daily morning publication (M-F) Monday, Aug. 25.
Internally designed by UCM news, web and emerging media staff members using Miami branding standards, Miami Matters is created through the use of the university's content management system and the outside email marketing company, MailChimp.
The name, Miami Matters, was created after input from around campus and reviews of other university internal e-newsletters, which all pointed to the importance of using the university's name in the publication title.
"We are excited about the analytic capabilities available with these new systems that the e-Report lacks," said Carole Johnson, assistant director of university news and communications and editor of the e-Report/Miami Matters.
This year readers will see more stories contributed by divisional communicators as sharing is enhanced through the university's content management system. Story submissions may be sent to your divisional communications managers or directly to UNC. Email MiamiMatters@miamioh.edu or check out Miami's news page and click "Submit a Story" to contact university news staff.