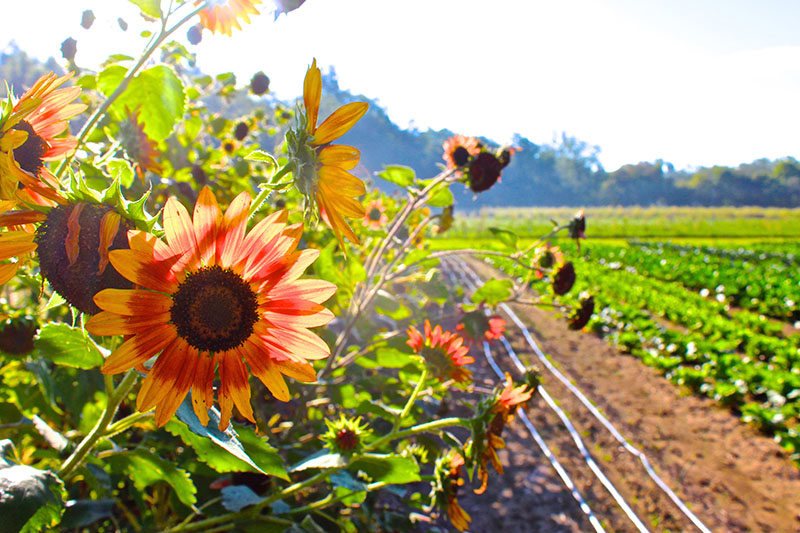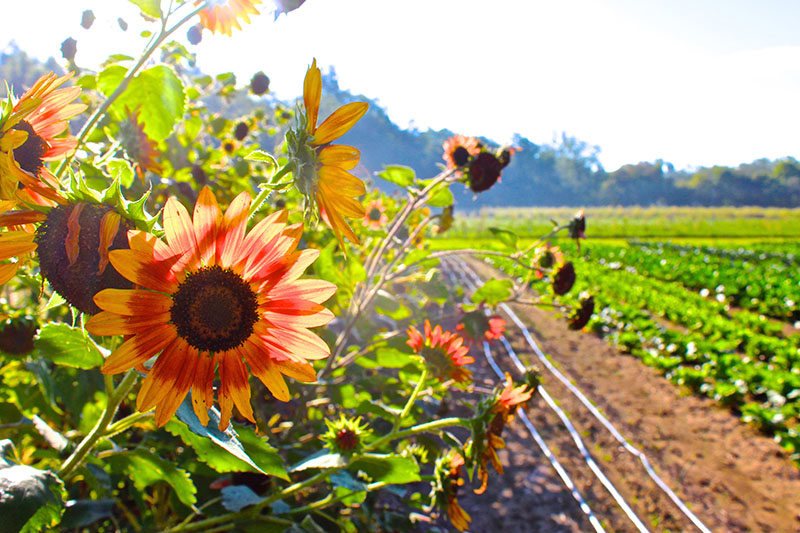 The inaugural Miami Summer CSA will run for 15 weeks, from May 15-Aug. 18.
Apr 18, 2017
Miami's Institute for Food farm offers locally grown, fresh produce
Miami University's Institute for Food will showcase its farm by inviting Miami community members to join an inaugural Community Supported Agriculture (CSA) project.
CSA gives communities direct access to high quality, locally grown, fresh produce. Customers purchase a "share" of the harvest in advance and receive a weekly selection of vegetables during the harvest season. The relationship between farmer and community member is mutually beneficial, says Peggy Shaffer, co-leader of the institute and professor of history and global and intercultural studies.
"It provides convenient access to fresh vegetables, a direct market for local farm produce, and increased information about where and how the vegetables you eat are grown. Most importantly, CSA supports healthy communities."
The inaugural Miami Summer CSA will run for 15 weeks, from May 15-Aug. 18, 2017.
Over the course of the season, subscribers can expect to begin with a small selection of spring and early summer vegetables including broccoli, carrots, kale, arugula, lettuce, mixed greens, radishes and spinach. As the season unfolds and harvests become more bountiful, the weekly selection will incorporate a broader selection of vegetables, including green beans, sweet corn, cucumbers, eggplant, basil, lettuce, cantaloupe, watermelon, peppers, summer squash and tomatoes.
If any CSA subscribers leave town for a week or two during the season, they can elect to give their weekly share of vegetables to a neighbor or friend, or the Institute for Food can donate them to Oxford Choice Food Pantry. Subscribers may consider "sharing a share" and donating a whole share to the Oxford Choice Food Pantry, added Shaffer.
The Miami Summer CSA reflects the larger mission of the institute: to engage students in meaningful experiential learning to promote healthy food, healthy eating, healthy communities and a healthy planet. Students enrolled in IES 278, Food Systems and Food Studies, along with five interns at the Institute for Food farm are currently working on propagation and planning for the summer CSA.
In addition, students in MKT 412, Sustainable Marketing, are developing and implementing a targeted marketing plan for the fall CSA. The institute is also recruiting summer interns for the Institute for Food farm to help pilot the inaugural CSA.
"This is the kind of hands-in-the-dirt learning — where science, sustainability, business, communication and community come together to create new opportunities — that we want to share with our CSA subscribers," said Shaffer.
Subscribers can sign up on a first-come first-served basis. The program needs a minimum of 15 subscribers to launch and the maximum number of subscribers is 25. If more are interested, a waiting list will be created. A 15-week fall CSA project starting Aug. 21, is also in the works. For more information about how to join our Miami Summer CSA, please contact Shaffer at ifmiami@miamioh.edu or 513-529-7527.