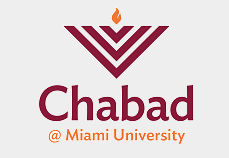 Dec 03, 2018
Miami's Chabad to build menorah out of cans to help stock Oxford Food Pantry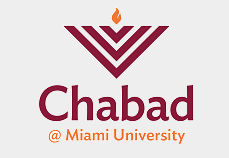 A menorah can be made out of just about anything, including food cans. Miami students will build a "CANorah" beginning at 6:30 p.m. Tuesday, Dec. 4, at the Phi Delt Gates to celebrate Hanukkah, now through Dec. 10.
Following the menorah lighting ceremony, the cans will be donated to the Oxford Food Pantry.
"We will be lighting up the night while helping to fight hunger in our community," said Mushka Greenberg, executive director of Chabad at Miami.
Chabad is an organization that serves as a "home-away-from-home" for Jewish students on Miami's campus. They host events, serve meals and help foster the next generation of Jewish leadership.
The public menorah lighting highlights and encourages the central theme of the holiday — publicizing the story of the Hanukkah miracle.
"The message of Hanukkah is the message of light," added Rabbi Yossi Greenberg. "The nature of light is that it is always victorious over darkness. A small amount of light dispels a lot of darkness. Another act of goodness and kindness, another act of light, can make all the difference."
The Miami display will be one of more than 15,000 large public menorahs sponsored by Chabad organizations in more than 100 countries around the world.