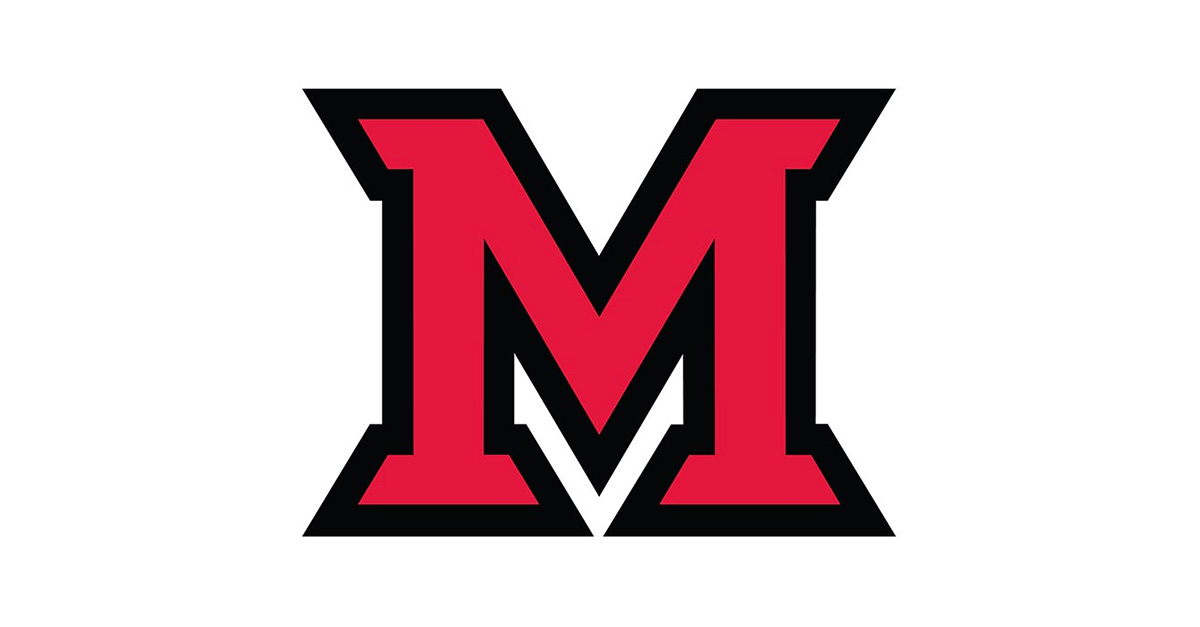 Oct 09, 2014
A Miami Moment with Dale Ramsey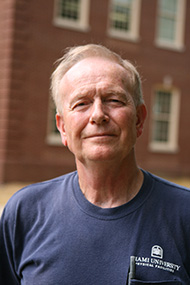 Dale Ramsey
written by Kristal Humphrey, university news and communications, humphrks@miamioh.edu
Miami's department of physics started the fall semester in the newly renovated Kreger Hall, and Dale Ramsey is one of the people who will keep it looking like new. Ramsey, a building and grounds assistant, has always taken pride in his work whether that work involved electronics in the Air Force, being a machine operator at International Paper or cleaning classrooms on campus.

Q: When did you start at Miami?
A: I started as a custodian in Culler Hall one year ago and then moved to Kreger when the physics department moved there.  
I retired from International Paper in December 2008 when the Mason plant closed. I could have transferred but didn't want to move away from Oxford. At that time I was 62 years old but wasn't ready to be idle so I did various jobs, including remodeling two houses.  

Q: What would people be surprised to know about you?
A: The careers I've had in the Air Force and at International Paper. While in the Air Force, I was stationed in Colorado at the Air Force Academy and also at NORAD (North American Aerospace Defense Command). My specialty was electronics.
I made a good living and all of my children went to college. I don't have to work for financial reasons. The money I make now is for my grandchildren's college fund.
People might also be surprised to know I'm a cancer survivor. Nine years ago I was diagnosed with colon cancer. I worked while going through radiation and chemo. Initially, I had a 50/50 chance, but now I'm cancer-free. Dealing with cancer changed my way of seeing people. At the doctor's office there were a lot of sick people, but you wouldn't know it to look at them. Now if someone is not nice or is irritable, I don't let it bother me because you never know what someone else is going through that you can't see.

Q: What is the hardest part about your job?
A: Getting up at 2:30 a.m. to be in by 4:30 a.m. A positive is that it's not hard to find parking that early.
It's also difficult to get done everything that I need to get done. We need to have the classrooms and restrooms done by 8 a.m. for when classes start so from 4:30 to 8 a.m., I'm flying.  

Q: What do you like best about being at Miami?
A: It's interesting working in the physics area; I notice familiar things since physics is closely related to electronics. I enjoy talking to some of the professors about their experiments and have met a lot of interesting people.