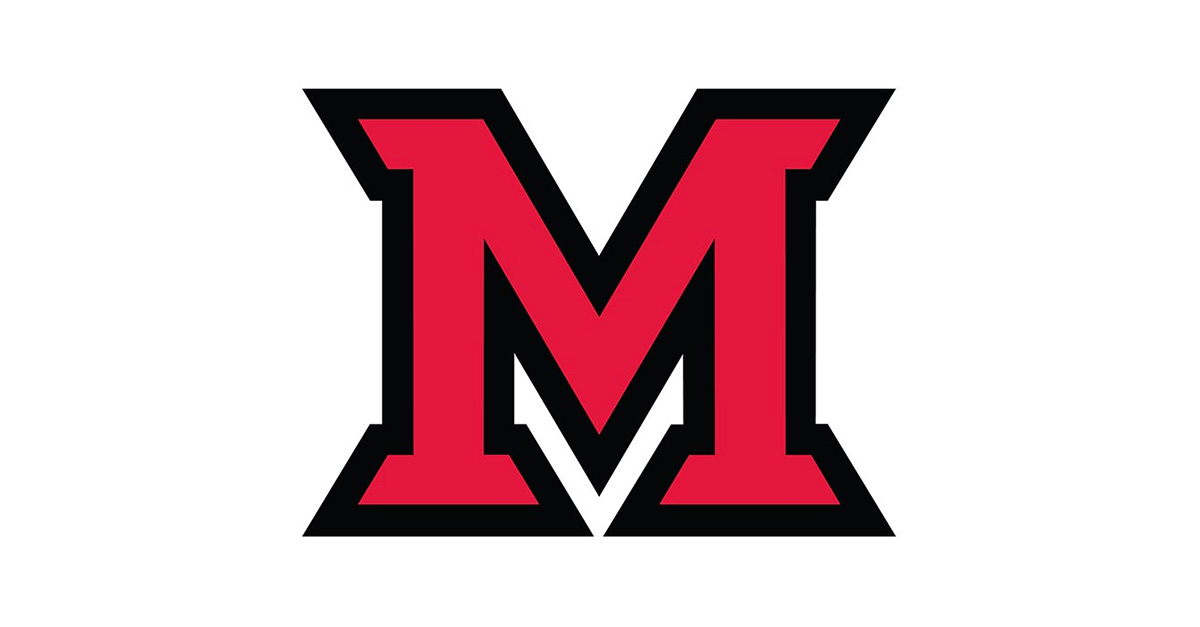 Sep 22, 2015
Junior Faculty Scholar Award recipients for 2015: Bloland, Kiel and Smucker
Miami University Junior Faculty Scholar Awards have been presented to Per Bloland, assistant professor of music; Elizabeth Kiel, assistant professor of psychology; and Byran Smucker, assistant professor of statistics.
Junior Faculty Scholar Awards honor faculty who have demonstrated great potential in research or artistry and have achieved significant standing in their fields. Candidates for the Junior Faculty Scholar Award must have received their highest degree no more than eight years before the time of nomination.
Per Bloland, assistant professor of music, received the Junior Faculty Scholar Award for a faculty member in the humanities or creative arts.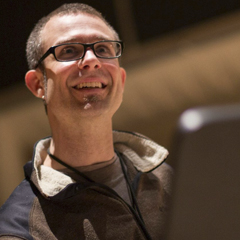 Bloland is an internationally recognized music composer in the electro-acoustic medium — he writes music performed with acoustic instruments and electronics together. "Through his artistry, brilliance, vision and remarkable ear, Bloland has already established himself as a primary voice in the resurgence of the American avant-garde," one of his nominators said.
Bloland was selected in 2013 as a resident fellow at the Institut de Recherche et Coordination Acoustique/Musique (IRCAM) in Paris, the most important research center for music and acoustics in the world, according to his nominators. IRCAM fellowship selection is based on the quality of a composer's extant work.
In 2013 he was one of only two American composers to have works presented at the International Society for Contemporary Music (ISCM) World New Music Days festival in Bratislava, Slovakia, and Vienna, Austria.
Earlier this year, Bloland's compact disc "Chamber Industrial" was released by Tzadik Records. "Of record labels devoted to avant-garde music Tzadik is the most important in the United States and one of the two or three most important in the world," one of his nominators said. "There can be no stronger endorsement in the new music world."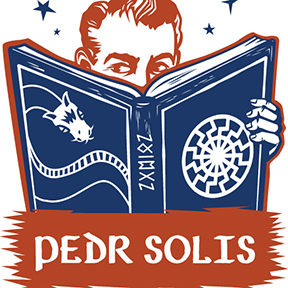 Chamber Industrial was reviewed by New York Times' Classical Playlist.
Bloland's first opera, "Pedr Solis," commissioned by Boston's Guerilla Opera, had its world premiere in Boston in May 2015, opening to great reviews.
He serves his profession as an elected board member of the Society for Electro-Acoustic Music in the United States (SEAMUS).
At Miami, he has been a singular advocate for the creation and appreciation of new music, "an area of the music discipline that has required urgent attention on our campus," a nominator said. 
Bloland teaches classes in electronic music, music technologies and music composition, and has spurred interest in new music among music majors and other students.
He has coordinated and produced concerts and conferences devoted to new music and has secured funding to bring important composers and performers to campus.
"The power and subtlety of Bloland's work have caused ripples in new music communities," one of his nominators said, and "his reputation benefits our department of music and the College of Creative Arts. "
"I expect that his work will grow steadily in influence and that he will become a leading voice in serious music in America. He is well on his way, as he is creating wondrous art in Oxford, Ohio, and is being recognized by leading lights in the field."
Bloland joined Miami in 2012, after serving as a visiting assistant professor at the Oberlin Conservatory of Music 2008-2012. He received his doctorate of musical arts in composition from Stanford University in 2009.
Elizabeth Kiel, assistant professor of psychology, received the Junior Faculty Scholar Award for a faculty member in business, education or the social sciences.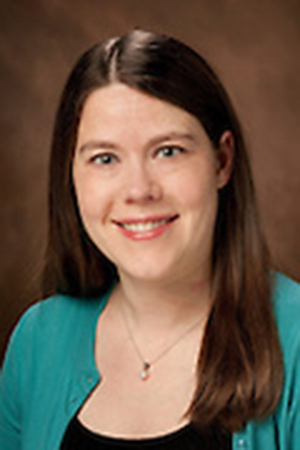 Kiel has established a highly productive program of research focusing on biopsychosocial processes related to the development and prevention of anxiety disorders in children.
She is particularly interested in bidirectional influences between children and their parents that increase or decrease children's risk for developing anxiety-spectrum disorders.
Kiel's "area of research targets one of the most commonly experienced but often overlooked adjustment problems for children, anxiety problems, and her work in this area has been groundbreaking," one of her nominators wrote.
Kiel is the director of the BEAR (Behavior, Emotions, and Relationships) Lab at Miami. Since its inception in 2010, she has mentored five graduate students and 46 undergraduate research assistants.
In 2013, she received a $392,521 National Institute of Child Health and Human Development (NICHHD) grant to examine a proposed biopsychosocial model of emotion processes that might be influential in determining the role of overcontrolling parenting in heightening children's risk for problems with anxiety.

Kiel "has excelled in scholarship, has established a well-funded independent research laboratory that is building an international reputation and has produced a high volume of high impact papers that are widely read in the field of developmental psychopathology," a nominator wrote.
At Miami, Kiel has published or has in press 29 peer-reviewed articles and one book chapter and has 10 manuscripts currently under review.
"This is a very impressive rate of publication and highlights the success of her research agenda since coming to Miami," a nominator wrote.
Her work has been accepted for presentation at multiple (60 to date) symposiums and paper and poster sessions at local, national and international venues. "By any standard, this is an outstanding achievement both in terms of funding success and in terms of productivity and national visibility for someone so early in their research career," a nominator wrote.
Kiel joined Miami in 2010, serving for one year as a visiting assistant professor. She received her doctorate from the University of Missouri in 2010.
Byran Smucker, assistant professor of statistics, received the Junior Faculty Scholar Award for a faculty member in the applied or natural sciences.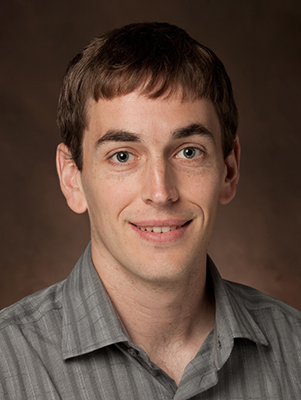 Smucker is recognized as an emerging leader in statistical experimental design, according to his nominators.  His research focus is in experimental design, with a secondary focus in statistical disclosure limitation. This combination provides the expertise to tackle challenging problems with important real-world applications, said his nominators.
His research in experimental design examines ways to make experiments in manufacturing more cost effective, robust and powerful. His work addresses a wide range of issues faced by industrial researchers, and he works closely with practitioners in industry to ensure that his methods have immediate applicability.
Smucker has had eight research papers published or in press in 2014 and 2015.
Two of his other papers deviate a little from the experimental design theme. One was a collaboration with the Cincinnati Shakespeare Company, published in Chance magazine, on a model to predict total sales for a show based on early sales. Another was for a special issue of The American Statistician where he discusses how the Miami data practicum capstone experience (STA 475) relates to the new American Statistical Association guidelines for undergraduate degrees.
Smucker has been invited to present at four conferences with an experimental design and/or industrial statistics focus, and he has contributed three other presentations including two at the Joint Statistical Meetings (JSM).
His professional contributions also include serving as the continuing education chair for the American Statistical Association's Section on Physical and Engineering Statistics.
A notable feature of Smucker's research is his involvement with master's level students in Miami's nondoctoral graduate statistics program, said one of his nominators."His deep involvement of students in his research program has strengthened our rapidly expanding graduate program in the department of statistics."
"Smucker has made outstanding contributions to the development of better methods for designing analysis of experiments, and he has the promise of continuing this into the future."
Smucker joined Miami in 2010 after receiving his doctorate from Pennsylvania State University that same year.