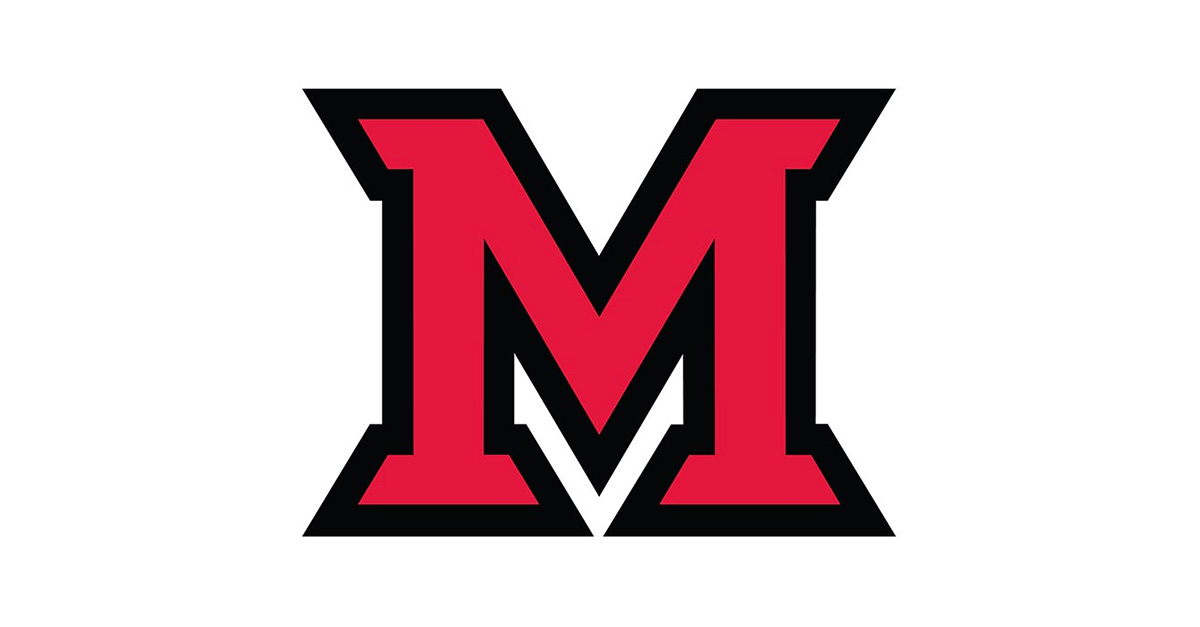 Sep 01, 2016
Moments of awe: Students in Schola Cantorum reflect on opportunity of a lifetime
By Susan Meikle, university news and communications
While performing the Gregorian chant "Creator Alme Siderum" in the Oscar Frederik church in Gothenburg, Sweden, senior music major Tommy Wessendarp was struck with a profound sense of awe.
Wessendarp and the other members of Miami's Schola Cantorum (Singing School), led by Glee Club director Jeremy D. Jones, had more awe-struck moments during their once-in-a-lifetime opportunity this past summer. They recorded and performed historic music with Sweden's professional men's ensemble Ars Veritas.
While holding out the last note of that song in a "whole-hearted fortissimo," Wessendarp said, "I closed my eyes and saw the face of everyone I care about. I thought about my mother, currently fighting lung cancer. I thought about how fortunate I am to be here in Sweden, right now, singing this beautiful music. I thought about how thankful I am to go to a university where this kind of thing can happen.
I thought about how great it feels for so many voices to come together to achieve one common goal, no matter their nationality or walk of life."
Other ensemble members shared their "moments of awe" for this Miami Moment.
Miami's Schola Cantorum in Gothenberg, Sweden. "To learn under a professional ensemble which sings this genre of music fulltime, to embrace their passion and knowledge while also experiencing a vastly different culture, was the opportunity of a lifetime," said ensemble member Patrick Proctor.
Patrick Proctor, computer science major (Miami '15) and computer science master's (Miami '16): "Singing Gregorian Chant is something few vocal students at Miami ever experience, let alone with a group of dedicated artists from various majors who share a bond of brotherhood in the Men's Glee Club. It was the experience of a lifetime.
From the earliest chants to our freshly commissioned pieces, there was not a single work I didn't spend hours immersing myself in. I hope future generations of Glee Club's dedicated young men pursue this challenge and opportunity, for there was never another like it at Miami until now."
Kevin Kraus, senior music education major: "One of the best parts of the whole experience was our chemistry with the members of Ars Veritas. These guys were so welcoming from the moment we arrived in Gothenburg, and we had the pleasure of getting to know them during our time there. We are very fortunate that one of the many things we got out of this unique experience was seven new friends in Sweden!"
Josh Bornstein, senior chemical engineering and music double major, supply chain management and molecular biology double minor: "I'm not even 21 and yet I can talk about these amazing experiences I've had. Exploring a beautiful Scandinavian country for 15 days, performing in a vocal ensemble across the ocean, recording a CD in a 1000-year-old church... those aren't experiences that many people my age could share."  
Schola Cantorum and Ars Veritas in Varnhem Abbey.
Wessendarp's final moment of awe came when the group was finishing recording their album in Varnhem Abbey, the 1,000 year-old church. Since tours were conducted at the church every day, the group set up at night to record. In the Swedish summer, the sun sets at around 10 p.m. and rises at around 3 a.m. At around sunrise the final night, Wessendarp said, they were recording "Verbum Caro Factum Est" (a modern setting of an original tune published in the 1582 collection of Piae Cantiones, arranged just the group this past year) — one of the group's favorites.
"We were standing above the graves of dead kings and nobles. We sang our modern piece with colorful, dissonant chords in this ancient abbey that seemed to compliment it perfectly. The final chord crescendos into fortississimo with such a rich, warm and colorful chord and I got the same chills I had at our first concert. We sang so loud that we overloaded the mics. So we sang again, more chills, still overloaded the mics. Seven more takes later and we finally got it, and I had chills every time. It normally takes quite a lot for me to get chills listening to music, but this final chord in this beautiful space never ceased to strike a chord within me."
The other members of Schola Cantorum are:
Varnhem Abbey
Senior music performance majors Will Meriwether (graduated in May); James-Grant Robertson; and Loren Reash-Henz (double major music education, graduated in May); and music education major Alex French.
Christopher Buchheit, junior biology major and premedical studies co-major.
Samuel Duemler, sophomore software engineering major.
Nathan Rayens, senior mechanical engineering and music performance double major.
Greg Schuster, statistics major, graduated in May.